The Best Mini Fridges to Store Your Ever-Growing Craft Beer Stash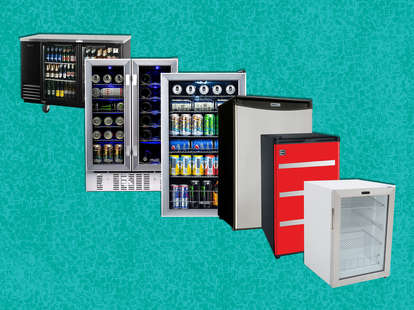 Danna Windsor
Danna Windsor
We independently source all of the awesome products and experiences that we feature on Thrillist. If you buy or book from the links on our site, we may receive an affiliate commission — which in turn supports our work.
Any craft beer nut out there will tell you that how you store your beer is nearly as important as what beer you have in your collection. They'll also tell you -- as will most other people who collect things -- that once you have "the itch," it's difficult to stop.
Whether you're a passive craft beer hobbyist or a hardcore bottle collector, new limited releases, seasonals, and collaborations are dropping all the time, and if you're not getting your hands on the latest brews on the block, you might as well be collecting Pokémon cards.
That said, a dedicated place to stash your beer (or hey, even a stockpile of favorite canned wine or hard seltzer) is imperative. Storing it in your regular refrigerator gets old real quick, and no one wants to risk skunking perfectly good adult beverages by keeping them warm in the basement. Whether you're looking for a massive ornate display case, something to hang out in the garage with, or something to take over to a friend's house on a Friday night, we have you covered.
Here are the 7 best mini fridges to store your ever-growing craft beer stash.
The one that fits under your desk
Whynter 90-Can Capacity Stainless Steel Beverage Refrigerator
Price: $220.79
Maybe you have the "cool" boss at work. Maybe you work from home. Maybe your partner nagged you about your growing "obsession" and gave you an ultimatum to get all those bottles out of the fridge before they throw them out while you're at work and your only recourse is to find a discreet and out-of-the-way place to keep your stash BUT YOU PAY HALF THE RENT TOO AND IF THEY DON'T LIKE IT MAYBE THEY SHOULD LEAVE. Maybe.
ANYWAY, the Whynter BR-091WS is the perfect mini-fridge to keep under your desk, whether it be at the office or down in the basement. Don't let its small 25-inch stature fool you; this heavy hitter can keep up to 90 cans of beer frosty. It also features a sleek stainless steel body and a stainless trimmed glass door, as well as a mechanical temperature controller with a varying range of 30 to 60 degrees Fahrenheit. It's simple, it's discreet, and it does the job.
The perfect fridge for garage hangs
Igloo Red Garage Fridge Toolbox
Price: $129.95
We've seen some pretty epic man caves in our day, but nothing gets us going more than a proper garage setup. If your beer collection is growing faster than your tool collection, this Red Garage Fridge Toolbox from Igloo is the answer to your problems.
This mini-fridge, cleverly designed to look like an ordinary tool box, offers 3.2 cubic feet of storage space and measures in at a stout 19 inches long, 17 inches wide, and 33 inches tall. It features two adjustable shelves for all your bottles and growlers, and plenty of space for more cans and bottles on its inside door. It also features four caster wheels, which means you can wheel it around anywhere you need it to be, which also means a beer is always within reach.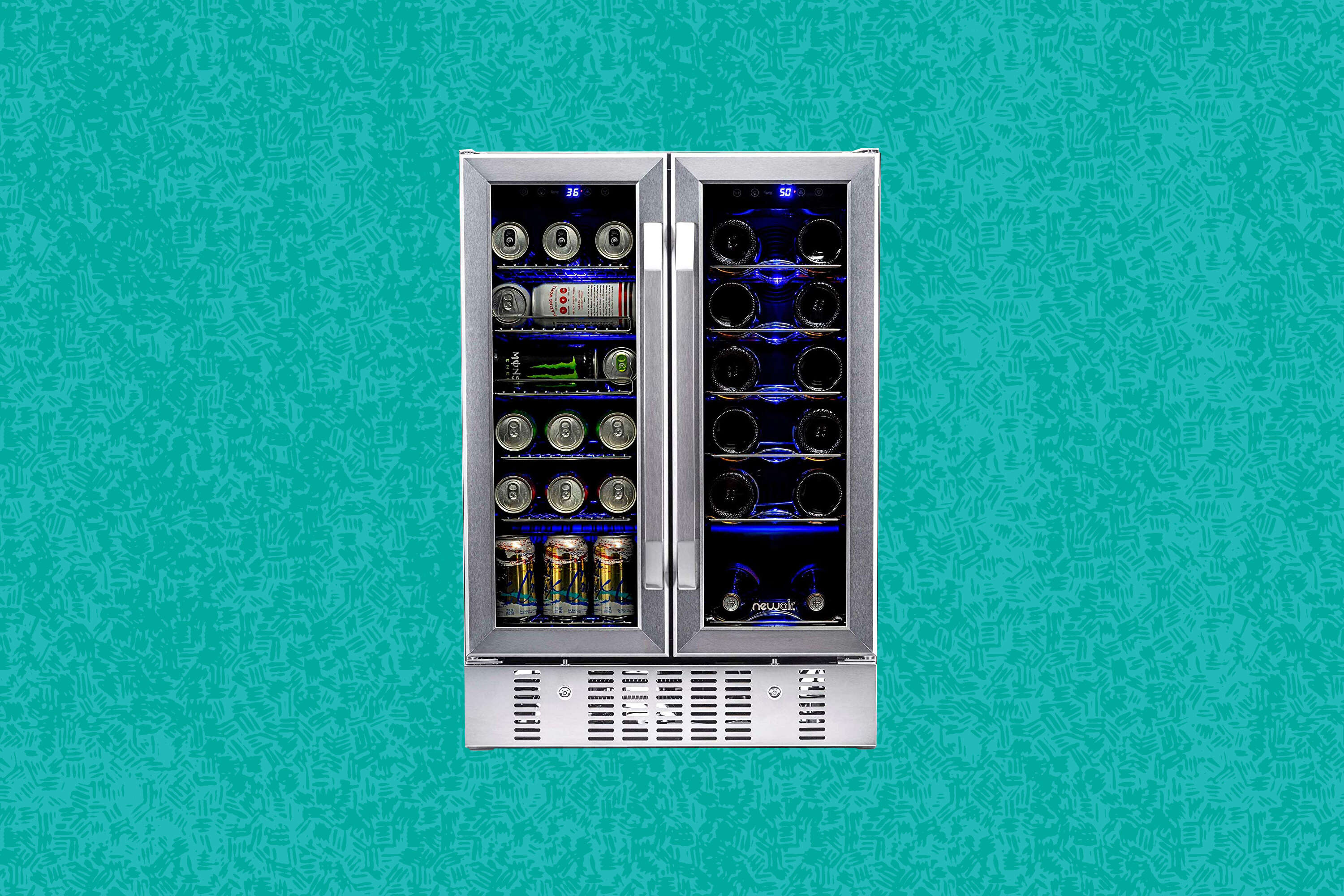 A great fridge for all those limited release bottles
NewAir Dual Zone Wine and Beverage Cooler
Price: $779.99
Back in the old days, when Colorado Kool-Aid came on draft for a nickel a pint, beer was simpler. It came in a can. A 12-ounce can. Or it came in a bottle. A 12-ounce bottle. Sometimes it came in a quart, but we're trying to make a point here, so we'll pretend it didn't. Today, however, beer is stored in all different shapes and sizes, including 12-, 16-, and 24-ounce cans, and anywhere from 12- to 64-ounce bottles and beyond.
The Dual Zone Wine and Beverage cooler from NewAir is the perfect display case for any burgeoning beer collector because it offers two separate spaces for bottles and cans. It features a double swing door design that stores up to 60 cans on the left side and up to 18 bottles on the right. It also features two completely independent cooling zones that can be set via two separate digital displays on either side of the fridge, and both the bottle and can racks are also completely customizable and removable, which means you can make as much space for whatever you need, no matter how it's served. It's a bit pricey, sure, but so is good beer these days.
The perfect fridge for growlers
Danby Compact Refrigerator
Price: $230.71
For craft beer nerds, growlers are the best and most efficient (and most environmentally friendly!) way to keep your beer fresh. They're essentially big glass jugs (you can also invest in some pretty exceptional insulated aftermarket ones) that are resealable and can keep your beer fresh for up to two days after the seal is broken or up to five weeks when it's fresh. Because craft breweries usually keep a lot of their latest releases or limiteds on tap only, growlers are the only real way to take your new favorite brew home with you.
The big problem with growlers, however, is that a standard beer growler is anywhere from 32 to 64 fluid ounces, which means they take up quite a bit of space. Storing them can be more than a little awkward. That's where the Danby Compact Refrigerator comes in.
This massive 4.4-cubic-foot mini-fridge features three independent and adjustable shelving spaces, which means as much room as you need for all the growlers you can carry home from the bar/brewery. There's also bottle and can storage on the door, just in case. It also features a mechanical setting, but most reviewers note it's not worth it; just crank it down to the lowest setting and leave it there. And at its 230-dollar price tag, this mini-fridge offers plenty of bang for your buck.
A best glass door option to showcase your collection
NewAir Beverage Cooler and Refrigerator 126-Can Capacity
Price: $249.99
Part of having a standout beer collection is being able to display it properly -- and share some of it with family and friends. Having a proper display case makes showing and sharing easier, and that's why we like NewAir's Beverage Cooler and Refrigerator.
This mini-fridge is the perfect place to keep your beer because it's small enough to fit anywhere, from the man-cave bar top to the kitchen counter, but large enough with its 3.4 cubic feet of storage to hold up to 126 cans of your favorite craft brew. Each of the five chrome racks are removable, which means you can customize it to fit a wide array of different cans and bottle sizes, and despite not having a digital readout, keeps beer at a perfectly frosty 34 degrees Fahrenheit.
The best option for the BIG beer collection
Turbo Air 59" Back Bar Insulated Refrigerator
Price: $2,490.64
We're not so sure about the "mini" aspect of this, so feel free to call us out for cheating, but this fridge may perhaps be the crème de la crème of personal beer fridges. Let's address the elephant in the room right off the bat: Yes, it'll cost you 2,500 dollars.
However, for $2,500, you get a 59-inch fully insulated, self-contained back bar refrigerator with two double-pane glass display doors, adjustable polyethylene coated shelves, 19 massive cubic feet of storage to hold every single bottle in your collection (and then some), as well as caster wheels for easy moving. Plus, it's equipped with a stainless steel countertop to help you transform it into the coolest and most badass wetbar of all time.
This is every craft beer snob's dream, and we'd be remiss not to mention it -- and its price tag -- in this list.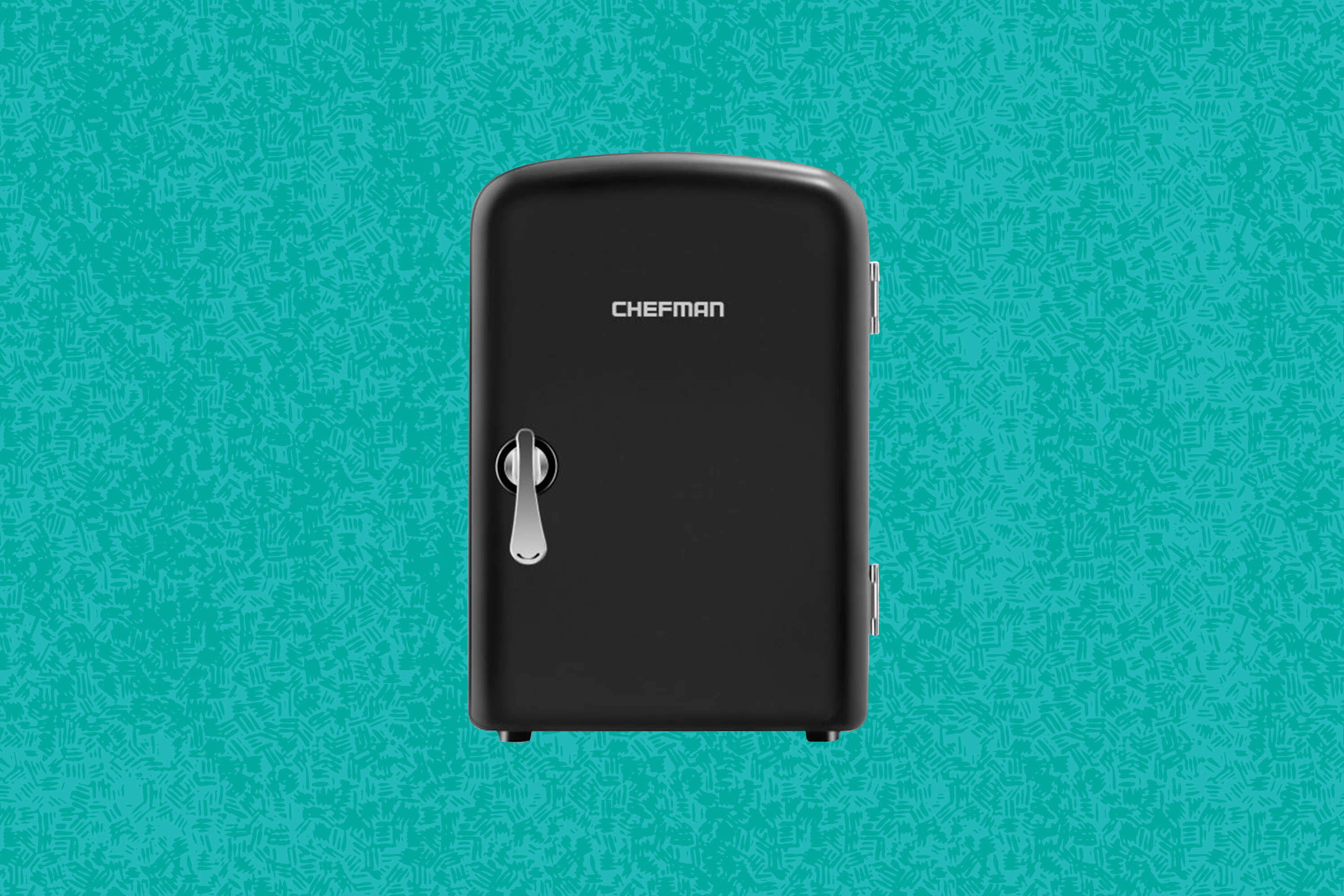 The best option for the SMALL beer collector
Chefman Mini Eraser Board Personal Fridge
Price: $44.99
As we mentioned above, part of having such an extensive craft beer collection means wanting to show it off and share it with people. If you're looking for something more personal to keep plugged in at the office, hitting the road for a day hike or overnight trip, or just want to make sure your precious brew doesn't get too warm on the way to your friend's get together, the Chefman Mini Eraser Board Personal Fridge is ideal.
This teeny tiny little mini-fridge is large enough to keep six 12-ounce cans or up to four bottles of beer cold at one time. It can easily be set up on any office desk, comes with a convenient carrying handle, and even includes a 12-volt car charger, so you can keep your brew cold wherever you roam. It's a convenient little set up and it's priced right.
Want to know more about our favorite products and services, and get great deals on cool stuff? Sign up for the weekly Thrillist DealMail.