7 Excellent Planners and Journals to Keep Your 2022 Goals in Check
Whether you want to better manage your schedule, track your wellness goals, or budget like a pro, kick off the new year on a high note with these helpful tools.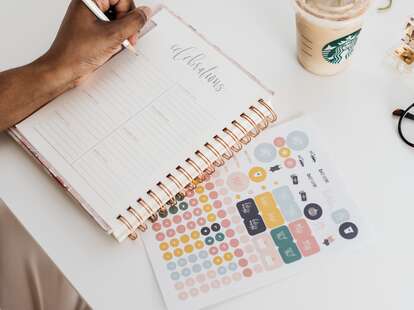 We independently source all of the awesome products and experiences that we feature on Thrillist. If you buy or book from the links on our site, we may receive an affiliate commission — which in turn supports our work.
Time may always move forward, but something that doesn't change year after year is the urge to start fresh on January 1. It's the moment many of us resolve to reset our minds and reboot our lives to achieve the goals we've been putting off. Of course, making good on those self promises without giving up by January 20 requires forming new habits and routines. And what's one of the simplest tools to make that happen? A dedicated space to write down our plans and progress, like a planner or journal.
Below, we've pulled together some of the best planner and journal options for whatever goal you're striving toward. Whether you're starting a new wellness journey or simply need a sleek calendar to keep better tabs on your daily schedule, keep scrolling to find one that suits you and kickstart 2022 like a pro.
For the person who's always on the go: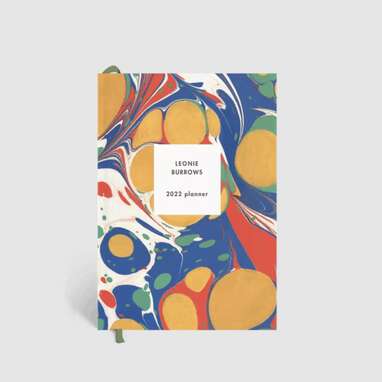 Papier
This beautifully designed pocket planner is small enough to carry around wherever you go but still provides all the space you'll need to plot out everyday plans.
What's inside: Year-view for 2022, month-view for 2022 with a "To see & do" column, monthly goals, important dates, to-do lists, and wish lists, week-view through January 2, 2023, pages for your contacts, and a mix of blank, lined, and dotted pages for additional notes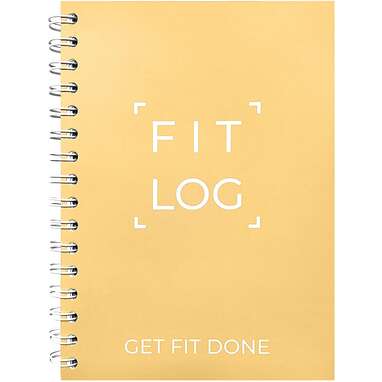 Amazon
If you're committed to introducing more fitness into your schedule this year, putting it on paper might encourage you to follow through. This journal and workout planner is perfect for keeping track of your routines and how they help you achieve your long-term goals. Plus, it will bring you extra satisfaction when you finish all the pages.
What's inside: Personal records such as sets, types of exercise, rating, body measurements, progress, and diet. It also includes a goal tracker and a calendar to log the days you work out.
For starting a new project: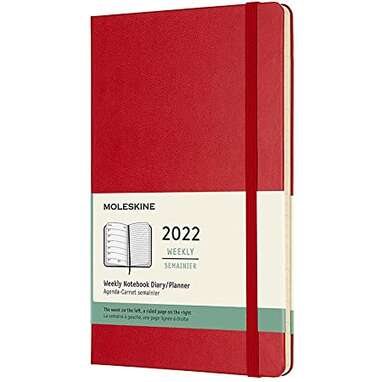 Amazon
If you're looking for a classic and elegant planner, this Moleskine is a great option. Whether you're looking to increase your daily productivity or need a tool to organize your projects, its pages have the perfect amount of space to add all the details and notes you need.
What's inside: A monthly layout, ruled pages for notes, the whole week with horizontal layout, week's appointments, and daily pages.
Amazon
When it comes to stationary, desk pad calendars are a great way to see your schedule at a glance. It also allows you to add anything you need in the moment so you don't forget later. Once you're done with your week, just rip off the page and start a fresh new one.
What's inside: 50 sheets to plan for nearly every week of the year. The sections include a calendar for every day of the week, to-do list divided in three sections, and a healthy habit tracker.
2022 is the year of prioritizing mental health and we've found the perfect tool to help you better navigate the path towards inner wellness. This book also includes beautiful imagery and educational reads that you can revisit even after you finish the journal prompts.
What's inside: An eight-step guide that includes education on the mind-body connection, journal prompts, guided exercises, and action plans.
For organizing your budgets:
Amazon
Tracking your finances can get intimidating if you don't know where to start. That's where this planner comes in. From tracking your expenses to budgeting for holiday gifting, it has all you need to keep track of where your money goes throughout the year in a simple and digestible way.
What's inside: It starts with two pages for setting your financial goals and their breakdown on the mind map, then two pages for your strategy and tactics, followed by 12 months (eight pages and one pocket per month). At the end of the planner, there are four pages for tracking savings, four pages for debt tracking, two pages for Holiday budgeting, two pages for regular bill tracking, and two pages for an annual summary to track your progress throughout the year.
For keeping tabs on outdoor adventures: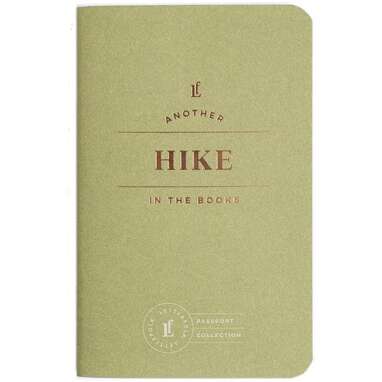 Amazon
This pocket journal is such a great tool to keep track of all your 2022 outdoor adventures. With 48 pages full of checklists, bucket lists, and other fun activities and information, it's perfect for collecting memories and experiences to revisit whenever you need or want to.
What's inside: Each entry log page includes prompted sections to help you remember the important details from each adventure, including ones to record the date, location, who you went with, first impressions, sights, wildlife and more.