Unsplash/Arnel Hasanovic
Unsplash/Arnel Hasanovic
We independently source all of the awesome products and experiences that we feature on Thrillist. If you buy or book from the links on our site, we may receive an affiliate commission — which in turn supports our work.
This time of year brings about sunny skies, pretty flowers, and the sudden desire to clean your house. That's right, spring cleaning season is upon us, which means it's time to start scrubbing surfaces and organizing closets. But why stop there? This year, we're using spring cleaning as an excuse to declutter every aspect of our lives.
Whether you want to tidy up your entryway or manage your finances, we've rounded up some of the best products to help you get your sh*t together this year. (We're including some cleaning supplies too, because you really should give your house a sprucing up.) Get ready to feel renewed and refreshed in every aspect of your life.
Amazon
Did you know that you need to clean your cleaning machines? Appliances like dishwashers and washing machines should be cleaned about once a month, while garbage disposals should be cleaned on a weekly basis. Lemi Shine's line of appliance cleaners makes the process extremely easy. Try the Dishwasher Cleaner, Disposal Cleaner, and Washing Machine Cleaner to get your appliances in tip-top shape without any scrubbing.
Amazon
According to a study by the University of Arizona, cell phones are about ten times dirtier than most toilet seats. Technology can be tricky to clean, but avoid that stress by investing in a UV sanitizer. PhoneSoap 3 is an extremely popular smartphone sanitizer that uses UV light to kill 99.99% of the bacteria on your device, and offers a USB port for simultaneous charging. You can also use it to sanitize other small objects, like keys and credit cards.
Amazon
Now that your technology is clean, you need to make sure it's safe. The Seagate External Hard Drive works with both Mac and Windows computers, providing up to 18TB of extra storage space. Use it to declutter your laptop, or simply provide peace of mind that you won't lose all your photos and files if your device suddenly breaks.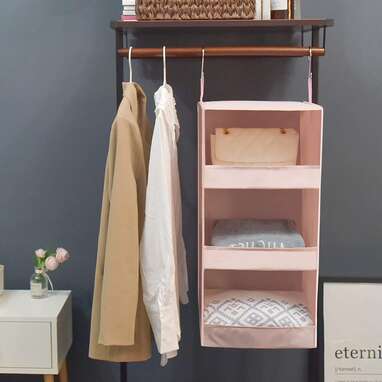 Amazon
Spring cleaning is the perfect excuse to donate some of your unwanted clothes—and organize the clothes that you want to hang onto for a while. This 3-shelf hanging organizer is the perfect place to store items that don't really fit on a hanger, like socks, light T-shirts, and spare towels. It comes with S-shape hooks to fit on any rack, so you don't have to worry about assembly.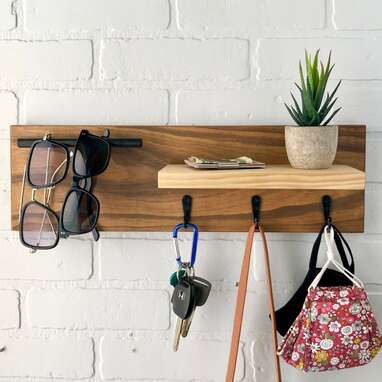 Etsy
Your entryway is the first thing guests (or pizza delivery drivers) see when they enter your home, so you should make an effort to keep it tidy. This hand-crafted wooden entryway organizer has a designated spot for sunglasses, hooks for bags and keys, and a shelf for your wallet. Add a little potted plant or other decorative items to really make the space shine.
Amazon
An organized refrigerator can really take your kitchen to the next, ultra-clean level. Keep your food sorted and within reach with these handy plastic bins, which feature little side handles to make grabbing things from the back of the fridge easier. If you can't fit all 8 bins inside your refrigerator, use the rest to organize your pantry, bathroom, or laundry room.
Amazon
Nothing ruins a clean space faster than an unruly junk drawer. Tidy up the chaos a bit with these desk drawer separators, which feature bins of various sizes that you can mix and match to fit any space. The smaller bins are perfect for items like paper clips and push pins, while the larger bins can fit staplers, scissors, and writing utensils.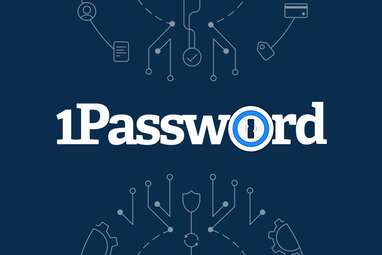 1Password
In today's world, most people have countless online passwords to try and keep track of. Dedicated password managers will help you generate strong passwords and keep your data safe. 1Password is one of the best options out there, with apps that work with MacOS, iOS, Android, Windows, Chrome OS, and pretty much everything else. (It also comes with browser extensions.) The app costs $3 per month, or $5 for a family plan.
Amazon
A good planner will help you stay organized in every area of your life—including finances. This monthly budget planner from Clever Fox helps you establish a budget, track your expenses, and keep a log of debt payments and bills. There are even dedicated pages to help you budget for holiday gifts.
Caitlin Morton is a travel and lifestyle writer based in Kansas City. You can follow her on Twitter
@CaitlinMorton23
.