We independently source all of the awesome products and experiences that we feature on Thrillist. If you buy or book from the links on our site, we may receive an affiliate commission — which in turn supports our work.
Even if you typically eschew all the cheesy romantic hoopla surrounding Valentine's Day, there's still a lot of pressure on plenty of us to come up with something to give the special person in our lives on February 14. If you're tired of sticking with the time-tested standbys (looking at you, flowers and chocolate), why not make this the year you go the extra mile and find something they'll be able to enjoy for longer than a week?
From audiophile-approved headphones and accessories any frequent traveler will appreciate to legitimately fun and interesting food and drink ideas, we've pulled together a few of our favorite V-Day gift ideas to help give you a nudge in the right direction.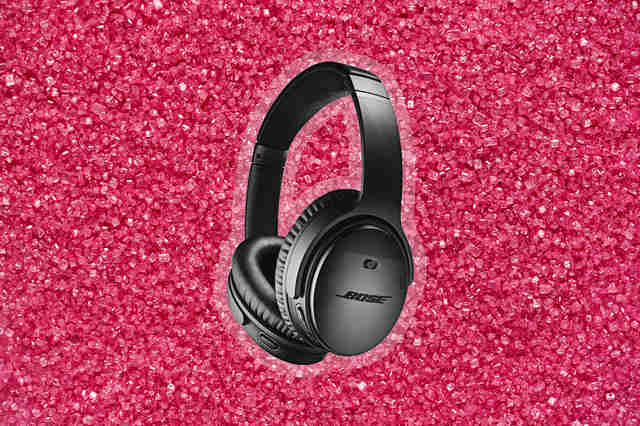 For the audiophile who's always on the go
Bose QuietComfort 35 Wireless Noise Cancelling Headphones
Price: $250
There are few luxuries like the ability to silence the outside world on-demand, which is what makes these excellent Bose headphones a truly wonderful gift. Not only do they deliver industry-leading audio, but they're equipped with Bose's renowned noise cancelling tech, making them perfect for frequent travelers, commuters, or folks who work in noisy open offices.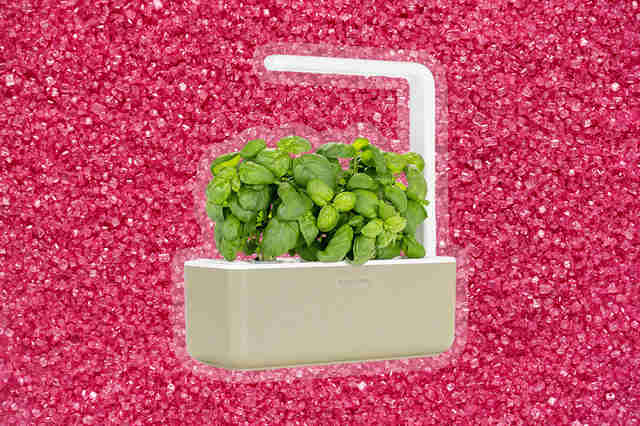 For the person who'd love a year-round herb garden
Click & Grow Indoor Smart Herb Garden
Price: $100
Does your special person love nothing more than clipping fresh herbs from their meticulously curated herb garden? Why not give them the chance to do so all year long with this nifty countertop hydroponic garden? It's equipped with LED grow lights so things will grow no matter the weather, and comes stocked with pre-seeded basil pods (though you can easily purchase additional pods that'll grow cilantro, lavender, wild strawberries, thyme, and even chili peppers).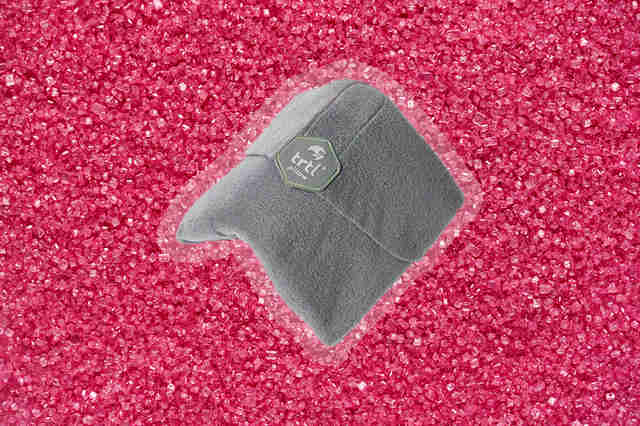 For the frequent long-haul traveler
Trtl Neck Pillow
Price: $30
There's a true art to falling asleep on a flight. The secret, though, is setting yourself up for success with a pillow that can adapt to whatever awkward or contorted position your find yourself in. That's where the Trtl Neck pillow shines, boasting "scientifically proven" neck support that wraps and fastens around one's neck to make it easier to snooze in comfort and avoid crippling post-sleep stiffness.
For the wine lover who likes trying new things
Winc Gift Subscription
Price: Varies
Sure, you may know exactly what your better half's go-to vino is, but why not give them a good excuse to expand their horizons? A Winc gift subscription -- in whatever denomination you want -- lets them pick and choose their own custom lineup of bottles from the company's vetted and highly curated selection of varietals, and have them delivered directly to their door.
For the folks who love nothing more than relaxing in the tub
Fresh Sugar Lychee Sugarbath Cubes
Price: $39
For the person who embraces at-home pampering on the regular, consider snagging this pack of Sugarbath Cubes from Fresh, which are made with real brown sugar and provide a soothing, effervescent soak when dropped in the bath.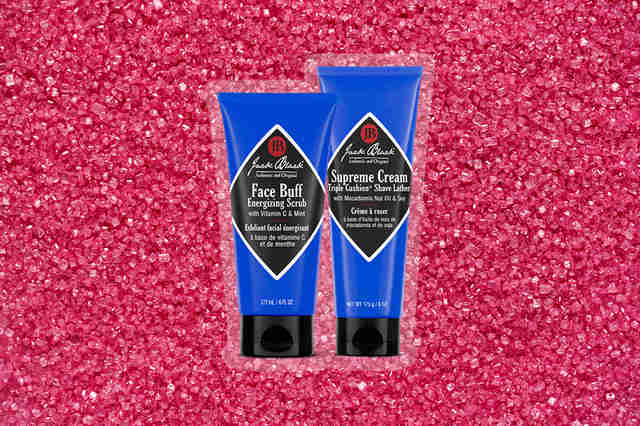 For the guy who appreciates premium grooming products
The Jack Black Sure Shave Set
Price: $49
For the guy in your life who takes great care in his facial grooming routine (or is it at least trying to), this Sure Shave set from the premium men's skincare brand Jack Black makes for a standout gift. The two-pack includes both its popular pre-shave face scrub and its signature luxe "triple cushion" shave lather. 
For the person who's always misplacing their stuff
Tile Sticker Tracker 4-Pack
Price: $50
Although this could potentially be construed as a passive aggressive present, there's something legitimately thoughtful about trying to help someone who's always losing track of their stuff. Tile's low-profile stickers attach to pretty much anything you'd never want to lose track of (phones, wallets, glasses cases, etc.), and are easily located within a 150 foot range via Bluetooth using a dedicated app.
When flowers are actually exactly what they want
UrbanStems
Price: Varies
Yes, flowers for Valentine's Day may be a bit overdone, but hey, some people freaking love flowers. If a floral arrangement -- or stylish potted plant -- is exactly what your loved one wants, you'd be smart to scope out the selection of live greenery from UrbanStems. The lauded flower and plant delivery company offers same-day hand delivery service in several major cities for nearly all of its arrangements, so even if you wait until the last minute, they've got you covered.
For the person who takes their loungewear very seriously
Outdoor Voices' Cloudknit Sweats
Price: $85 apiece
If there are more comfortable hoodies and sweatpants than those in Outdoor Voices' Cloudknit line, we haven't found them. They're a bit pricey, yes, but they're also the softest and most lightweight sweats we've ever encountered. Plus, they're fitted in such a way that also makes them flattering, so your better half will feel just as comfortable strutting through the airport in them as they would curled up on the couch.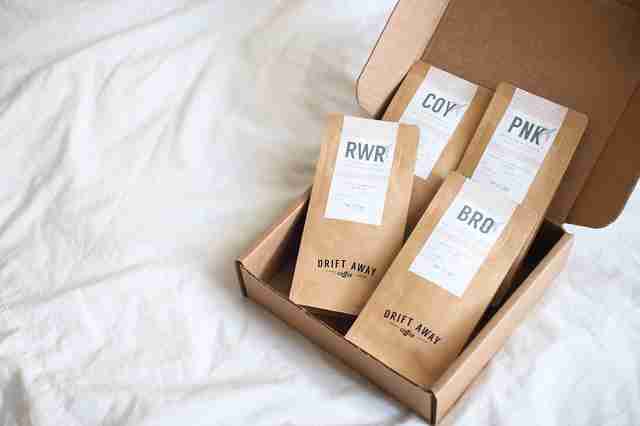 For the diehard coffee fiend ready to branch out
Driftaway Coffee Sampler Subscription
Price: $44 and up
For the caffeine-obsessed coffee drinker in your life who loves nothing more than a hot cup (or five) of joe every morning, a subscription that lets them try new brews all the time is a solid idea. Driftaway's coffee subscription hooks them up with periodic deliveries stocked with samples of freshly roasted beans from all over the world, hand-picked by the company's coffee experts to best match their flavor preferences.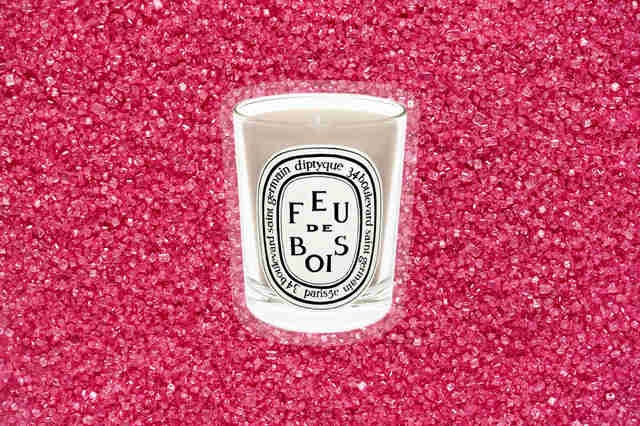 For folks who appreciate a top-notch home fragrance
Diptyque Candles
Price: $68 and up
A candle may seem like a cliché and, well, boring gift, but Diptyque's are are in a class all their own. The luxury fragrance brand's candles are famously expensive, but they've earned a loyal and devout fanbase that swears by the quality and wide variety of unique and premium scents like Feu De Bois, Myrrhe, Maquis, and dozens more.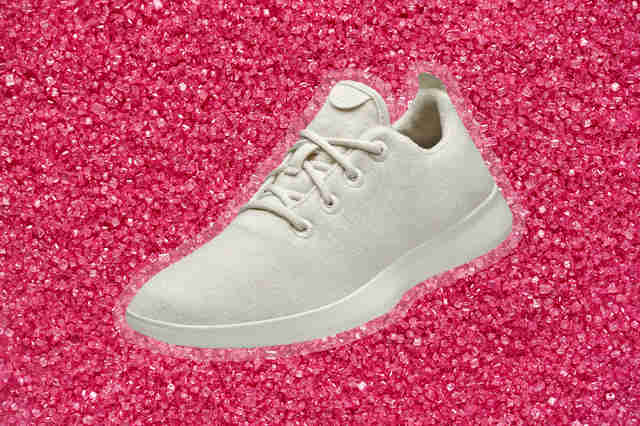 For the person who needs a new "favorite" pair of sneakers
Allbirds Runners
Price: $95
A go-to sneaker may not be the sexiest Valentine's Day gift, but a pair of Allbirds' incredibly cushy runners will no-doubt make your special someone happy. These insanely comfy and stylishly minimalist kicks are what put Allbirds on the map as a brand, and for good reason. Their cloud-like wool insoles make it feel like you're walking on air, plus they can be tossed directly in the washing machine whenever they need a quick and thorough cleaning.
For chocoholics who prefer something outside the box
Vosges Chocolate
Price: Varies
Chicago-based Vosges has built quite a name for itself in the luxury chocolate market over the past two decades thanks in large part to its dedication to embracing unusual and unique chocolate flavor mashups like Manchego cheese and cherry, turmeric and ginger, matcha and spirulina, banana and coconut, cheddar and apple, and bacon. No matter what kind you wrap up, though, it's sure to be more exciting and appreciated than whatever box of bonbons you might otherwise buy last-minute at Walgreen's.
For aspiring kitchen pros and meal-preppers
Ninja Programmable Air Fryer/Pressure Cooker
Price: $200
If your special someone has been thinking about buying an Instant Pot, or just appreciates the convenience of having the latest and greatest countertop appliance, consider gifting up this new and nifty pressure cooker/air fryer combo from Ninja. It packs the power of a programmable pressure cooker (meaning it can cook meat and entire meals in a matter of minutes), but is unique in that it also has the power to add an extra crisp to whatever it's cooking courtesy of a built-in air fryer.