5 Amazing RVs You Can Rent Right Now
Ready to hit the road in your very own (rented) RV? Here are some of the incredibly cool rigs you could reserve right now on RVshare.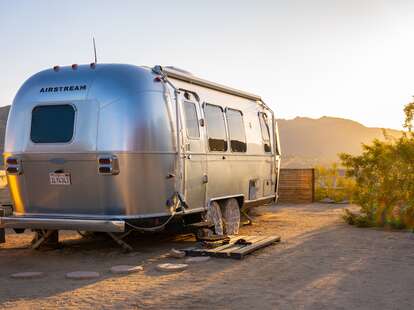 We independently source all of the awesome products and experiences that we feature on Thrillist. If you buy or book from the links on our site, we may receive an affiliate commission — which in turn supports our work.
Although some of us are feeling more comfortable about hopping on an airplane this summer, plenty still are convinced that road tripping is the right move. And who can blame them? Road trips are awesome! But if you're going to do it, you ought to do it right by chartering an RV. Fortunately, that's where RVshare can really help you out.
RVshare, a property booking service similar to Airbnb that lets you rent peoples' RVs, campers, trailers, and other mobile hideaways, makes it incredibly easy to get behind the wheel of a big rig for a few nights (or more!) so you can cruise the open road like a pro while checking off a few bucket list pilgrimages along the way. It's super easy to use, too. You simply plug in your location, dates you want to book, and how many people will be traveling, and it'll show you all the listings for rentable RVs in your area. You can also further filter results by price, amenities, RV/trailer type, and even if the owner offers delivery. From there, you simply request your booking, wait for the owner to confirm, and start mapping out your itinerary (or not, if you're more of a "let the wind take me where it wants" type of traveler).
While availability and selection of RVs depends heavily on your location, RVshare has listings in practically every corner of the country. Prices for mid-size rigs generally hover in the $125-225 per night range, but there are also plenty of more luxe (and slightly pricer) options in the mix, too.
Curious what sort of RVs are currently up for grabs? We've pulled together five standouts that are available right now in five different metro areas.
Near Los Angeles
$325 per night
For the Airstream obsessed, this charming trailer is a must-rent. From the signature Aistream silver exterior and shape, to the minimalist (yet very comfortable and functional) interior, it's certain to take your cross-country (or cross-state) voyage super fun and exceedingly Insta-friendly.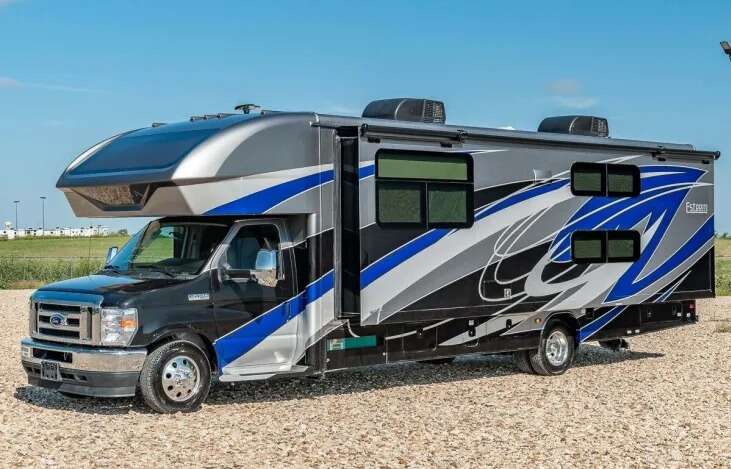 Near Chicago
$289 per night
This 32-foot beauty has everything you need and more to comfortably accommodate and sleep eight people. Inside, the amenities include a lovely residential kitchen, a panoramic window and power shades, comfy seating, and a shower. Outside, though, the fun continues with an electric patio awning with LED lights and an exterior TV with high-output exterior speakers.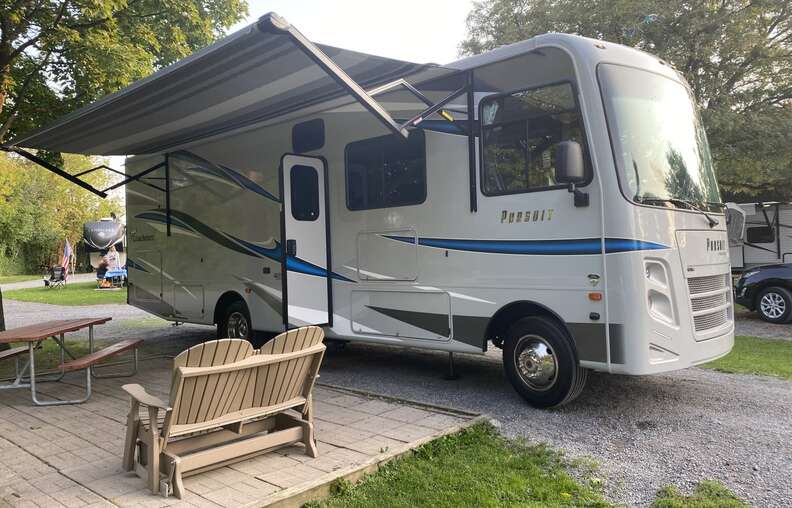 Near Boston
$299 per night
This brand new 31-foot RV is big enough to sleep eight, has a whopping five TVs (including an outdoor TV and speakers). Plus, its awning makes for a wonderful al fresco hang area wherever you're parked.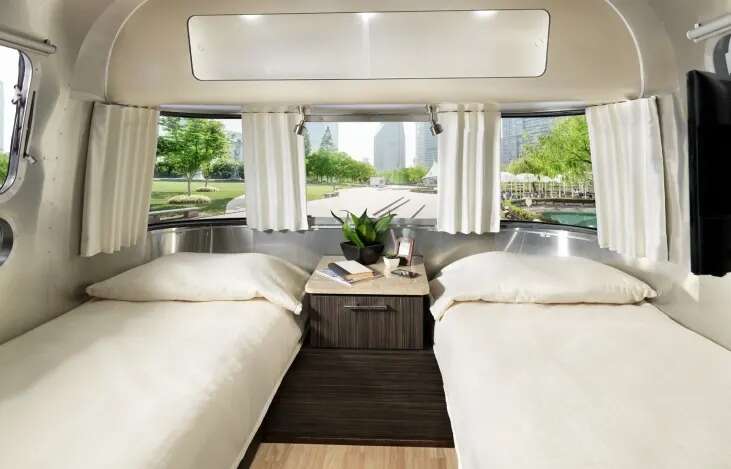 Near Austin
$195 per night
Be the envy of everyone else on the road in this gorgeous new Airstream, which is lovingly named "Betty." It sleeps up to six comfortably with all the charming amenities (and picture windows) you can expect in these lovely silver bullets.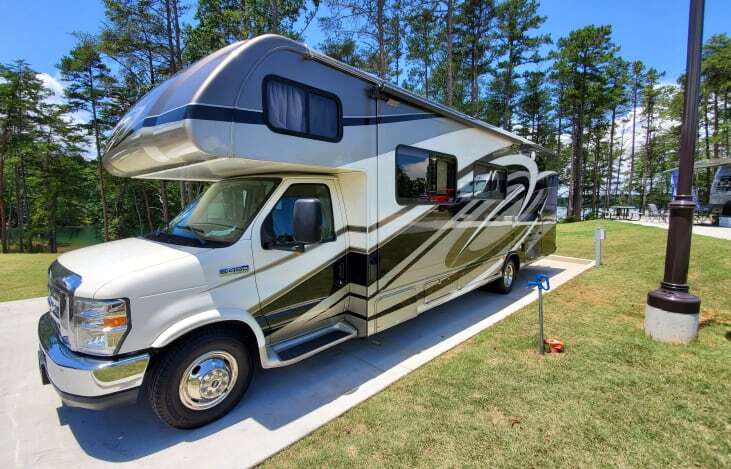 Near Atlanta
$215 per night
If you're on the hunt for something solid, simple, and exceedingly comfortable, this 32-footer checks all the boxes. With room to sleep seven, it's equipped with all the comforts of home you'd want for a long haul journey including a spacious kitchen, TV, lots of cabinets and roomy dining area, plus it's sparkling clean and gets a good deal of natural light inside.
Want to see for yourself what other wonderful RVs and campers are available for your next road trip? Head to RVshare to browse and book.