We independently source all of the awesome products and experiences that we feature on Thrillist. If you buy or book from the links on our site, we may receive an affiliate commission — which in turn supports our work.
If you're not accustomed to working from home, you might have a bit of trouble adjusting to this new environment. And that's understandable. If you're anything like me, you view your home as a sanctuary. A pantsless palace where you can cook, watch Netflix with no judgement, read until you pass out with your lights on, or eat a bunch of gummies and play your super rad Casio synth for hours (just me here?). 
However you need to cope, I'm hoping I can help. I've had the luxury of being able to work from home for a few years now and happen to work with many others who work from home full time. That said, I've polled friends and coworkers to find out what their essentials are when working remote. The things that go beyond creature comforts and are deemed necessities. You can consider this your guide to helping you set up the best WFH operation you can.
The bare necessities
For a while, my WFH routine was to sit on the couch, stack 6 or 7 books to create a makeshift stand, and put on "lofi hip hop radio - beats to relax/study to" on YouTube. I needed to change that. One thing everyone said I needed was a desk (or at least somewhere to set up that wasn't my couch all day).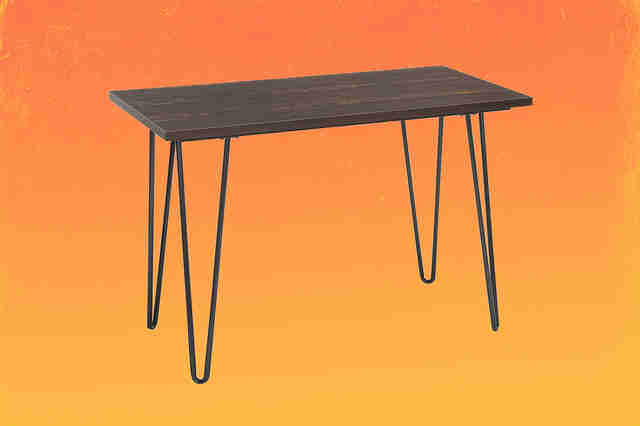 A simple desk
I went with this compact mid century model from Amazon. I cleared a corner in my room for it, and it fit perfectly. If you're going to take the desk route, be sure to measure. A fellow Thrillist editor, Gianni Jacomma, who works from home full-time also recommends this portable standing desk. "It lets me use my laptop wherever I want without breaking my wrists and hunching over awkwardly. Put it on the kitchen counter, and you've got an instant standing desk. Put it on the couch, and you're perfectly aligned to work while infomercials for the Slap Chop drone on and on in the background."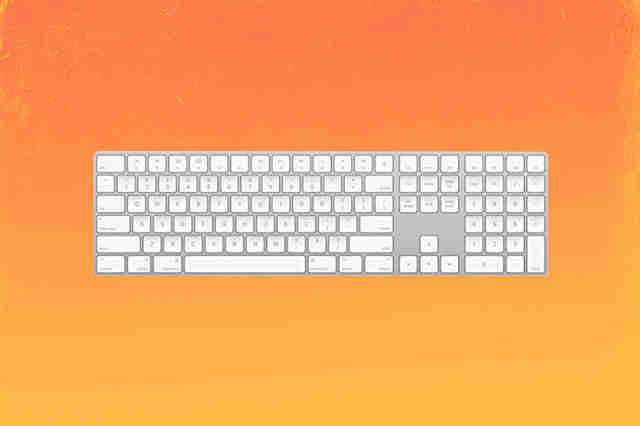 A keyboard and mouse
Depending on your setup, you could also be in the market for a keyboard and mouse. Everyone in our office uses Apple's Magic Keyboard, which is excellent. But if you're seeing this WFH mandate as more of a temporary setback than a full-time pivot, there's a great deal on this VisTsing keyboard that mimics Apple's. As for a mouse? No one could really agree on one overall best, only that "a mouse is crucial," so I hit Amazon and found this affordable, wireless option from Logitech. This satisfied customer who seems to really know about mice (mouses?) had this to say: "Well, let's be true millennials and talk about how it feels. The optical sensor feels smooth and rounded, yet agile and lively. It's actually really enjoyable. The cursor "acceleration" on the older version became more pronounced while using them side by side, and it started to get annoying after I actually noticed it. Without subtle wiggles, the overall experience is more precise."
A second monitor
Another thing you might not know you could use until you actually use it is an extra monitor. I use one daily and my roommate (who works from home full time) couldn't recommend a portable HD monitor from ASUS enough: "It's so easy to set up -- you literally plug it into a USB drive (to use and power it). And when I'm working remotely, I can easily pack it in my backpack without any extra cables."
 
A comfortable chair
And of course you'll need a chair. Jess Mayhugh, Thrillist Cities Editor who works from her home in DC had this to say about her setup, "Ever since I bought this chair from Wayfair for my office, I see it everywhere. At first I was worried about a lack of cushion, but it's so comfortable and allows you to lean back a bit. Plus, I love the mid-century mod style." For more of an office vibe, the Furmax Swivel is a great pick. And for something in between, check out this great mid-century roller chair from Porthos.
The comforts
Admittedly, some of these items will be seen as necessities insofar as personal preferences go. And in times like these, comforts easily morph into necessities. That said, here some things our experts can't live without. 
Noise cancelling headphones
Working from home presents challenges like being cooped up with your partner, roommate(s), kids, roommate's kids, etc. Everyone's schedule could be completely different, and as such, distractions are bound to happen. Thrillist Travel Editor Andy Kryza had this to say about his wireless Beats by Dre headphones: "The noise cancelling is key. Especially now, as I have to work with my wife and kid around me. I can put them on and it's like I'm alone. The mic is also key for phone calls." For something a little cheaper, check out our picks for the best ANC Bluetooth headphones under $50.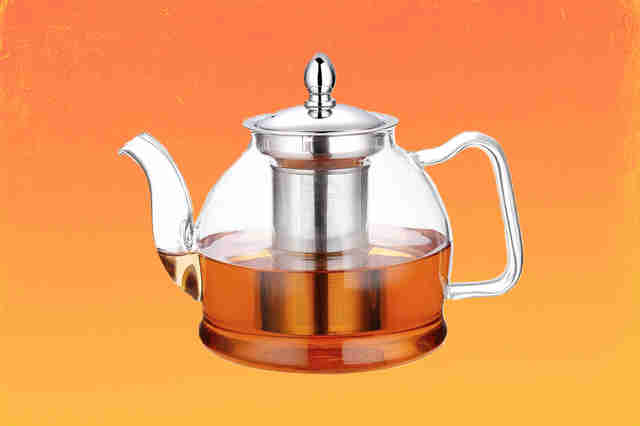 A coffee maker and tea pot
Being stuck at home might make you realize how much coffee you drink in your office regularly (looking at you, Kyler). So now could be a good time to invest in a coffee maker, French press, tea pot, or all of the above. When it comes to top of the line automatic coffee makers, The Bonavita One-Touch straddles the line of pricey, but is something that makes an almost perfect cup. I own this Hamilton Beach coffee maker and love it (namely for the fact I can program it to brew at 7am and I wake up to an apartment that smells like a coffee shop). I'll also use this Bodum French Press to make iced coffee and it works perfectly. For something simple and quick? Mr. Coffee takes the W. You won't find a better machine for the price. 
Teapots are a bit simpler. This one from Hiware, which has an infuser built in so I can make cold tea in the summer (and keep my hot tea potent in the winter) is awesome. And when that tea is done, you'll need to pour it into a cup (one assumes). I have a few of these cups from Le Creuset. They're sturdy, hold my coffee with aplomb, and are monochromatic. For the futurist, check out Ember's temperature controlled mug -- yes, you can control the temperature of your drink with an app. 
A couch-friendly workstation
Another thing you might want but not necessarily need is a laptop tray. Sofia + Sam make an oversized one with memory foam (so you can use a mouse if needed) that's a great couch companion… that can also double as a tray for food when you don't want to get out of bed.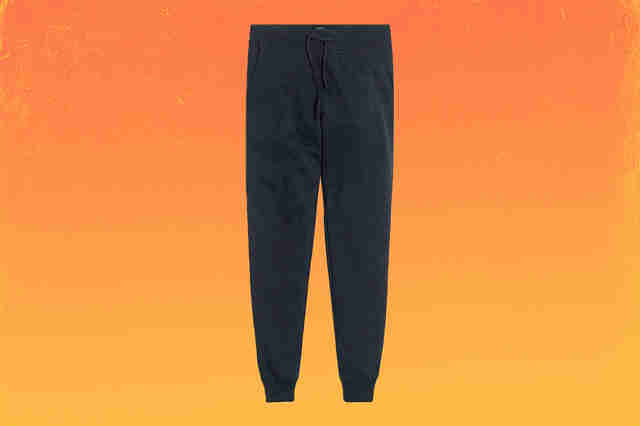 Cozy athleisure wear
Speaking of getting out of bed, you'll need clothing. The incredible urge to lay where you are and open your laptop after the alarm goes off is very real. As the Internet is flooded with articles about being productive when you WFH, you'll see a common thread: go shower and put on clothes. You don't have to go full office attire here, especially when you can wear Entireworld's brushed Terry sweater/sweatpants -- which are also suitable for leaving your home in. J.Crew Factory also has some joggers which are affordable and surprisingly work/play appropriate (for men and women!). 
A diffuser and yoga mat
Once you get out of bed, pour yourself a coffee or tea, and have put your pants on one leg at a time, you gotta log on. Kryza offered his wisdom here: "When you're a full-time work from home person, you need to set boundaries or else your work and off time blur and you'll end up never stopping." In lieu of this I've developed a sort of pre-log on ritual, where I fill up my diffuser (I don't know why I slept on these for so long), write my tasks down in my notebook from Lemome (or you can use a whiteboard, which Kryza loves), grab my yoga mat and do about 10-15 minutes of stretching and my version of meditating which is laying on my back looking at my hanging plants whilst blasting The American Dollar. If you're more of a candle person, I've always loved Myers scents as well as the line from Chesapeake Bay (if you go this route, make sure you pick a scent you like under the "Style Name" pulldown).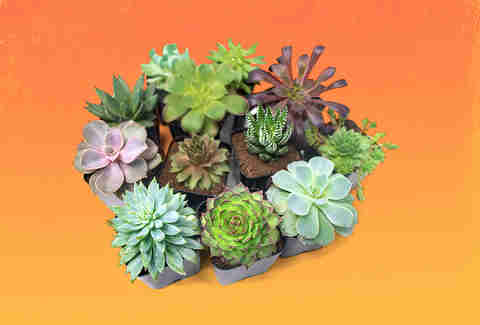 The things to keep you sane
At some point, you'll get stir crazy. It's a normal and expected reaction. To combat the pending madness of my isolation, you might remember me talking about preemptively buying a Casio 2550 keyboard that I swear I'll master by the end of April. And it'll be different for everyone. You might get really into puzzles, playing Katamino, growing your own herb garden or succulent spread, or even making your own hot sauces. Mayhugh swears by her FitBit as it "keeps me sane in a lot of ways because it reminds me to get up and walk around every hour." And if you can afford it, a Nintendo Switch is never a bad idea.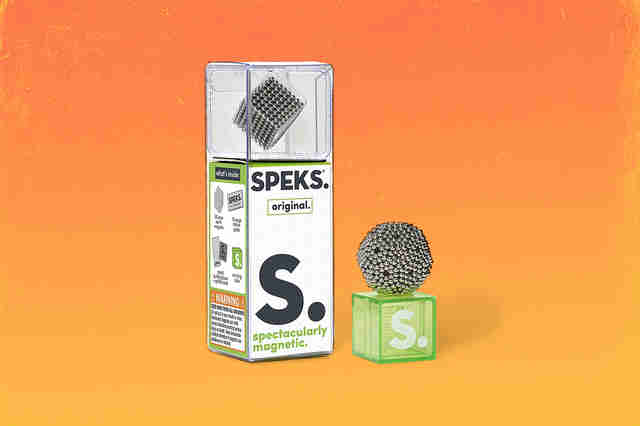 Creature comforts and minor distractions
Personally, I love to listen to music when I work. Normally, I'd queue up Spotify and throw on the headphones, but when I'm home, I like to play records. Admittedly, I'm not really an audiophile, so I look for value over all else. I've had this SeeYing turntable for a little and it's excellent. Great sound, compact, and can play Bluetooth (though I've never used it for that). I'm also a big proponent of Speks -- these tiny, crazy strong magnetic balls that you can shape into different 
structures. 
People recommended buying and hanging new art, my roommate bought a pull up bar and does one chin up every time he walks by, saying "by the end of the day, I've probably done 12-15." Cooking (or cooking more) is something a lot of us are getting used to. We've been using our beloved Instant Pot at least three times a week to make everything from chicken with rice and beans to chicken alfredo (and it comes out perfect every time). One project I've taken up is to walk around during my lunch and take pictures on my Sony Cyber-shot of what Brooklyn looks like during a pandemic (while practicing social distancing, of course). I have no idea why I felt compelled to use my point and shoot -- I guess it was just something different than my phone. And perhaps that's the key to staying sane right now: trying something different. These times are certainly anything but routine, and maybe changing ours will offer new perspective, optimism, and hope for the future.