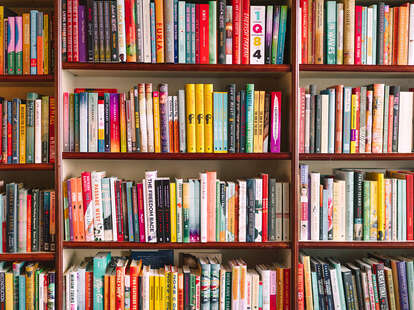 Photo by Victoria Morris, courtesy of Yu and Me Books
Raised by a single mother who had immigrated from China, Lucy Yu recalls the significance of stories in her childhood. "When my mom and I read The Kite Runner, we both were obsessed," she recalls. "My mom saw herself and her family in the book, and I saw more of her experience in it. Encountering a story like that really bridged the gap between our generations, and, now, as an adult, I better understand how difficult it was for her to come to this country—a completely foreign place. Sharing stories like that was a way we could come together." Soon enough, Yu followed her mother's footsteps by entering the science field, where she worked for three years as a chemical engineer while eventually balancing a second job as a line cook. "I loved the storytelling aspect of food, but I began to realize what better way to tell stories than with books?"
Yu had been inching closer and closer to her longtime dream of opening a bookstore, and after some research, a business plan, and a GoFundMe page, she opened Yu and Me Books, a shop in New York City's Chinatown that shines a light on immigrant stories. The space boasts upwards of 2,000 titles that Yu and her team thoughtfully curate, along with a cafe space and a robust lineup of programming, including author readings and community events.
Here, Yu shares with us the meaningful inspiration behind her shop's opening, how stories can change the world, and why community and self-care are everything when it comes to entrepreneurial success.
Thrillist: What was the biggest inspiration behind your shop's opening?
Lucy Yu: I lost one of my best friends, James MacDonald, in 2020. I was going through that grief at a time when a lot of people were going through grief. I have a section of the store dedicated to him—some shelves of books that I think he would really enjoy. James was someone who always put his passions first, and when he had an idea to do something, he did it. I found that very inspiring. That event reminded me that life is short, and that I wanted to pour all of my energy into something that was a dream of mine. I realized just how urgent it was for me to follow my passion.
What is the mission of Yu and Me Books?
When I first started the store, I wanted to focus on immigrant stories and stories of those who have felt othered. Writers of color are not always put at the forefront, and I wanted to dedicate my time to putting these stories in the spotlight. There's no lack of work that is out there, it's more so about how it's being presented to the general audience. I wanted my store to help everyone feel welcome there.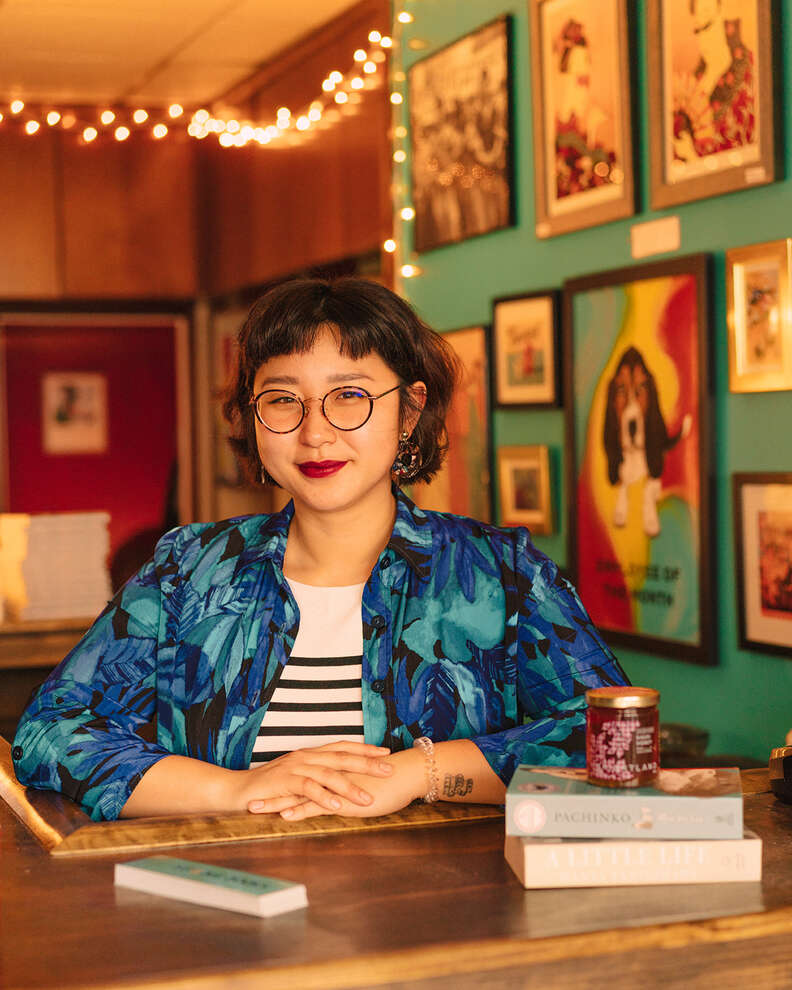 How have our recent times figured into the need for this space?
There has always been a need for stories from people of color—when you grow up without seeing yourself represented in a lot of these narratives, you're hungry for something you can't quite put your finger on. Still, the conversation has shifted during the pandemic as a result of the Black Lives Matter and anti-hate crimes movements—the media has brought these communities to the attention of the general public. I've always felt that there was an importance to creating this space of storytelling for all, and I felt it was important to act on this sooner than later.
When did you realize the importance of stories in your own life?
My mom raised me as a single parent for the majority of my life, and even when she was working so hard, so many hours a week, she always first put things that would help me to see worlds outside of my own. She put me in art classes and piano classes, even when I knew it was hard for her to pay for such things. And she always shared stories with me—she read to me a lot. We shared in those experiences together when I was growing up.
How has your mother's experience shaped your own?
My mom was the manager of a lab and she used to train people, and they would cut her off all of the time, telling her to speak English—because she had an accent. I always found it amazing that she was able to pick up a new language in a new country and work in that language, especially in the science field. Only recently have we started to talk more about that, and I am realizing more and more just how difficult that must have been to go through, especially in her work—a field that is male-dominated. She inspired me to become a scientist, and even today I was one of the very few women in my class. That is something my mom and I can talk about, that is an experience we share.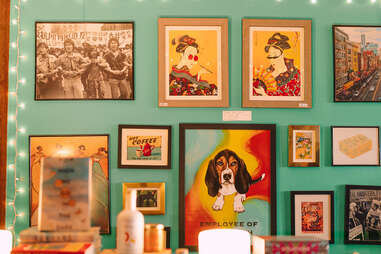 How can the stories of others help us?
It can be so hard to feel like you don't know anyone else going through an experience you are. I'm an only child, and it was challenging to not have a sibling who I could turn to and be like, "What is happening? Why is this going on?" Stories are a comfort in helping us feel a little less alone. When you move to a different country and don't really know where home is, and when you're finding your own home and building your roots in a new home, having stories in which other people have had similar experiences can help those roots grow a bit and feel a little more homey. There is a lot of healing that can happen just from talking about things, rather than bottling them up. Even if we ourselves don't have the ways or words to express how we're feeling, hearing someone else's words might help us to heal a little bit.

Meet one of the Mujeres Fuertes of Zacapa Rum, a powerhouse group of women who share a love for Zacapa and breaking down boundaries in traditionally male-dominated industries. Miami-born Chef Grace Ramirez grew up around rum and when she's not repping Zacapa as its global ambassador, you can find her working with World Central Kitchen, a chef relief team that provides meals to people in need during difficult times.
What advice would you offer women hoping to open businesses of their own?
I make mistakes all of the time, but I have to step back and remind myself of how wonderful I feel doing it, and how wonderful the community feels being a part of it. To do something that I've always dreamed of doing is so worth it. The biggest fight for me is my self-doubt. I think it's important to acknowledge the self-doubt that you have because sometimes it can be useful in changing your mind and helping to push you forward—while not allowing it to overtake everything to the point that you become stuck. That is something I try to learn every day—and in sharing that, I always hope that others feel less alone in their own experiences.
Did you experience any setbacks in opening the store—and do you still?
Yes—there are setbacks every day. I poured my life savings into the store, and a lot of the other financial income was through GoFundMe. Seeing the amount of support that existed reminded me of how important this space was for others. When you're starting your own business, you have to really rely on yourself and your own goals and your own thoughts for how you want the business to run—but support is equally important. I'm lucky to be surrounded by amazing friends, a really great partner, and a wonderful circle that have kept me moving forward when I didn't believe in myself. As a woman—especially a woman of color—going through those aspects in which there are so many barriers to entry to starting your own business and becoming your own manager—it is not an easy thing to do. I remember the value in taking it one day at a time.
How do you curate your book selection?
That is the hardest and also the most fun part of the job! I wish we had more shelf space. I think because I'm an Asian-American business owner, a lot of people expect us to have only Asian-American stories, and that was never my goal. I make sure that we're being inclusive and showcasing Indigenous stories, and stories from Black and Latinx authors. All of our stories overlap in so many ways. I believe that for us to share shelf space together is a really beautiful thing that can bring our communities closer.