10 Delicious & Popular Vegan-Friendly Snacks You Can Buy on Amazon
Whether you have a salty palate or sweet tooth, these super-popular and best-selling vegan snacks are sure to satisfy your afternoon cravings.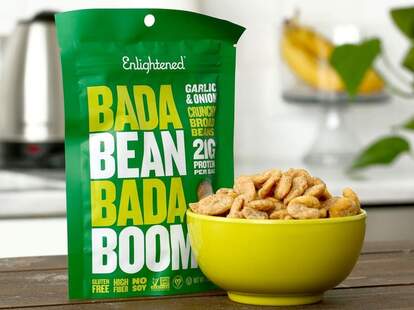 We independently source all of the awesome products and experiences that we feature on Thrillist. If you buy or book from the links on our site, we may receive an affiliate commission — which in turn supports our work.
Finding delicious vegan snacks can be a challenge, especially if you're new to the game. The good news is that nowadays there are plenty of options for those of us who are trying to cut out animal byproducts from our diets. Don't know where to start? Worry not, we found some great options on Amazon that can be delivered directly to your door.
From chocolate treats and gummies, to yummy salty chips and vegan cheese puffs, these are some of our favorite on-the-go options for staying fueled and satisfied all day long.
Amazon
Stock your pantry with this sweet and salty non-GMO, whole-grain popcorn. Each pack includes twelve pre-popped popcorn bags, making it perfect for on-the-go snacking.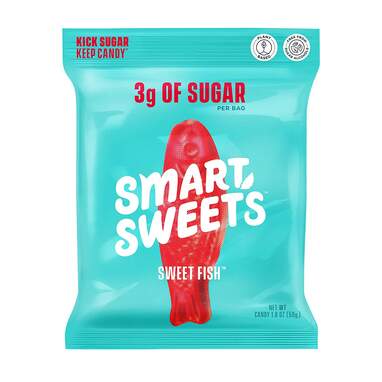 Amazon
If you love gummies, here's a healthier vegan option to consider. With only 100 calories per bag, these gelatin-free, sugary snacks will satisfy your cravings while leaving zero guilt.
Amazon
Grab these healthy snacks for some serious crunch and flavor! From sweet cinnamon and cocoa-dusted, to sweet sriracha and sea salt, this pack contains a variety of flavor options to satisfy both savory and sweet lovers. The best part? They're low-calorie and packed with protein and fiber.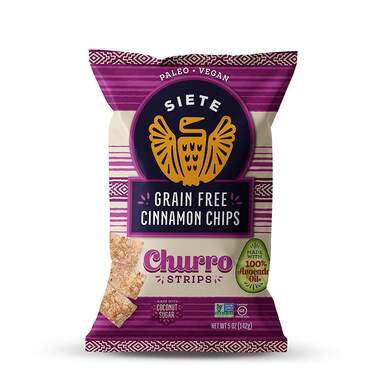 Amazon
When your sweet cravings kick in, these churro strips will come to the rescue. While not necessarily suited for super-strict healthy diets, they don't contain any type of animal byproduct and are gluten free.
Amazon
These chewy treats are anything but your average protein bar. With a mouthwatering chocolate and peanut butter flavor and lovely texture, you won't believe that they're both vegan and nutritious. Protip: Take a few with you on your next hike.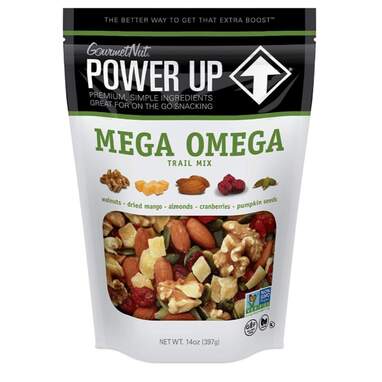 Amazon
Avid snackers out there already know that having a trail mix on hand is always a good idea. This one includes walnuts, almonds, pumpkin seeds and plenty of dried mango and cranberries, making for a delicious mix that is free of sulfites and other preservatives.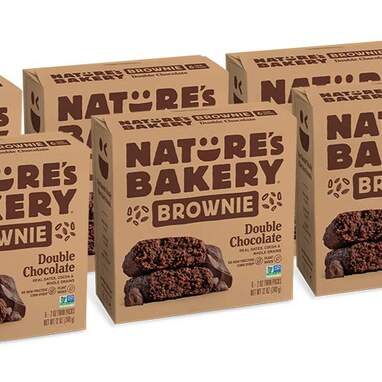 Amazon
Chocolate lovers, this one's for you! Prepare to obsess over these soft baked brownie snacks made with cocoa, dates, and whole grains— all of which are free of GMOs and high fructose corn syrup. Their soft texture makes them a delicious chewy treat, and they conveniently come individually packed so they're perfect for long days on the go.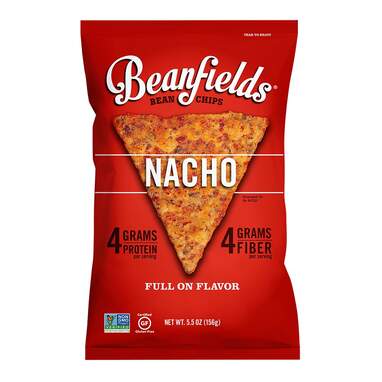 Amazon
Craving some satisfyingly crunchy chips? Try these, which are made from beans. With a seasoning that combines both natural and vegan ingredients, they're loaded with a delicious nacho flavor that will keep you reaching for more.
Amazon
The most difficult part of being vegan is quitting cheese completely. Lucky for you, these cheddar puffs—made out of chickpeas—are a great alternative when you're craving that cheesy flavor but don't want to consume any dairy.
Amazon
Treat yourself to this next-level vegan dessert which features fudge-dipped almond milk ice cream and a coating of sprinkled almonds. We're already drooling.