The Queer-Owned Chicago Businesses You Should Be Shopping Right Now
We asked Searah Deysach, founder and owner of inclusive sex shop Early to Bed, for her insider take on the queer-owned Chicago businesses to shop right now during Pride and all year long.
Paid Content For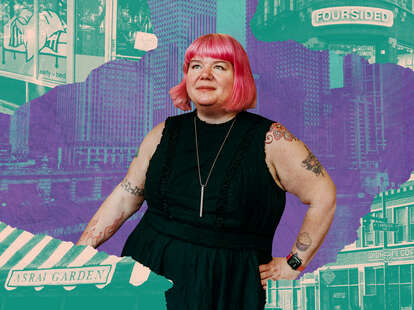 We independently source all of the awesome products and experiences that we feature on Thrillist. If you buy or book from the links on our site, we may receive an affiliate commission — which in turn supports our work.
Searah Deysach is one of those "forever Chicago" people. "I love this city, I love being from this city," she says, "and I don't ever want to leave."
Fortunately, as the owner and founder of beloved, insclusive sex shop, Early to Bed—which vends everything from from vibrators and butt plugs to harnesses and packers—she's become a fundamental part of the fabric of the city, itself.
At the time of the store's founding nearly 20 years ago, Deysach found that few local sex shops were staffed by women or outwardly queer-identifying folks. "There were some storied sex shops around but in the late '90s, I couldn't find a place that felt friendly or educational or fun," she says. "And as it turns out, I was not the only person in Chicago who was ready for a different sex toy shopping experience."
Of course, right now, the internet offers a whole swath of options for inclusive sex toys and educational experiences, but nevertheless, Deysach's customer base remains loyal and supportive—as does the broader network of LGBTQIA+-helmed business-owners in the area. And naturally, there's no more thrilling time to exist as a thriving part of that community than Pride month. That's why we tapped Deysach for her insider take on the best queer-owned businesses to shop right now in Chicago—during Pride, and beyond.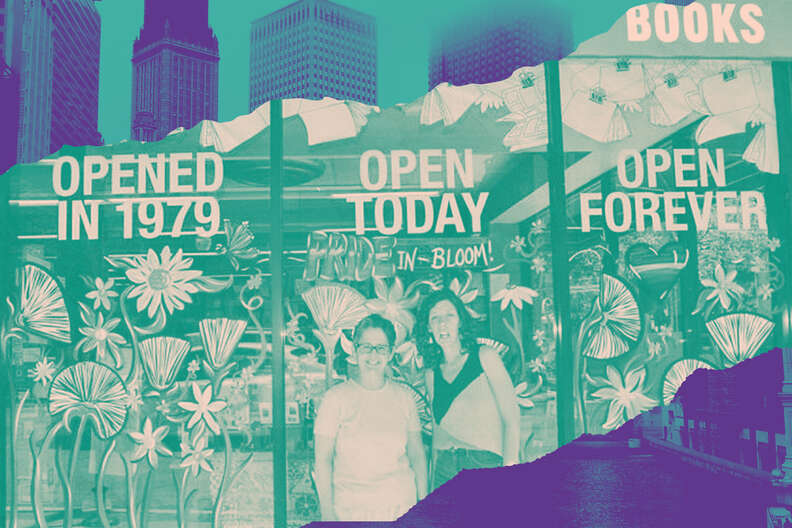 "You'll see this place on every queer guide to Chicago—and with good reason," says Deysach. The independent, progressive bookstore, located just blocks from Early to Bed, is something of a Chicago fixture. Not only is the spot famed for its expansive, unmatched selection of literature, but the staff is also conversational, friendly, and eternally knowledgeable—which is to say, if you don't know what you're looking for, they can certainly offer a recommendation or two.
"Also, the folks at Women & Children First feel like leaders when it comes to running ethical businesses, supporting their staff, and taking care of their employees," adds Deysach. "Plus they throw amazing community-building events."
Women & Children First is located at 5233 N. Clark St. in Chicago.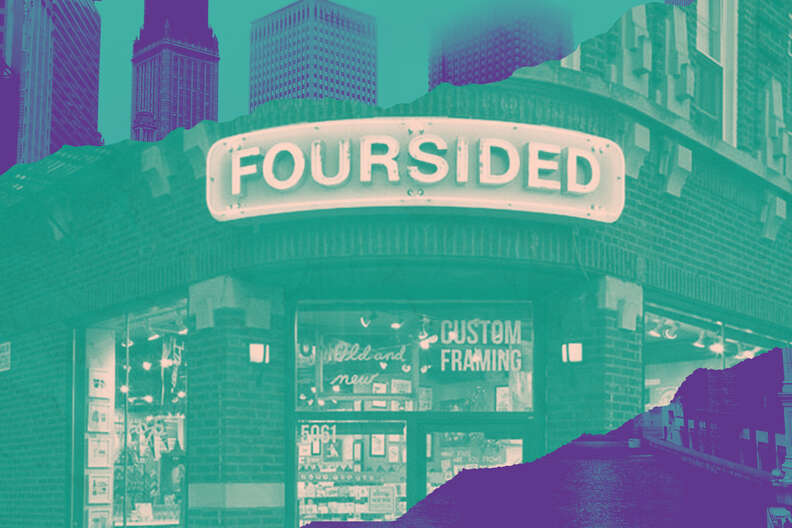 Foursided has perfected the art of miscellaneous curation. Slinging everything from prints and greetings cards to bath products and cashmere socks, the spot is a one-stop shop for all things gift and trinket related. "This place has everything you could ever want," says Deysach. "It's a lot of things you might not need—but you definitely want them."
And beyond the impressive, ever-enticing selection of gifts and ephemera, the shop also offers stellar (and affordable) framing services. "I'm always getting these really bizarre, sex-forward art pieces framed at Foursided and they do a gorgeous job," says Deysach. "Plus, they never look at me weird."
Foursided has four separate locations across Chicago and a well-stocked online store to boot.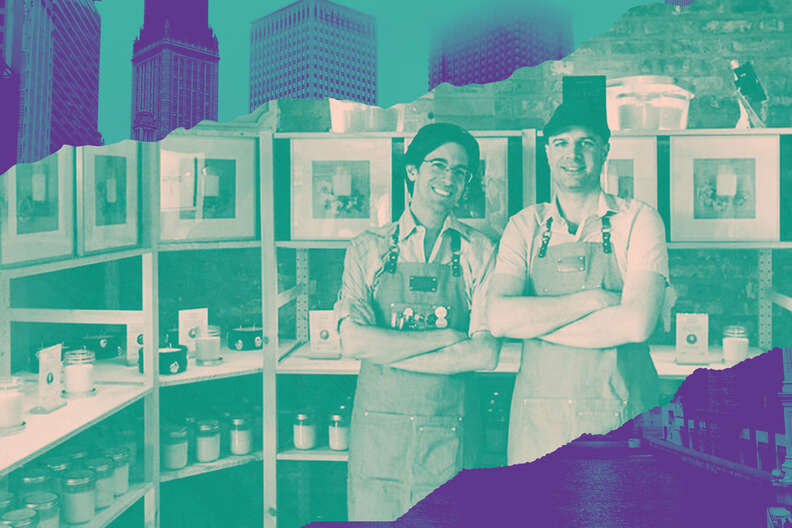 While Edgewater Candles lacks a dedicated brick and mortar retail location, all the brand's products are produced locally—and you'll find them lining the shelves of shops all across the city.
Not a scented candle person? Well, according to Deysach, Edgewater offers a welcome solution. "They make the only scented candle ever produced that is universally beloved," she says. "Normally, my partner can't stand any scented candles or sprays. I know lots of people who feel that way. But this candle—it's called Red Ginger Saffron—is just the best candle ever. I've never met one person who didn't love it."
So, there you have it. Walk, don't run: The skeleton key of scented candles awaits you.
Shop Edgewater Candles online or stop by Foursided to grab one (or 7) IRL.
No city infrastructure is complete without a roster of exceptional, reliable bakeries. And in Chicago, Jenivee's is among the best of them. Trans-owned and stationed in Berkeley, it's best known for its stellar, elaborate cakes—namely, a wild purple Ube cake with coconut frosting.
"It's not a fussy bakery—it's just a great one," says Deysach. "The staff is wonderful, the service is amazing, and the cakes are fantastic."
Jenivee's Bakery is located at 3301 N. Sheffield Ave in Chicago. Stop by for a taste, or peruse their gorgeous creations on Instagram.
It'd be near impossible to put Asrai Garden in a box. Among other things, the place is best known for its floral arrangements; fine, artisan jewelry; and an impressive selection of taxidermy. "Sure, you might go in there for some flowers, but then you'll see the jewelry, or a quilt, or some deer mount, and you'll leave with so much more than you came for," says Deysach.
Stationed in Wicker Park since 1999, the place is a bit of a local institution—and it's not hard to see why. The "magical oddities" inside date back decades, and according to Deysach, you'll almost always encounter something unexpected–in the best possible way.
Asrai Garden has locations in the West Loop and Wicker Park.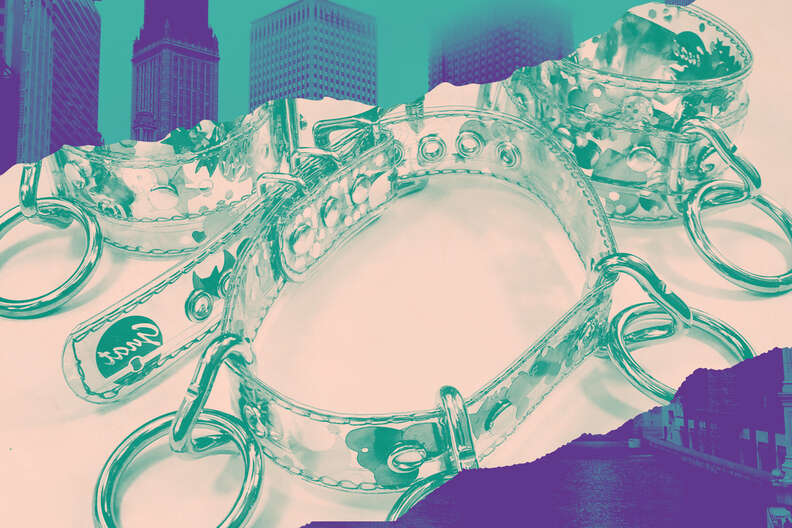 Look no further than Early to Bed for any number of products from beloved bondage and fetish gear purveyor, GNAT Glitter Kink. "They make some of the most fantastic toys and gear I've ever seen—and it's all fun," says Deysach. "If 'glitter candy' could be an aesthetic, that's how I would describe all of their products."
While the brand doesn't operate a brick and mortar storefront, their glittery, maximalist goods can be found all over Chicago. And their product range offers something for everyone: They aim to cater to the "full spectrum of gender, size, and desire"—which means they're vending gear that champions body positivity, kink positivity, BDSM, sexual wellness, and so much more.
"They make this one dildo that we're always selling out of—and it's one of the most fun products we have," says Deysach.
Shop GNAT Glitter Kink online or at any of Chicago's most notable sex shops.
Founded in 1991, the Leather Archives & Museum operates as a community archive, a library, and naturally, a museum focused around the history of leather, kink, fetish, and BDSM. "They're just doing this amazing job of cataloging and preserving a segment of queer and kink history—and it's so cool to have access to that," says Deysach. "They have amazing exhibits, and events, and you can always visit the resource library."
For Deysach, more than a museum, the place is something of a community gathering place. As she explains it, the venue's host of enthralling, often sexy, eternally inclusive events and showcases are reliably as entertaining as they are informational.
The Leather Archives & Museum is open Thursday through Sunday. You must be at least 18 years of age to enter, and admission is just $10.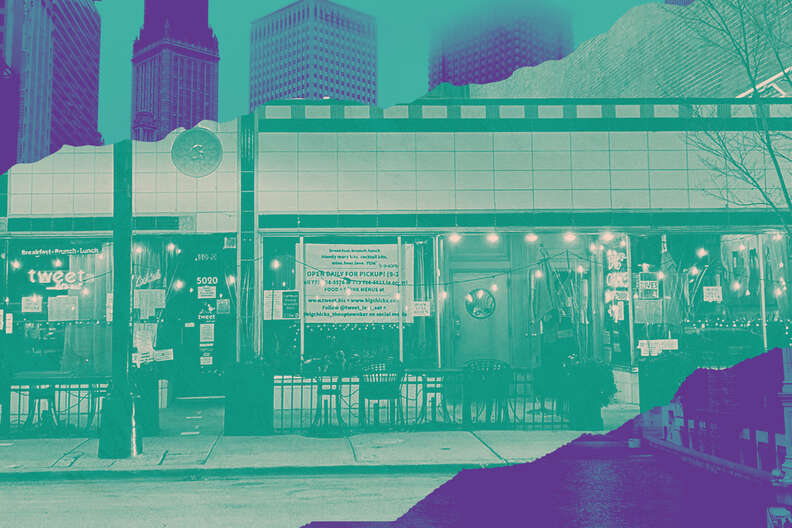 Before owner Michelle Fire took over, Big Chicks was a storied Veteran's bar—but in the years since, the crowd has taken a notable turn. Now, the place is one of Chicago's most beloved gay bars, and according to Deysach, it's often been tauted as "an informal queer community center." "I've spent a crazy amount of time in my 20s and early 30s at this bar," she says. "It's absolutely a gay bar, but it's also an amazingly inclusive space. Everyone is made to feel welcome there. So it's this friendly, neighborhood bar, but it's also this wild dance club on the weekends."
As Deysach sees it, there are few better ways to spend a weekend than on the wild, raucous dance floor at Big Chicks. The music is always upbeat, the walls are covered with a dazzling array of artwork, and inside, you can order food from the adjoining restaurant, Tweet, which is famed for its sizable portions (the likes of which you'll certainly need fuel-wise to keep up on the dance floor).
"I've been to Big Chicks for every occasion under the sun, and I'd recommend it to everyone," she says. "Plus, they have the best hash browns in the city."
Big Chicks is located in Uptown and they're open until 3am, 7 days a week (yes, holidays included).
Deysach would certainly describe herself as a regular at Ridman's Coffee. Situated just blocks from her own shop, the neighborhood darling offers everything you could want from your go-to coffee joint: Plentiful pastries, creative espresso beverages, high quality coffee, and a warm, inviting staff.
"It's just kind of this perfect, no-frills little joint, and I'm always so pleased to go in and chat with the staff," she says. "They always remember me and my order, and the coffee is excellent. What more could you ask for?"
Ridman's Coffee is open from 7am to 4pm every day—and the staff is famously chipper first thing in the morning.
Eliza Dumais is a former staff writer at Thrillist. She now works as a lifestyle editor at Refinery29.