Must-Know Queer-Owned Businesses in Los Angeles to Shop Right Now
We talked to Viktor Pelayo, owner of L.A.-based t-shirt brand Huntees, about some of his favorite local gay-owned brands and retailers worth supporting this month and all year long.
Presented By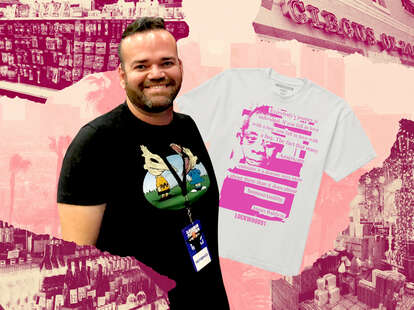 We independently source all of the awesome products and experiences that we feature on Thrillist. If you buy or book from the links on our site, we may receive an affiliate commission — which in turn supports our work.
Viktor Pelayo has L.A.'s gay dodgeball league to thank for becoming one of the city's LGBTQIA small business owners. His company, Huntees, has sold shirts, mugs, tote bags and more since 2014, all because Pelayo wanted to ensure his newfound teammates looked their best while steering clear of high-speed balls.
"I had started playing dodgeball to meet people, and my team needed a T-shirt. I'm a graphic designer by trade, so I volunteered to design the logo," he says. "I designed it in full color, but they were like, 'Oh, can we turn it down? Silkscreen doesn't allow for that many colors.' I remember thinking, 'We're able to have a computer in our pockets, but we can't print more than three colors on a shirt?'"
Realizing he could help create uniforms for more than his own gay dodgeball team, Pelayo purchased a digital printer that could be used to crank out full-color T-shirts, and the rest is history. Best of all, in addition to Huntees being an LGBTQIA-owned business itself, Pelayo's brand works with a slew of other local queer artists, offering up their designs for purchase on apparel and home goods. These days you can find L.A.-based Huntees merch online and in LGBTQIA-owned boutiques across the country, from New York City to Miami to Palm Springs.
Pelayo thinks it's beyond important to support other local queer businesses: "We've spent so much time as a community creating neighborhoods with cool bars and nice restaurants and shops—places where we can hang out and feel safe. Then they become popular outside of our community, and if we stop supporting them, we get run out of the areas we've built. Continuing this support, especially for the smaller businesses that are trying to make it, helps us as a community stay strong and united."
But—and this is important—that doesn't mean we should view Pride Month as the only time to support and spend money with LGBTQIA businesses in our cities. Brands run by and for the queer community and staffed with LGBTQIA people should be on our radars all year long.
"We're not only open in June," Pelayo says.
So Thrillist asked the Huntees founder to offer up his own favorite LGBTQIA-owned retailers in the L.A. area, from other apparel brands to purveyors of adult toys, pet products, and baked goods. This Pride Month, as so many businesses are finally getting their bearings back post-pandemic, throw some money in these well-worthy directions.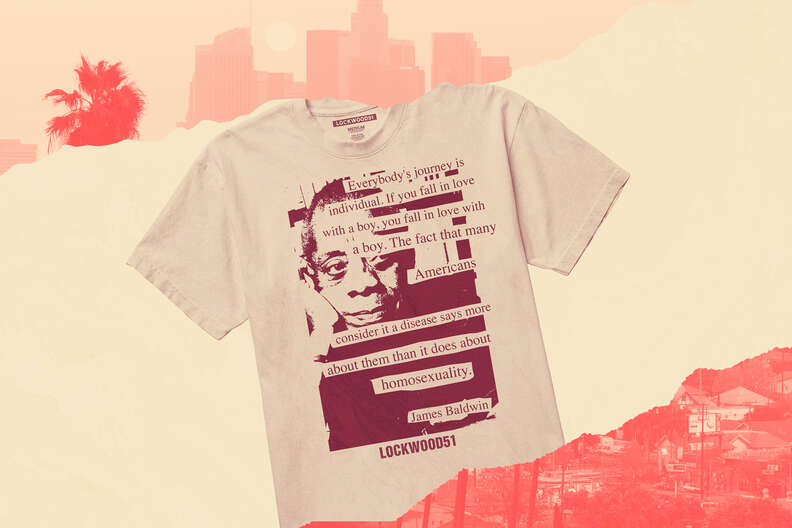 Much like Huntees, Lockwood51 is a queer-focused apparel brand that kicked off in 2014. "I see them at a lot of gay events on the East Side and Downtown," Pelayo says. "What I like about this brand is that it has a very punk rock feel. It's fun, but more of a rebel anarchist vibe than rainbows and unicorns." Known for its subversive take on the fight for queer rights, Lockwood51 quickly sold out of its 2021 Pride collection but has plenty of options for the queer person (or ally) looking to make a statement.
Viktor recommends: "They have this one shirt that says 'Stay Queer As Fuck,' and it has butterflies on it. I really like that shirt."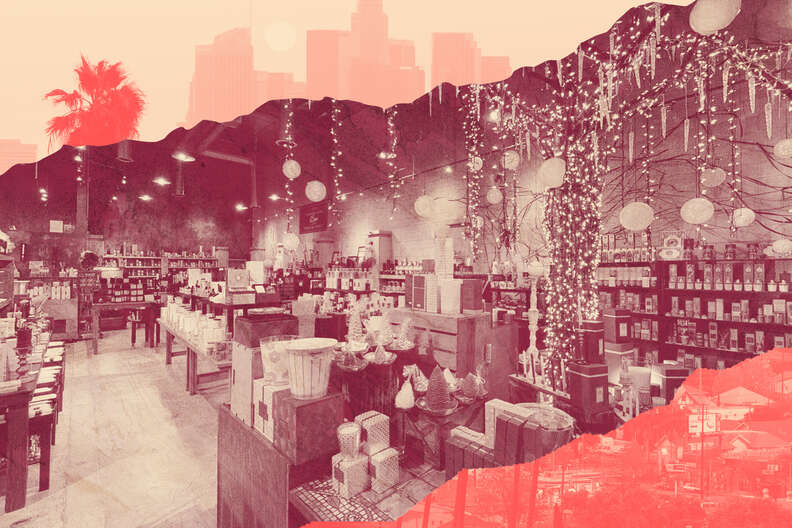 "Candle Delirium is one of my favorite stores, and not just because I live around the block," Pelayo says of the West Hollywood shop. Regularly voted L.A.'s favorite store for candle-lovers, it's a massive emporium of luxe candles and other great-smelling, high-end products. "They work with a lot of brands I don't think you would find on your own or at other, more corporate stores. And I think they support a lot of smaller brands that make candles, scented oils, and things like that."
Viktor recommends: "Just the other day I bought a candle by the brand Hollow Tree called 'Lumberjack' here. It's not your typical floral scent; it's musky but clean. I love it."
"I don't know when the fad came back, but lately all the cool kids want to wear pins on their jackets, and there have been so many creative versions of these little metal pins you can put on your clothes or wherever," Pelayo says of Gaypin', an L.A.-based brand that crafts pins and other accessories for people with queer sensibilities. "They're always in the booth next to us when we go to DragCon and street fairs. They're pretty well-known in the community for their creative pins."
Viktor recommends: "They have a pin that's a little tea cup with the liquid spilling out of it, and it says 'Spill the tea.' Super cute."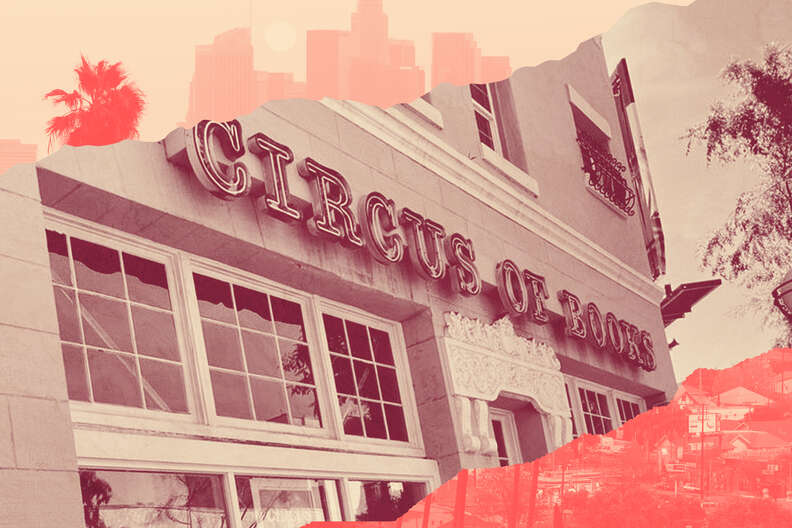 "Circus of Books was one of the oldest—if not the oldest—adult book stores for L.A.'s gay community. There's even a documentary about it on Netflix, and it has a pretty cool story involving the straight couple who owned it," Pelayo says. Last year saw the West Hollywood landmark sold to Chi Chi LaRue, the porn industry's most well-known drag queen director, which made the shop her second business along WeHo's Santa Monica Boulevard. (The other can be found along the Boystown strip between Micky's and Fiesta Cantina.) In addition to a plethora of adult toys, both shops sell underwear, T-shirts, and coffee table books, and are known for employing a helpful, knowledgeable staff.
Viktor recommends: "I think a lot of people are scared to walk in because they think it's a kinky sex store instead of the fun shop it is. And Chi Chi has a door in the back for those who want to be a little bit more discreet about purchasing their poppers."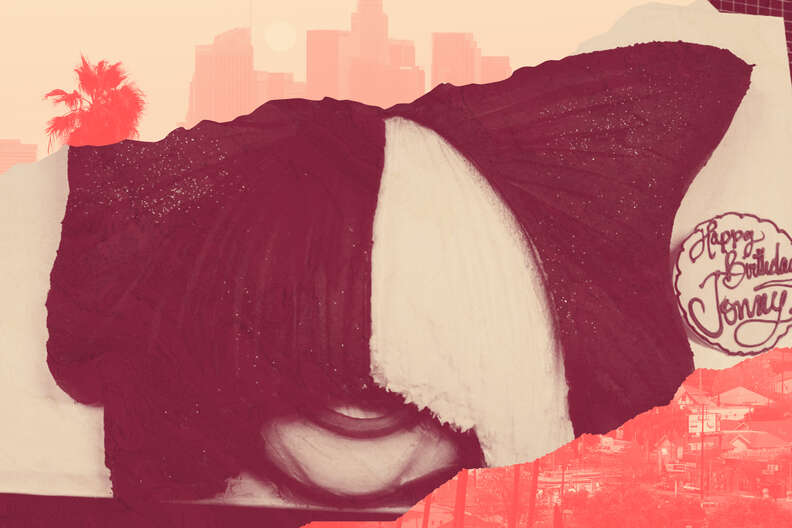 "When you're going out to the bars in WeHo and you're walking down Santa Monica Boulevard, you always want to stop at Cake and Art's window, because it's like a little gallery where you want to see the new art," Pelayo says of this 45-year-old bakery business founded by Glenn von Kickle back in 1976. "They make such crazy things; you don't even know they're cakes because they just look like beautiful sculptures."
Viktor recommends: "I have friends who have bought cakes here for special events, and they've always been very pleased. And Cake and Art does a lot for big-name celebrities and TV shows, too."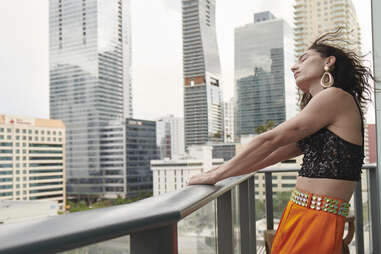 Shopping consciously is important at all times of year, and especially during Pride Month. As an active ally to the LGBTQIA+ community, Orbitz is committed to helping everyone, whoever they are, travel freely and take up space, wherever they go. Their curated LGBTQIA-welcoming hotels feature properties that have taken an inclusivity pledge, so that you can spend your hard-earned vacation budget on hotels that accept you as you are. All you have to do is pick a destination. Visit Orbitz.com/Pride to learn more.
"Brick and Mortar was the very first store that carried Huntees wholesale, so I'm very fond of them" Pelayo says of this highly curated boutique opened in West Hollywood in 2006, specializing in men's apparel, accessories and home goods. "It's a tiny little store, but they have a lot of cool stuff," he says. And with a fully stocked website that offers free shipping throughout the United States, Brick and Mortar is these days able to serve even more LGBTQIA people.
Viktor recommends: "All my friends are buying tennis shoes here, because they have metallic spikes or glitter. Brick and Mortar carries really cool brands, and I know they're always on the hunt for cool new brands to feature."
"So many LGBTQIA people don't have children, but we do love our pets, and these stores are always really well-stocked," Pelayo says of this local LGBTQIA-owned chain of stores with five different locations throughout Hollywood, WeHo, Silver Lake, South Pasadena and Eagle Rock. A one-stop shop for all kinds of pet owners, Urban Pet boasts a super knowledgeable, friendly staff and covers all your furry friends' needs, from organic food and treats to T-shirts and bandanas for your dog.
Viktor recommends: "My dog is always scared of fireworks, and they have these treats that calm her down. I think they're made out of tea leaves."
A shop specializing in products for the sober community, My 12 Step Store offers everything from T-shirts to self-help books, workbooks and milestone mementos for those in 12-step programs. "I think it's very cool that My 12 Step Store is working to show people in recovery that it's something they can be proud of," Pelayo says. "It's a shop that helps empower a group of people who are working to get healthy. Huntees once had a booth next to them, and they're very cool.
Viktor recommends: "Especially in the LGBTQ community, there can be bad habits that people fall into, and it's stores like this that do a little better for them."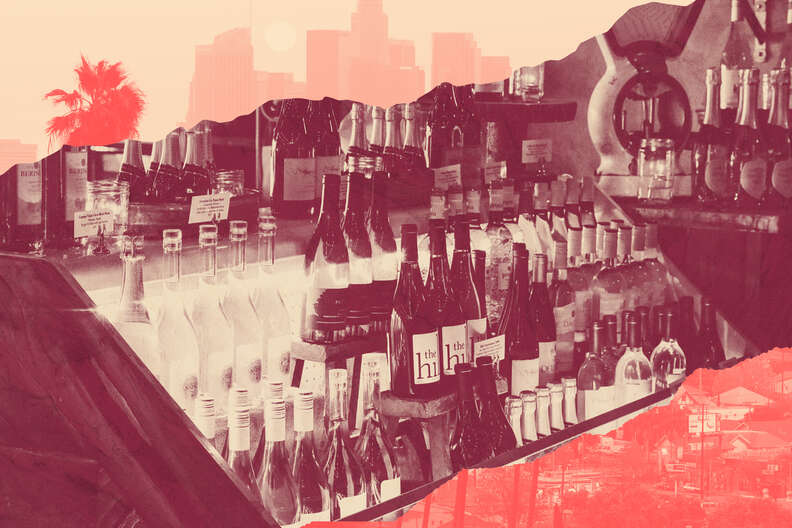 A neighborhood restaurant and market located in Atwater Village since 2012, Bon Vivant is stocked with kitchen staples and baked goods all year round, and is a lively indoor-outdoor spot throughout the day for diners and shoppers alike. "It's like a mini-market, and it's very curated," says Pelayo, who was a fan of the tasty to-go cocktails that helped keep the lights on during the pandemic.
Viktor recommends: With the city's Hollywood Bowl season and live music calendar about to roar back to life, Bon Vivant is a great option for pre-concert charcuterie picnic boxes. "The food here is so good," he says.
Stephan Horbelt arrived in Los Angeles nearly 20 years ago and never wants to leave. He's currently Executive Editor of the international gay social network Hornet.