Paid Content For

The Queer-Owned Philly Businesses You Should Be Shopping Right Now
We asked the co-owners of South Street Art Mart (and real life couple) Nicole Krecicki and Nicole Wiegand to share their favorite LGBTQ+ owned and supported businesses in Philly to shop during Pride Month and beyond.
Paid Content For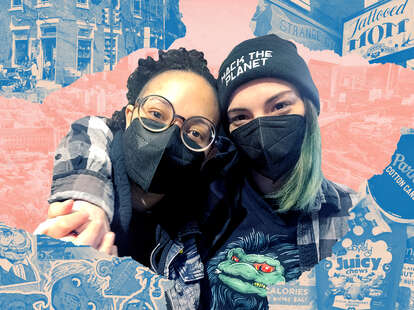 Design by Maitane Romagosa for Thrillist
We independently source all of the awesome products and experiences that we feature on Thrillist. If you buy or book from the links on our site, we may receive an affiliate commission — which in turn supports our work.
Nicole Krecicki and Nicole Wiegand are living out their teenage dreams as co-owners of South Street Art Mart, a shop selling the art and handmade wares of local artists. What originally began as a successful holiday pop-up market in 2018 blossomed into a permanent brick-and-mortar space at 4th and South Streets. Growing up in nearby New Jersey, both Krecicki, 37, and Wiegand, 38, made trips to the vibrant shopping corridor and brought that reverence of South Street's diverse history to their own shop.
"We kept getting the same feedback of 'Oh my god, this is what South Street used to be,'" Wiegand says. "When we think of South Street, we think of every store as different, every store is an independently owned, little weird shop that you can't get the same thing in other places. To be in that comparison is the most amazing compliment."
In addition to books and zines, jewelry, and apparel you won't find anywhere else, South Street Art Mart makes pronoun pins, which have been big sellers lately.
On the heels of the second anniversary of South Street Art Mart's permanent location, Krecicki and Wiegand share their favorite LGBTQ+ owned and supported businesses in Philly to shop during Pride and beyond.
Founded in 2005, Philly AIDS Thrift has been a store with a mission: Selling great wares and donating the proceeds to local HIV/AIDS organizations. In 2014, Philly AIDS Thrift began operating feminist and LGBTQ bookstore Giovanni's Room, which has been operating since the 1970s. "They do so much good," Wiegand says. "They're always at every event in the city that has any kind of racial justice or environmental justice, pro sex work [aspect]. They always show up for the various intersections."
Even prior to Philly AIDS Thrift's involvement with Giovanni's Room, Krecicki found shopping there formative. "Probably 15 years ago, I'd just come out and I remember going to Giovanni's room to preorder season two of The L Word on DVD," Krecicki says. "Which was a very very big deal for me because I was a new baby gay and The L Word, as problematic as we know it is now, was life changing to me back then."
Philly AIDS Thrift is located at 710 S. 5th St. in Philadelphia.
Philly AIDS Thrift at Giovanni's Room is located at 345 S. 12th St. in Philadelphia.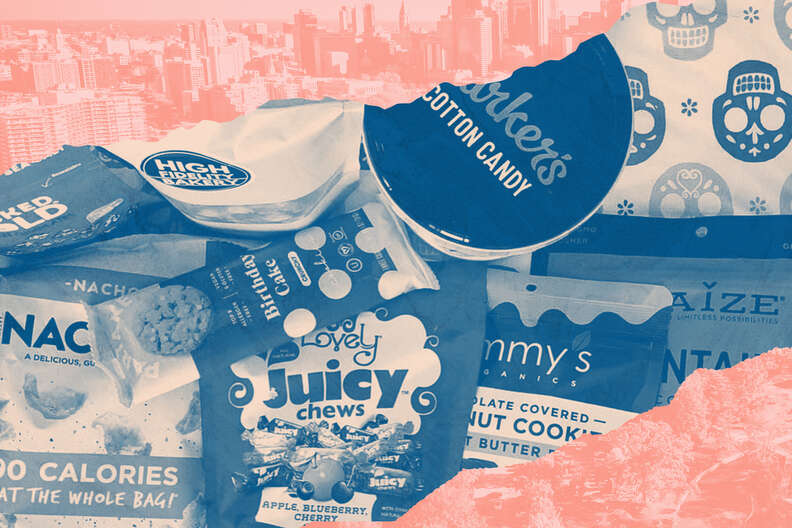 This all-vegan corner grocery in Newbold is a can't-miss for Krecicki. While you're unable to shop in-store for now, you can order online, by phone or at the store window. Score vegan cheese and ice cream, Beyond Meat burgers, and pre-packaged sides from Tattooed Mom.
Visit at 1515 McKean St. in Philadelphia
Speaking of TMom's, the storied South Street watering hole has become a mainstay for Krecicki and Wiegand, not only for the tots and pierogies and supremely graffitied environs. "The owner there and the staff there have always been so—welcoming is an understatement—so supportive of us independently, supportive of the Art Mart, supportive of artists in the queer community and beyond," Krecicki says. "Aside from our store, Tattooed Mom is, I think I can say for the both of us, where we feel the most safe in the city."
Visit at 530 South St. in Philadelphia.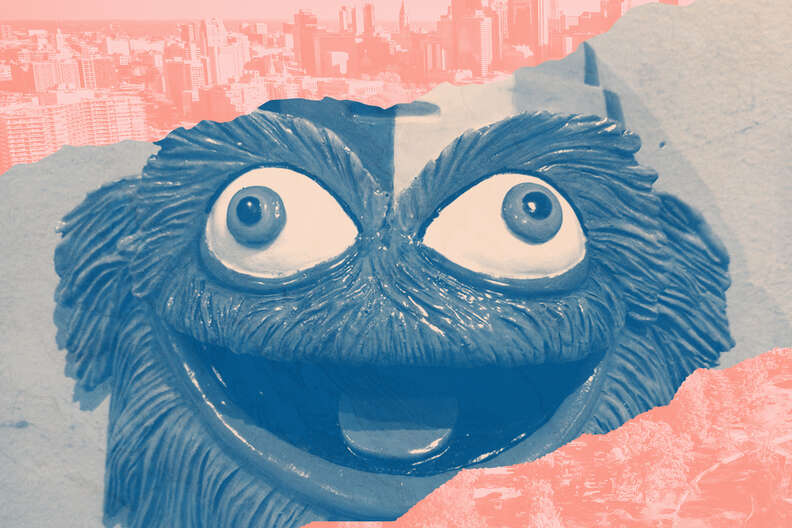 Both an artist Krecicki and Wiegand feature at South Street Art Mart (don't miss this stunning Gritty wall hanging) and a tattoo artist at Body Graphics Tattoo, Ligons excels with color. "She's phenomenal," Wiegand says.
Visit Body Graphics Tattoo at 617 South St. in Philadelphia.
Right across the street from South Street Art Mart is organic, sustainable, and LGBTQ+ owned-and operated hair removal salon, Philly Sugaring. Using a paste made from sugar, water, and citric acid or lemon, sugaring is an alternative to waxing and this space prides themselves on creating an inclusive and affirming experience for trans, gender non-conforming, non-binary, and intersex clients of body types. "They're also incredibly supportive of activism and the community and they are very body positive," Wiegand says.
"Tell them the Nicoles sent you," Krecicki adds.
Visit at 525 S 4th St, Suite 598 in Philadelphia.
When Krecicki and Wiegand first opened South Street Art Mart in their permanent location, one of the shop's featured artists, Jay McQuirns, created the store's first t-shirt and sticker design. "You think of being younger and going into Repo Records and they always had shirts, Zipperhead had shirts," Wiegand says. "Somebody likes this tiny little store enough to wear your shirt. And now we have that. That's wild to me."
At the Art Mart, McQuirns pins, sketchbooks, prints, comics, stickers, and more are for sale.
All the Queer Artists at South Street Art Mart
Naturally, Krecicki and Wiegand have a soft spot for the artists they feature in their shop. For Pride, their website is dedicated to their queer artists, including Ro Maurer Crafts (resin home items), Sulk Crew (pins and prints), Oba Jackson (prints), Zo Perron (leather items and prints), and many more.
"We changed it for Pride to make it super simple for folks to shop with all of the queer artists we have on our shop," Krecicki says. "We definitely wanted people to feel a little more connected with the artists."
Visit at 530 S. 4th St. in Philadelphia.