The Ultimate Self-Care Starter Kit
Emily Carpenter/Thrillist
Emily Carpenter/Thrillist
We independently source all of the awesome products and experiences that we feature on Thrillist. If you buy or book from the links on our site, we may receive an affiliate commission — which in turn supports our work.
Normally, choosing to stay in is a good way to restore tranquility and de-stress after a trying week, but the fact that most of us are now being encouraged to remain isolated at home indefinitely has itself become a major stressor. And while wearing pajama pants all day or FaceTiming your entire contact list may make you feel a bit calmer about our current circumstances, it's more important than ever to build a solid self-care routine into daily life -- as best you can -- while hunkered down at home for the foreseeable future.

Of course, self care means something different to everyone, but if you're eagerly seeking some good practices and products to help you take care of your emotional and physical well being right now, we're here to help. We tapped a number of wellness experts including nutritionists, holistic health pros, spa managers, and more, who offered lots of thoughtful recommendations on how to remain as peaceful and centered as possible during these uncertain times.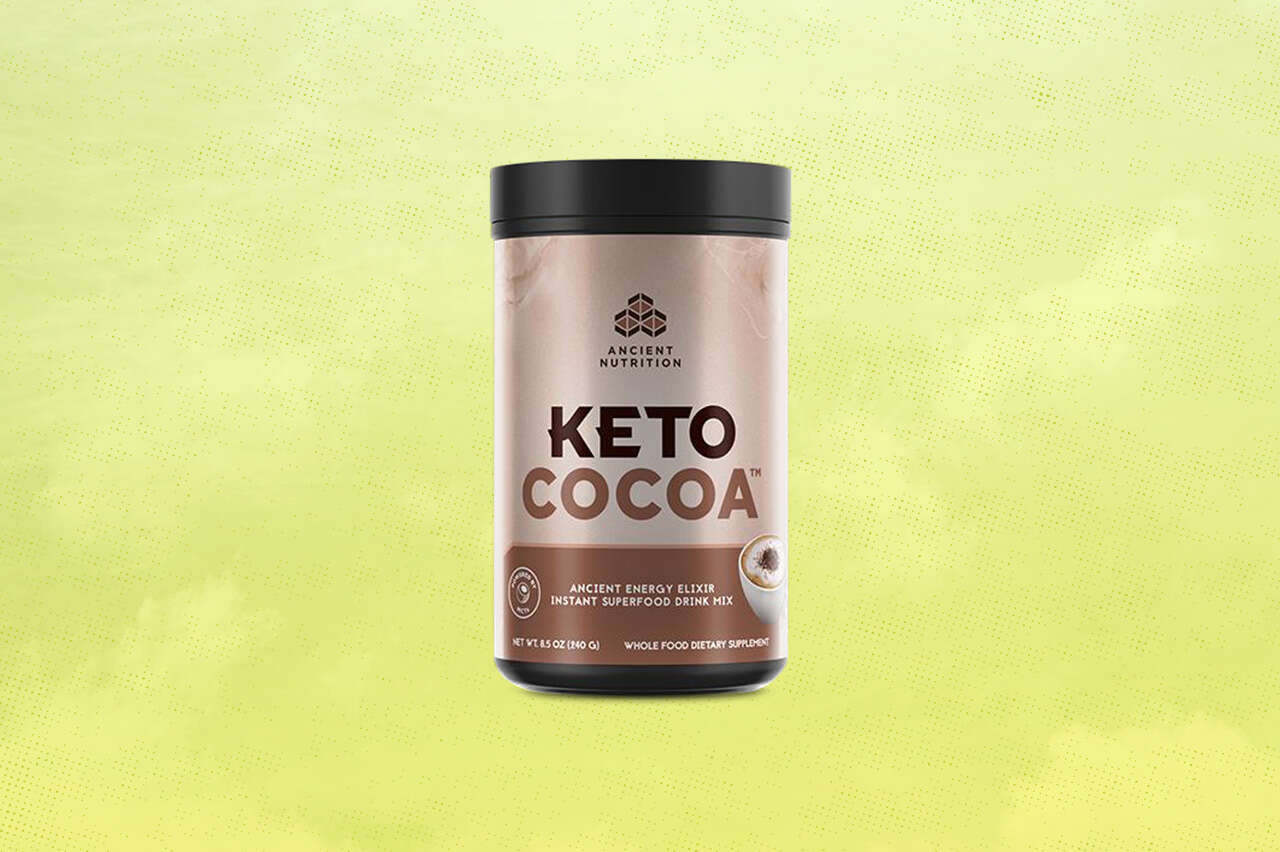 Nutrition and supplements can work wonders
Though mindfulness can help you find some peace and calm in the midst of a stressful stretch, one of the easiest ways to stay feeling healthy is by paying extra attention to what you're putting in your body, and introducing some supplemental help. A balanced diet goes a long way, but wellness expert Jaya Jaya Myra also advocates consuming matcha green tea and cacao on a regular as a low-lift routine to keep your mind and body strong.
"One of my favorites is the Keto Cocoa or Keto Matcha Blends from Ancient Nutrition. They both have adaptogenic herbs and superfoods that combat stress and bolster immunity, and both also promote mental clarity and concentration. [Matcha] teas also have enzyme-inhibiting and receptor blocking properties, and catechins that have been shown to fight the flu and respiratory [illness]."
There are also lots of helpful (and affordable) tinctures and formulas that can be easily added to food and drinks you already consume. For Erin Stewart, spa director at the Four Seasons Hotel St. Louis, adding these vanilla Tranquility drops to glasses of warm or chilled water throughout the day is her go-to recommendation. "The blend contains chamomile, passion flower and magnesium -- all natural products with a great taste," she said. "[The] natural stress relieving ingredients bring calmness and balance throughout the day and evening."

Amanda Steinberg, a registered dietician who sits on the board of the California Academy of Nutrition and Dietetics, encourages stocking up on products like Manuka honey (which has natural antibacterial qualities and is great for DIY face masks), elderberry crystals (which have immune-boosting properties and 60% of the recommended daily amount of vitamin C), and this "Sleep Essence" formula from the brand Flora that's designed to induce and achieve more restful sleep.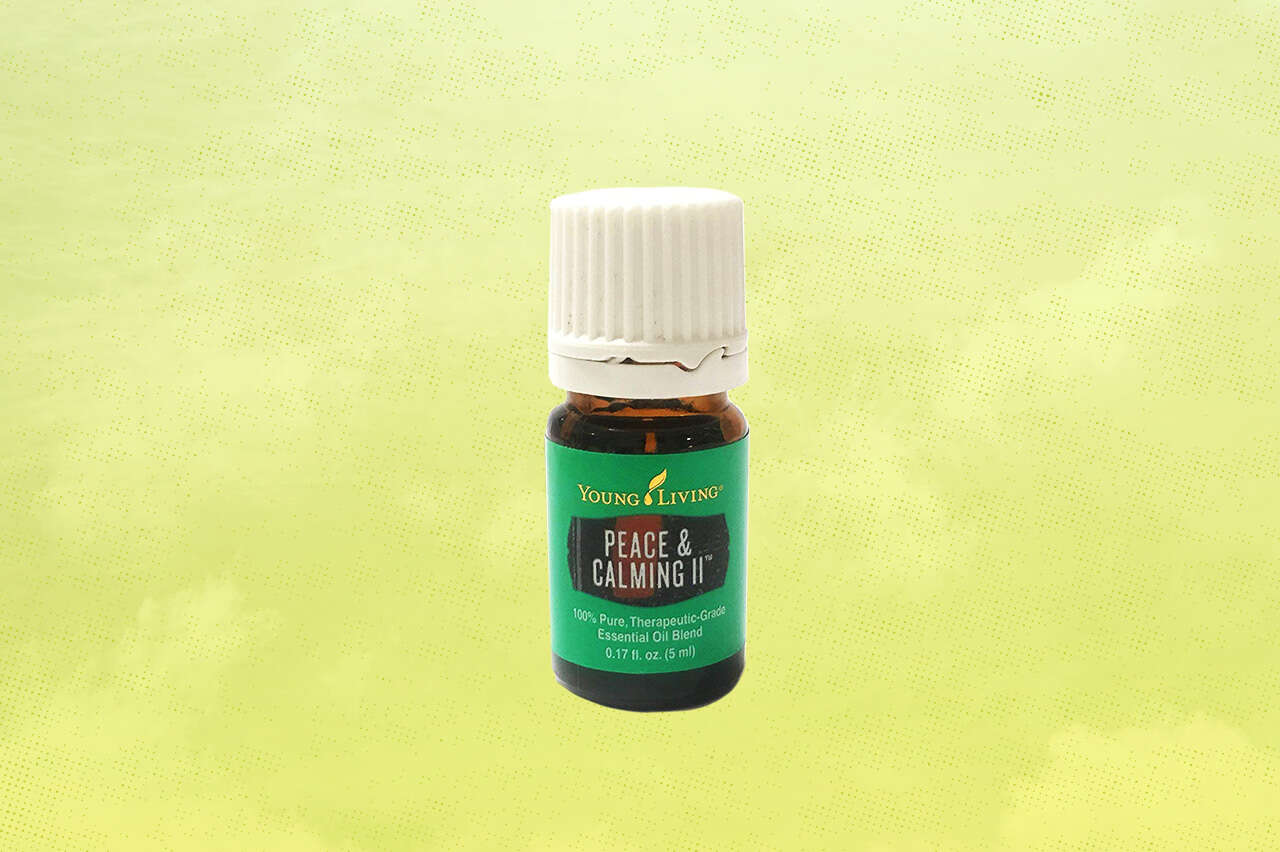 Essential oils offer serious calming power
Memories associated with distinct smells are some of the strongest ones we as humans have, so it stands to reason that particular scents can have a powerful effect in helping us relax and de-stress. Essential oils -- concentrated plant extracts that retain the natural smell of their source -- are frequently used in aromatherapy treatments, and many experts we spoke to insist they can help promote everything from mindfulness to calmness, and even help maintain focus.

While you can apply essential oils to your wrists or temples, the best way to get the most out of them is to add a few drops to a simple diffuser and let them waft through your space. Cristin Smith, founder and spiritual director at the holistic health club Saffron & Sage in San Diego, recommends lavender essential oil to help de-stress and promote sleep, and also encourages people to use eucalyptus essential oil, which she says "opens up our air pathways and supports the lungs, releasing grief and stagnation." Milana Perepyolkina, the author of two popular wellness books, prefers to use one or two specific oils from the brand Young Living when she needs to relax: Stress Away and Peace and Calming. "I just put several drops in my essential oil diffuser or put it on my palms, rub them together and cup my nose," she said.

Erica Ingraham, a Washington, D.C.-based registered dietician nutritionist and yoga teacher, is a big fan of the roll-on essential oils from the brand Saje. "I roll it on my wrist as a way to self-soothe during moments of stress and anxiety. I also recommend them to my nutrition clients who are looking to start a mindfulness practice. I recommend [they] engage in mindfulness activities that help them engage their senses, as it helps them become more aware of their body's natural cues such as hunger and fullness," she said.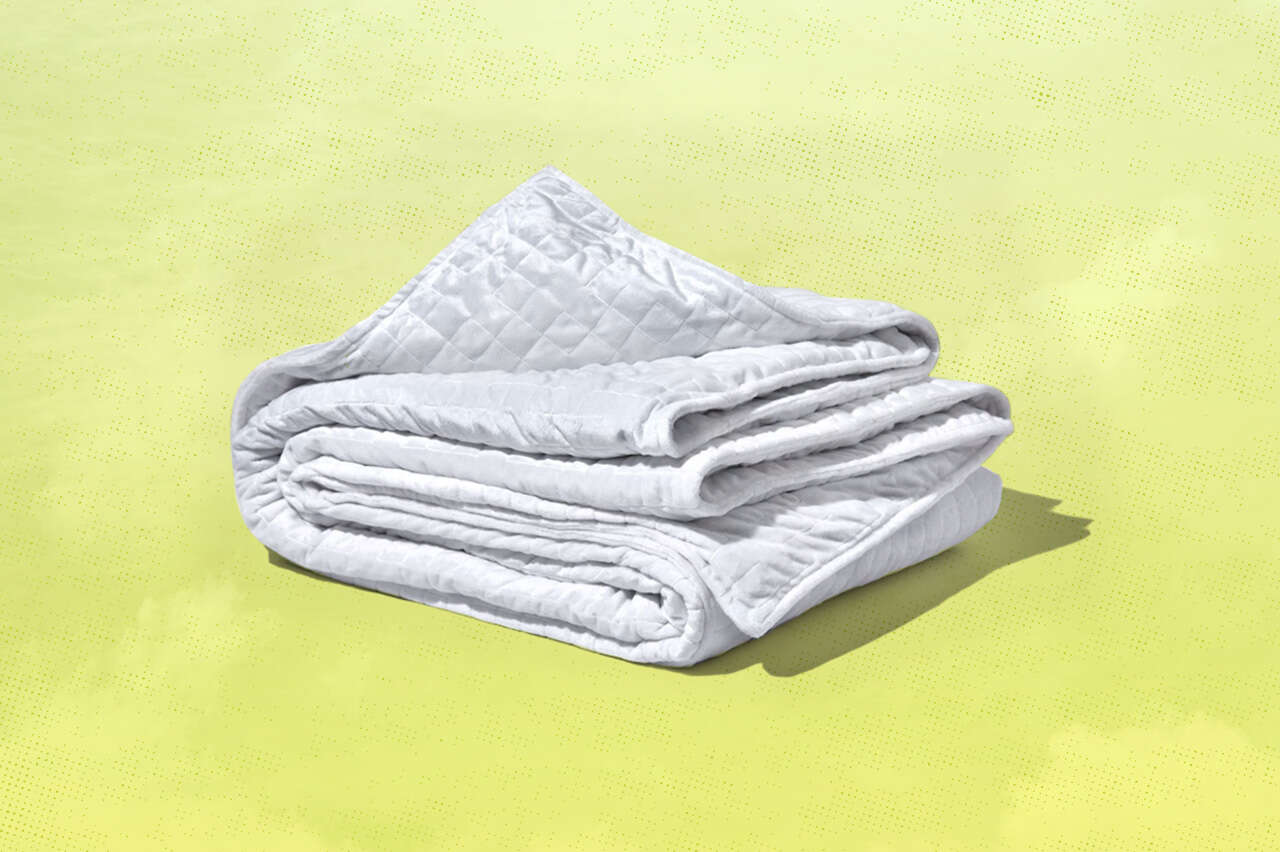 Remember to stay cozy and comfortable
Though donning a brand new extra-cozy sweatsuit can do wonders to keep you feeling pretty chill, it's safe to say everyone could probably use a nice long hug right now. And while that's a big no-no at the moment on account of the importance of social distancing, you can at least mimic the feeling of being hugged with a weighted blanket.

Joy Rains, wellness expert and host of the podcast Mindful 180, considers her weighted blanket her favorite self-care tool (besides a morning meditation routine). "When I sleep with it covering me, I feel as I've being hugged and comforted all night long. I imagine it's how an infant might feel when they're wrapped in a receiving blanket," she said. Gravity Blankets makes some of the best (they're essentially quilted comforters with noiseless, odorless glass beads equally distributed in each compartment), and it's recommended that you get one that's roughly 10% your body weight.
Another one of our favorite ways to get a quick dose of full-body stress relief is by using one of these spider-like scalp massagers. They look absurd, sure, but keep one at your desk or in your bedroom and set a reminder to use it throughout the day for a few minutes.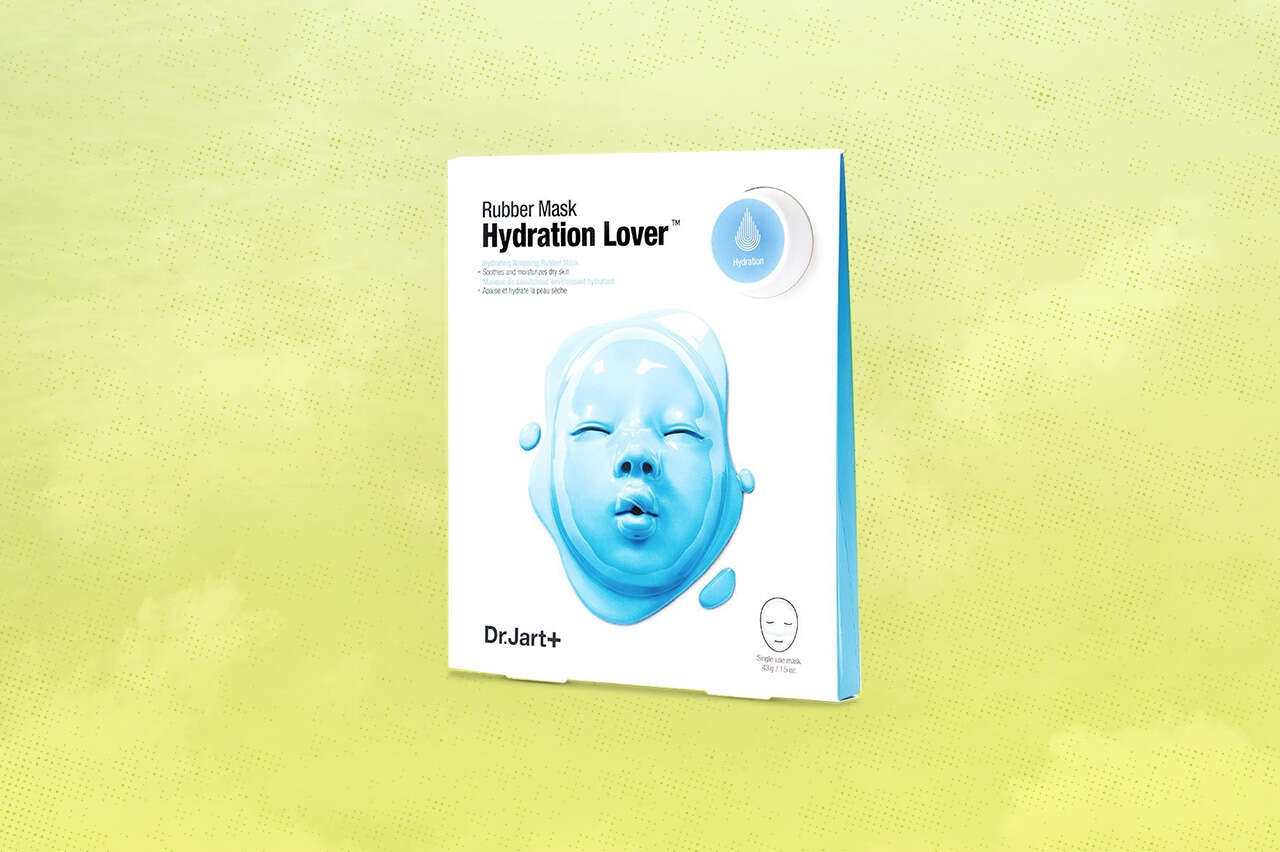 Don't neglect your skin
Stress and anxiety can do a number on our skin, provoking everything from subtle irritation to full-on breakouts, which is why maintaining a healthy skincare regimen is an exceptionally wise move at the moment. This means moisturizing with regularity and indulging in soothing, hydrating treatments like sheet face masks. One of our personal favorites (and one of the most popular on the market) is the $12 Hydration Lover Rubber Mask from Dr. Jart. Each mask comes with a highly concentrated super-moisturizing serum that you massage into your face and then cover with the mask (which is made from algae) and let sit for 15-20 minutes. Beyond leaving your skin feeling supple and refreshed, forcing yourself to rest with the mask on for that long is a calming ritual in and of itself. And if you're trying to look and feel even fresher, we're also big fans of this 28-pack of Diamond Brightening Hydro Gel eye patches, which seriously moisturize and de-puff your under-eyes to keep you looking well-rested and radiant.
If possible, you should also try to soak in the bath a few times per week, and use a soothing and aromatic scrub like this lavender herbal calming salt scrub from Soothing Touch. It's the scrub of choice for Philadelphia-based meditation teacher Janessa Jackson, who loves it. "Body scrubs are great for helping you get back to being present in your body. With stress, worry, and anxiety, our thoughts are running the show, but when we come back to being in our body we are more present and can feel more in control."
For those who prefer to go the bath bomb route, we've found this effervescent one from the brand Prima to be incredibly calming and soothing. It's made with epsom salt which helps promote relaxation and recovery and meadowfoam seed oil to keep your skin hydrated. Plus, it's infused with 25 milligrams of hemp extract, which means it's also flowing with naturally occurring CBD.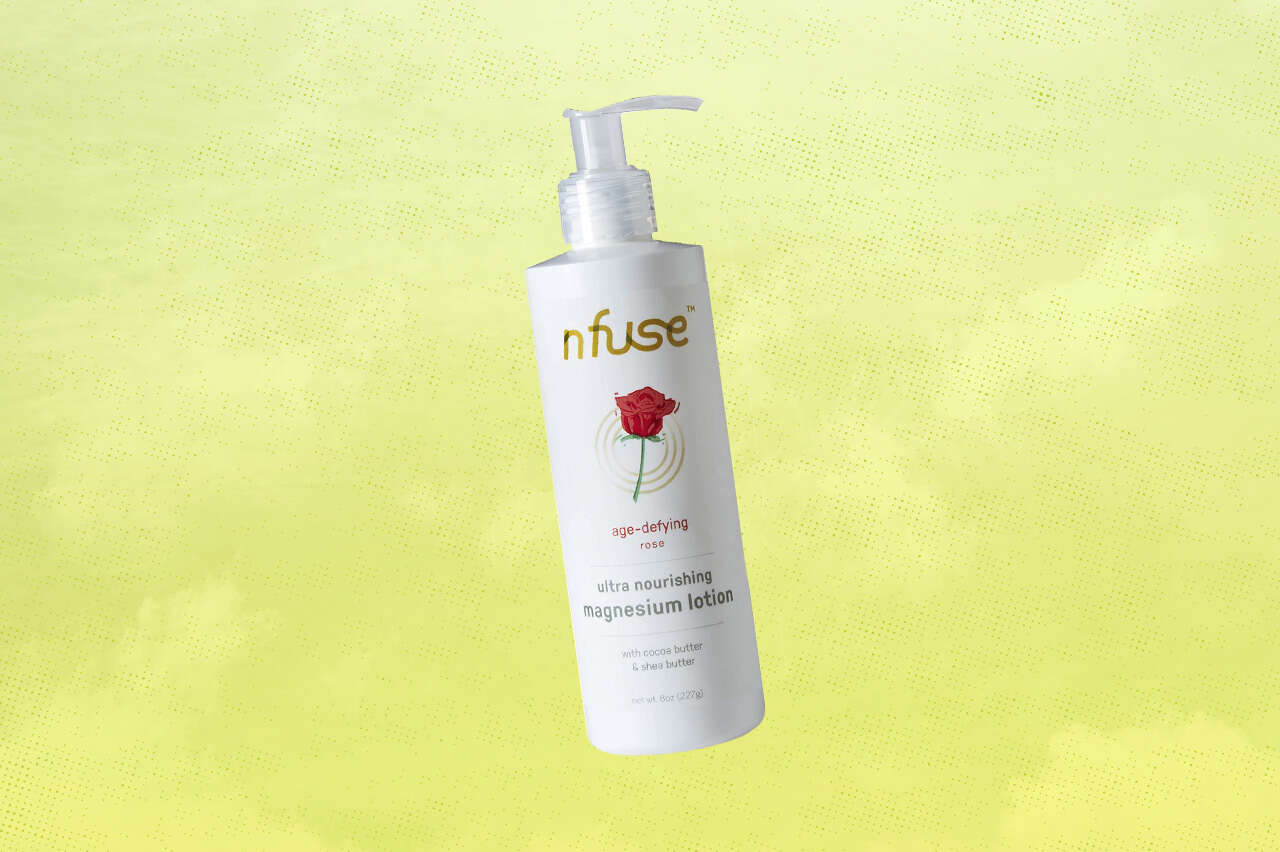 According to Tiffany Stuart, a certified holistic health coach and lifestyle wellness expert, it's a good idea to make sure your skincare routine also involves magnesium -- something you can easily do with lotions.

"Whenever I'm dealing with a particularly stressful situation which could be temporary or long lasting, I try to make sure I'm hitting my recommended daily allowance of magnesium. Magnesium helps the muscles relax, ease stress levels, and even help with sleep," she said. Her favorite lotion? This $15 8-ounce bottle from Nfuse.
All things considered, in this exceedingly uncertain and strange moment, it's important for us all to try and preserve some semblance of normalcy and healthfulness, whether that means elevating your WFH setup, integrating some sort of home fitness routine, or simply taking the time to really focus on your self-care regimen with the items mentioned above. It's the best thing we can do to keep our bodies and minds strong, and come out of this whole thing feeing as hopeful and confident about the future as possible.
Want to know more about our favorite products and services, and get great deals on cool stuff? Sign up for the weekly Thrillist DealMail.