What You Need to Host the Ultimate Super Bowl Viewing Party
From sound setups and seating to merch and drink accessories, here are the must-haves for watching the big game this year—all available on Amazon.
We independently source all of the awesome products and experiences that we feature on Thrillist. If you buy or book from the links on our site, we may receive an affiliate commission — which in turn supports our work.
Well, the stage has been set. On February 13, it's Bengals v. Rams in a battle of underdogs that seeks to answer more than a few questions: Can Matthew Stafford take the leap after 12 long years in Detroit? Will Joe Burrow be officially sworn into the Pantheon of Joes? Is the state of Ohio capable of ultimate success in the NFL?
If these questions mean nothing to you, it's okay. Maybe you're here for the commercials, the pomp, the unrelenting American-ness of it all, or the loaded halftime show featuring not one but five musical legends in Eminem, Mary J., Kendrick, Snoop and Dre. Maybe you're just thrilled that you get to watch the rare championship game that does not involve Tom Brady (though this New England native, decidedly, is not).
Whatever it is, the beauty of the Super Bowl is that it often has very little to do with football. Even if you can't be bothered to pay attention to the game itself, you can enjoy the company, the energy, and the always appreciated excuse to drink on a Sunday.
While each Super Bowl Bash belongs to itself, there are certain common characteristics that usually pop up in successful ones. The first, of course, is the presence of more food and drink than your number of guests can manage to consume. The goal here is to encourage everyone in attendance to clamor for a declaration of Super Bowl Monday as a national holiday.
But to make your party really shine, we checked out some of the coolest products to add to your party arsenal. Everything here is available on Amazon, so you have plenty of time to stock up before game day.
Amazon
To start, you want to make sure that your sound system is up to par. If you're still relying on your TV's built-in speakers, it's unlikely that the game will command much attention over the chatter of your party. With this affordable and effective sound bar, you can make sure that all of the misguided commentator analysis and every corny commercial reaches the whole room.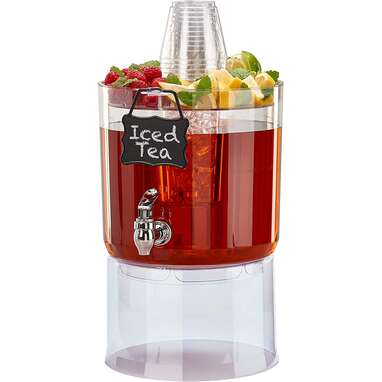 Amazon
Whether you're whipping up some Cincinatti Sangria or your famous Rams Rum Punch, you can easily share it with your whole party with this 1.75 gallon dispenser.

From there, it's as easy as (Joe) Mix(on)ing a drink, pouring it into your (Cooper) Kupp and finding something to (Ja'Marr) Chase it with. Sorry, everyone.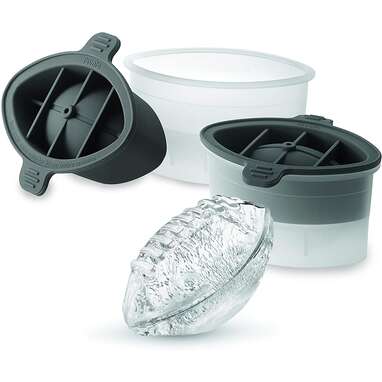 Amazon
Hosting a great party is all about attention to the little details. With these football-shaped ice molds, all of your guests will know that you mean business. Each set comes with two molds, so your best bet is to pre-freeze a bunch ahead of time. Perfect for old fashioneds or iced teas, this is a novelty that's sure to impress.
Amazon
For the dedicated Super Bowl watcher, getting up to go to the fridge can be a serious risk. Rather than enabling your most engaged guests to enlist their own personal drink runners, you can help them out with a beverage tub right next to the couch. This Twine tub is spacious and stylish, and should come in handy for all future non-Super Bowl soirees, too.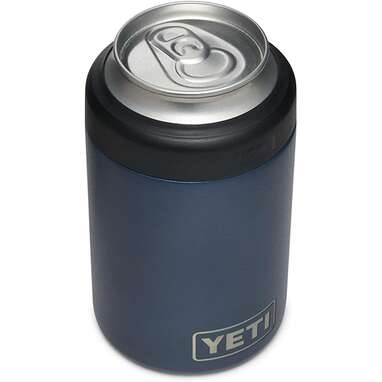 Amazon
As host, you'll probably stay pretty busy. Between cooking and chatting, it'll be easy to neglect your drink. Rather than letting it get warm on the counter, you can count on this insulated Yeti koozie. It'll fit any standard can, and you can choose from 12 different colors.
Amazon
Even if you're just hopping on a bandwagon, you can do it in style with one of these official team hoodies. They're comfy, unisex, and the perfect way to capture your support of the winning team in photos for posterity (just don't choose wrong).

Also, if you'd rather stand in solidarity with your team that didn't make it, you can opt for official apparel from any of the other 29 teams.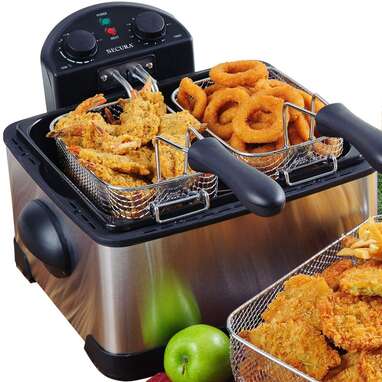 Amazon
If there's one perfect day of the year to call a cheat day, it's Super Bowl Sunday. With this electric deep fryer, you can churn out onion rings, fried pickles, chicken fingers, and more. It's fairly foolproof to use, and the removable oil tray makes for easy clean up.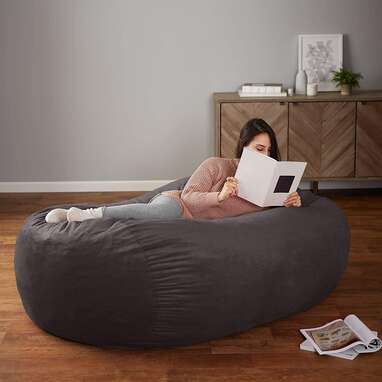 Amazon
Seating is almost always an issue with bigger parties, and while folding chairs are fine, you'll make at least a couple of your guests extremely happy with this massive Amazon Basics memory foam bean bag chair. It isn't cheap, but it'll also double as the perfect place to curl up the next morning while you're putting off cleaning your home.
Chad Rafferty is a Thrillist contributor.