10 Women-Owned Kitchen Brands You Need to Know About
Stock up on beautifully useful items—from tabletop accessories to cookware—from these female-founded businesses.
We independently source all of the awesome products and experiences that we feature on Thrillist. If you buy or book from the links on our site, we may receive an affiliate commission — which in turn supports our work.
Women founders rarely get the credit they deserve, especially when it comes to the food and kitchen goods industry. Yet, in just the past four years, the number of startups with at least one female founding member grew by approximately six percent, from 22 percent in 2017 to 28 percent in 2020. But female-founded and female-led startups still only make up a fraction of startups worldwide. That's why we're particularly excited to seize any opportunity to highlight women-owned brands and their innovations across different industries.
To celebrate Women's History Month, we've rounded up some of our favorite female-led kitchen brands worth supporting and celebrating this month, and every month. From tools that will help you elevate your culinary skills and hosting moments, to sustainable kitchen solutions to help you lead a more eco-conscious life, learn more about these standout brands and their founders below.
S'well
Sarah Krauss founded S'well in 2010 with a mission to convince the world to stop using single-use plastic. She started with the brand's now-iconic 17-ounce bottle, which perfectly combined style with functionality, keeping water cold for 36 hours and hot for 18. Now the brand's offerings have expanded to barware, food containers, and other accessories featuring its signature colors, prints, patterns, and textures. The majority of its items serve a similar purpose—keeping your meals and beverages hot or cold for longer—and provide people with a stylish alternative to plastic containers. The brand's latest addition is its salad set, which includes a salad bowl, water bottle, bottle handle, and cutlery set, all thoughtfully designed for at-home meal prep and on-the-go eating.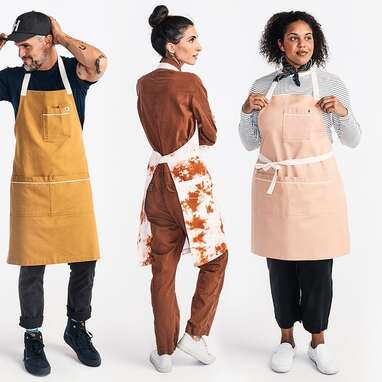 Hedley & Bennett
Loved by homecooks and celebrity chefs alike, Hedley & Bennett is the brand making high quality, handcrafted aprons fashioned from durable materials designed for every type of cook. Ellen Bennett started the brand in 2012 while working as a line cook at some of the best restaurants in Los Angeles after noticing that none of the aprons she was wearing could stand up to the pressure of intense kitchen work, and fell apart quickly. She set out to create hard working and stylish aprons by meticulously sourcing the right fabric and hardware for the job. She has now expanded her line to include work shirts, chef coats, kitchen shoes, socks, totes, knife bags, and even tiny aprons for the youngest aspiring chefs out there.
Material Kitchen
Material's co-founder Eunice Byun didn't come from a culinary background, but she was inspired enough by her own experiences cooking in her tiny kitchen to create a versatile and multi-functional brand for the home cook. She and her co-founder, David Nguyen, teamed up to meticulously craft an exceptionally curated collection of kitchen essentials that married design and function. The line now includes a variety of products—from cookware to tabletop accessories—that not only look incredible but also perform beautifully. Also, every product is designed in-house using thoughtfully sourced materials like recycled plastic and ​​sustainably grown and harvested wood from the U.S.
Brooks and Bridges
Brooks and Bridges is a small Black women-owned business based in Maryland that's focused on producing custom luxury tableware. Nathalie Brooks creates fine bone china and elegant utensils inspired by special moments, and all of her pieces are handmade—intended to charm with unique elements and natural imperfections. The latest addition to her collection are serving utensils: six pieces made of 18/10 gold stainless steel including a lasagna server, serving fork, two serving spoons, bread knife, and salad server.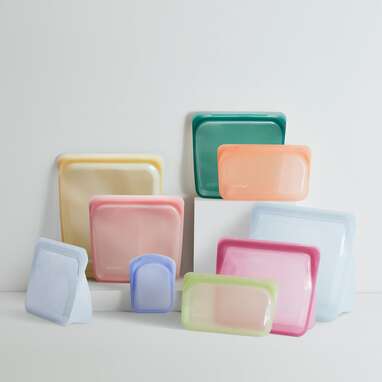 Stasher
Zip-top plastic bags are very useful and practical, but also incredibly wasteful. Enter Stasher, a brand creating reusable, resealable silicone storage bags that can help you replace single-use plastic in the kitchen and beyond. Its founder, Kat Nouri, was horrified to realize how much single-use plastic she was using when packing her kids' school lunches, so she came up with a creative solution using the same BPA-free, food-grade silicone she was already using in her home accessories brand Modern Twist. The beautifully designed bags have since become incredibly popular and are now available in different colors and sizes for a variety of uses and needs. They're ideal for packing snacks on-the-go, freezing leftovers, and even sous-vide cooking.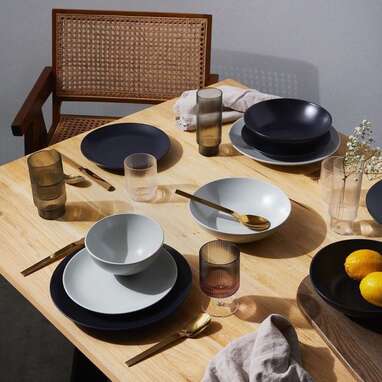 Year & Day
Kathryn Duryea created Year & Day after she couldn't find any quality, affordable tableware options for her home that weren't from IKEA. Everything was either expensive or outdated, and suited a lifestyle she couldn't relate to. She began taking glaze-making classes and researching the ceramics, flatware, and glass industries, ultimately turning her vision into a reality with a curated collection of semi-matte ceramic dishes and sturdy flatware and glassware. All products are designed for modern life, featuring minimal and elegant silhouettes that look as great on your open shelving as they do on your tablescapes. You can shop individual products or create a complete set on its site.
Our Place
The brand behind the Instagram famous pan was founded by Shiza Shahid, who also co-founded the nonprofit Malala Fund. Her mission was to keep things simple and tidy in the kitchen, which prompted her to create the brand's flagship product: the Always Pan. Living in a small New York City apartment and hosting friends for dinner, she needed one single piece of cookware that could ultimately replace the need of different pots and pans and save space in a tiny kitchen. Our Place also offers a very well curated selection of everything you need to host dinner parties, including sets of plates and bowls, cups, utensils, knives, and their latest addition: the Perfect Pot.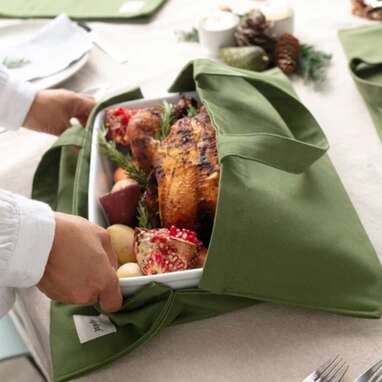 Aplat
Shujan Bertrand always had an interest in building things centered around wellness and sustainability, but a bouquet of flowers wrapped with cellophane finally pushed her to create Aplat. It all started with the Jardin Tote, a reusable canvas bag designed specifically to carry garden stems and herbs. Then she created a complete collection of other items, made from 100% organic cotton canvas, to store and carry food around. Our favorite product has to be the brilliant Plat Casserole Tote, designed for transporting your homemade culinary creations with ease to any gathering.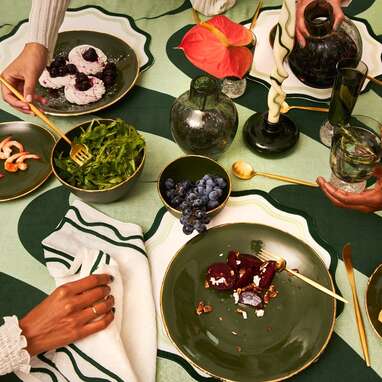 Misette
Inspired by the special memories of sitting down together for a meal and their love for hosting, sisters and co-founders of Misette (pronounced "my set") created an artistic dinnerware and decor brand to elevate everyday life. When the pandemic hit, their production jobs changed and the sisters were motivated to bring the curation and care of big-scale events into everyone's homes through a collection of elegant and fun designs. Misette's pieces are made by skilled producers in Portugal, India, Italy, France, and the United States, using hand-made techniques, natural materials, and quality craftsmanship to last you a lifetime. They offer everything you need to put together a modern tablescape, including dinnerware, drinkware, flatware, linens, and more. You can shop their pieces in themed bundles or mix and match to create your ideal tablescape.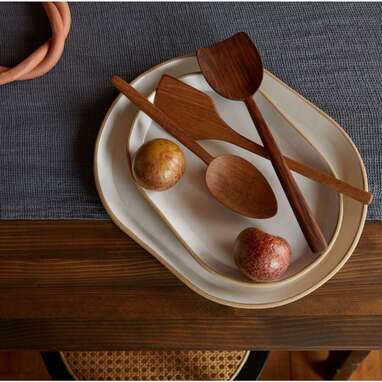 Parachute
You probably know Parachute for its incredible bedding and bath essentials, but it also produces a great collection of dining accessories designed for everyday meals or special occasions. Founder and CEO Ariel Kaye is committed to providing her customers with premium, accessible essentials that make your space feel like home. That attention is also reflected in Parachute's dining collection, where you can find table linens, kitchen accessories (pot holders, smock aprons, etc.), dinnerware (wine glasses, cups, serving accessories, etc.), and tabletop decor (coasters, placemats, salt and pepper shakers, etc).