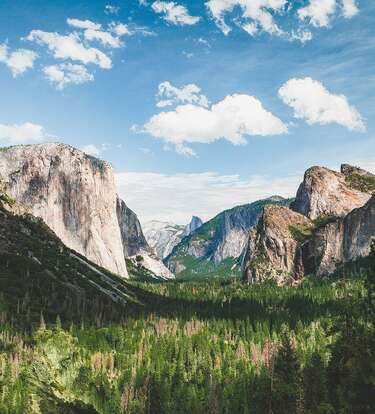 These Dad-Approved Retro Tees Rep Your Favorite National Parks, and They're on Sale
These iconic tees from Parks Project will definitely make you want to book a trip to Yosemite or Glacier ASAP.
Shout out to national parks in 2020! And—you know—in 2021 also. They really are the best.
National parks played a huge role in helping people get outdoors during an otherwise tumultuous year stuck inside. And for this, we can all collectively say thank you. Though many parks had to limit guests and shut down certain areas, many large areas remained open, allowing us to hike, picnic, walk, or just be outside in the sunshine.
If you'd like to show support, you've got some options. You can donate directly to them. You can volunteer your time. You can upgrade your wardrobe with retro fits from your favorite parks. However, for the latter, we've got you covered—literally and figuratively. Nordstrom is featuring a retro lineup of Parks Project graphic tees, hoodies, sweatpants, and more.
All the styles you see below are 40% off right now, but there's a lot more to be found over at Nordstrom, including new Parks Project collaborations with both Nat Geo and Sierra Club.