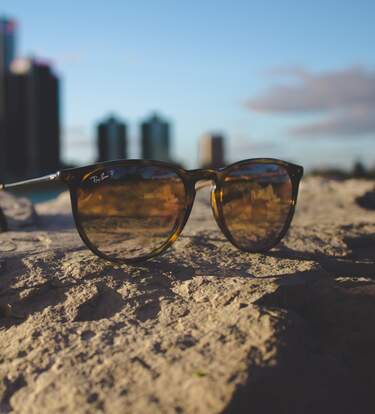 Get Ready for Summer With This Massive Ray-Ban Sale
You'll find some of Ray-Ban's best styles at over 70% off.
Let's talk about summer. I know it seems far away, but it'll be here quicker than you can play the Santana featuring Rob Thomas #1 smash hit "Smooth" on whosoever Spotify account you're using. A song that pairs excellently with road trips, beach days, and lazing about in the sun sipping on whatever brand of seltzer is the flavor of the week.
And for all of these activities, you'll need sunglasses. So why not make them good ones? Enter: this truly great sale on Ray-Bans, with some styles over 70% off. Check out some of our favorite deals below and then hit the full sale here.