Advertiser Content From
Must-Have Gear for Baseball Fans Who Spend a Lot of Time at Games
Head to the ballpark prepared for any and every scenario.
Advertiser Content From
Design: Rebecca Hoskins/Thrillist
Design: Rebecca Hoskins/Thrillist
The sun is shining, the baseball season is striding towards the playoffs, and the bats are glistening with the legal amount and distribution of pine tar. Yes, everything is perfect here at Your Favorite Team Stadium. Everything, that is, except for the one missing item you need in order to truly enjoy being here. What that item may be depends on what your personal spectating challenges, but it's a safe bet it's in the list below.
We've teamed up with Major League Baseball's Official Cerveza, Corona Extra, to create the ultimate guide to stadium-ready gear, beyond the basic sun protection and sealed water bottles you already thought to bring. Not everything in here is for everyone, but everyone will find something they need in here. You can head to the game prepared for any and every opportunity to keep yourself comfortable while traveling light.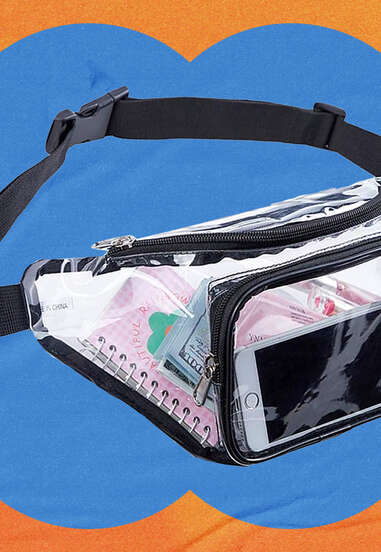 While once the epitome of "uncoolness," the fanny pack is back, and in a big way. Those heading to a concert, festival, or ballgame know that fanny packs are a convenient way to tote in everything you'll definitely need, plus a few things you won't want to be caught without. Go all-in on a clear design that can hold your phone, credit cards, and whatever else you need to get you through nine innings.
In fact, you won't have much choice in fanny packs at MLB stadiums. If you want to bring one in, it has to be clear for quick inspection. Not every venue permits these packs, so check your local baseball team's bag policy.
Not every seat has amazing views but with the right perspective, any seat can be the best seat in the house. Fortunately, you can make up the difference with these great little travel binoculars. They're lightweight, fit in just 18 cubic inches, and will give you an eightfold magnification of whatever's in your line of sight. With that kind of power, you'll practically be counting the beads of sweat on the batter's brow when he's strolling up to the plate.
With this stadium seat, you get a highly regarded cushion for your tush and back that weighs in at just one pound, straps in for secure sitting rather than sliding around, and meets every stadium requirement to bring in by one (or both!) of its convenient handles. Just like that you've upgraded to a cozy seat, and brought the best part of watching the game at home to the joy of being there.
If you're hanging out with friends in the lot before the game, we can't think of a better call than a couple of ice-cold cans of Corona Extra before you head into the stadium to catch the third inning. You don't have to stand in line to get one, and you can even bring your own limes if you want 'em. Plus, the crisp, clean, refreshing taste is light enough to pair well with concession-stand hot dogs.
On those still-air days, a game program serves as a pretty good fan, but maybe you want those hands free for eating chili dogs and sipping a Corona Extra. Thankfully, we live in an age of gadgets, and you can simply wear two fans around your neck. This USB-rechargeable personal cooling device can run from 3-9 hours depending on the fan speed, which is long enough to keep you from sweltering even on a midday August game in the bleachers.
Not every rainy game gets rained out, and sometimes a slippery ballgame is the most fun there is. But that doesn't mean you, the fan, should get soaked in solidarity. Nor should you be sweltering on a sunny day under a topcoat that doesn't breathe. And you definitely don't want to be Umbrella Guy. (While stadiums do allow you to bring umbrellas, the people behind you will hate you and your parasol for blocking the view.) The solution for those coin-toss weather days is to zip up this ultra-compact rain jacket. It weighs nothing, compresses into about the same size as your phone, and can hang from your belt loop so it's both impossible to leave behind yet unobtrusive in your pocket. You might just find yourself praying for rain, depending on how your team's doing.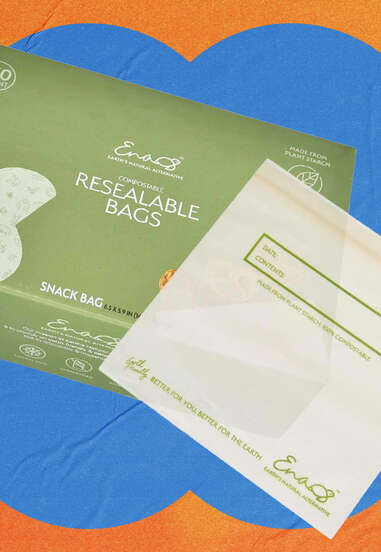 Though not every stadium lets you bring your own snacks, a lot of places consider them A-OK, given concerns like allergies and religious or moral diets. Some venues restrict certain foods, while others take issue with their packaging. (See this list for a compiled list of the yes, the no, and the iffy rules about outside food at every MLB stadium.) Hedge your bet with carefree containers. Compostable, resealable sandwich bags ensure no plastic gets dumped, while freeing you from custody of messy, bulky cases the rest of the game. You don't want to carefully pack a boxed lunch only to find out your food, and the vessel holding it, have to go in the trash. The bags are also semi-translucent to allow for quick inspection, if necessary. Whether or not your fancy meal makes it through security, these bags ensure a smaller footprint. Toss 'em, keep 'em…you win either way.
They might be called the boys of summer, but baseball players' season begins and ends with some mighty chilly spring and autumn nights. When you've got a group with you, huddle up under six and a half feet of fabric that will keep you warm and dry against wind and rain. At 5 pounds it's got some heft, but it's also very lightweight for what it is. And if the weather never turns sour, you can keep it in its carrying bag to use as a pillow or seat cushion.
Portable grill
Let's talk tailgating. The only reason football wears the crown on tailgate celebrations is that autumn is a nicer time than summer to helm a grill in an asphalt lot. But baseball, as noted above, spans two nice seasons and one rough one. It's a lot easier to set up a shade tent in summer, or shelter under a hatchback than it is to stay warm while Buffalo winter winds scrape the warmth from your bones.
Forego charcoal. Yes, some ballparks will let you use it, provided you can keep it isolated and not smoke out the stadium. Just don't. Go for control here. Gas grills are light, cheap, and completely predictable. This portable propane model is a smidge under 50 pounds, links up to liquid propane or propane gas, and comes in this beautiful green (or other, lesser colors).
If you don't want to haul around a propane tank, this electric grill is safe for any situation with no emissions or open flame. It's also the lightest in this list by far at roughly 8.5 pounds, and it cools off rapidly when it's time to head into the game.
How about lower, and slower? Sometimes the fun is just being there, and not everybody intends to enter the ballpark. If you're a parking lot pioneer devoted to the tailgate, take advantage of a baseball game's long length and serve up some seventh-inning barbecue via a pellet smoker. The electric feed delivers consistent smoke and low heat to create perfect barbecue. This portable pellet grill puts wood-fired flavor in a more wieldy package, but if you want to increase your cooking capacity for a bigger crowd, there's also a larger model.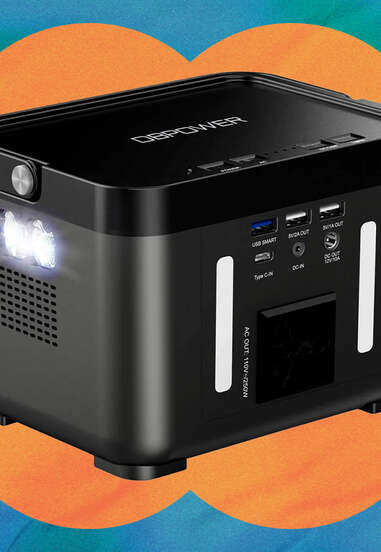 If you don't have one of those pickup trucks that functions as a field office, you need a means of running and charging your gadgets that your car's console can't provide. Or maybe you just don't want to run down your auto battery. For all of those folks, this nifty little power station offers every type of power connection you could want. Yep, you can charge it from your car's battery and have power at both ends of the vehicle…but you can also get a DC input for a solar panel and recharge this thing from the almighty sun until you need it. Just keep it dry. This bank's not waterproof, but at a much lower price than comparable options, it's a steal, and you weren't going to run your electric grill in the rain anyway.
A top-notch cooler is a worthy investment. It's going to outlive you, so spend extra and buy a high-grade one; the price difference will average out to nothing. It'll save you hundreds of meals' worth of worry over whether the burgers are going to keep cool enough for safe eating while you sip a beer with your buddies. This is especially true if you intend to tailgate, far from a fridge. This 65-quart one can keep a bear out (though not a Cubs fan), boasts three inches of insulation, and can hold 39 bottles of ice-cold Corona Extra. It's also great for camping, as per bear resistance.
You bought this great cooler, but all that top space is unused. Or worse: your snacks are frosting up against the ice, maybe even getting soggy as they sink to the bottom of the cooler. What's good for frosty beer bottles is no fun for food. Time to accessorize. This cooler basket holds your lunch in the cool but dry zone rather than keeping it on the rocks. Depending on what you've packed — say, 39 bottles of Corona Extra —that cooler might not have the free depth to accommodate a basket, though. But you're still hungry! That's why there's also a cooler pocket to keep lunch meats flush to the lid and use the full footprint.