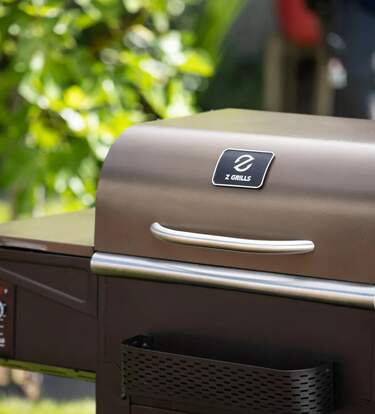 These 5-Star Wood Pellet Grills Are on Sale at a Great Price
It's never too early to think about a cookout.
February may seem like an odd time to buy a new grill, but I can assure you it's not. Think about it. You have to factor in shipping, assembly, test runs so that when your friends finally do come over you can cook more than burgers and hotdogs. Z Grills—the makers of some of the best pellet grills money can buy—know this, and as such have a couple of sales happening right now.
The first is the Love on Fire Valentine's Sale, where you can save up to 20% off a selection of nine pellet grills (including new models). The second is the Presidents' Day Sale, where you save up to 18% on top-selling models and receive a $10 gift card or two rolls of smoker gasket seal ($30 value) and a 12-inch cleaning brush (depending on which model you choose).
Why try a pellet grill? Flavor, versatility, and consistency. With wood pellets, you can choose which kind of wood to use—oak, mesquite, pecan, cherry, etc.—which means you can experiment with flavors. Pellet grills also allow you to grill, smoke, BBQ, bake, roast, braise, and sear. And finally, you'll get consistent temperatures every time as these grills have digital thermometers built into them. Here are some of the best deals we're seeing.
We independently source all of the awesome products and experiences that we feature on Thrillist. If you buy or book from the links on our site, we may receive an affiliate commission — which in turn supports our work.