Thrillist doesn't lose our cool every time something new and "hip" comes along. We had an uncle who did, but we haven't heard from him since 1983, when he liquidated his 401k to buy a Delorean, a bale of nose candy and sixty pairs of skintight Jordache Jeans

Not to say we don't value fresh and novel establishments, but we think it's just as important to sift through the classics and determine which are still phenomenal, and which have grown as irrelevant as Corey Feldman's business manager. Ranking near the top of the survivors is longtime SoHo favorite, Raoul's.

Raoul's still offers just about the best meal you'll ever eat in a tee shirt and jeans. Their Steak au Poivre might be the finest in Manhattan, and the Duck Cooked Two Ways is as good as it is bizarrely suggestive. Service is attentive, with none of the "Perhaps Sir would be happier slurping ketchup packets at Roller Roaster?" attitude you get at formal restaurants offering similar fare

Raoul's is equally suited for dates or group celebrations (but probably not "group celebrations.") The front of the restaurant is a classic, high-ceilinged bistro that features a long, wooden bar frequented by the sort of solid citizens who prefer their refills closer at hand*. In back, there's a 30-seat garden room, covered by a glass ceiling. Outlying the garden is a small section of choice open-air tables. If the weather's good, we suggest you make every effort to secure them, lest your meal be tainted by a furious envy you haven't suffered since your best friend's parents unwittingly subscribed to The Spice Channel.

All this timeless magnificence does come at a price, but at least you'll be compromising your financial security on guaranteed satisfaction - because there's nothing worse than dropping $150 on a restaurant that'll be here and gone faster than monogrammed, ass-hugging, designer denim pants.

*During Raoul's 80s heyday, these younger patrons included wonderboy authors Jay McInerney and Bret Easton Ellis. McInerney later fell out of critical favor; Ellis was banned after threatening to "go psycho, American-style" on a disrespectful busboy.
Recommended Video
Garlic Bread Meatball Bombs Are a Bite-Sized Italian Meal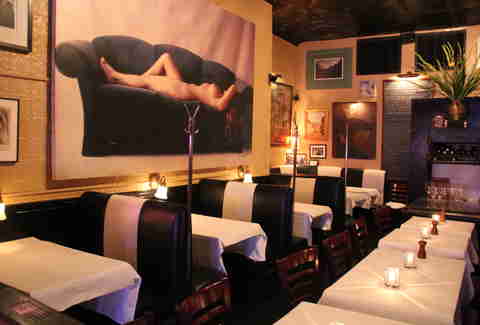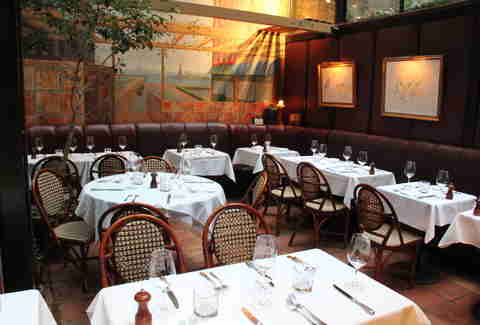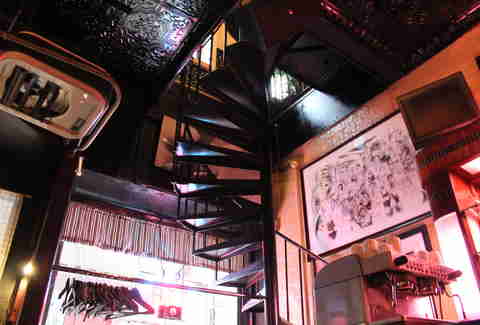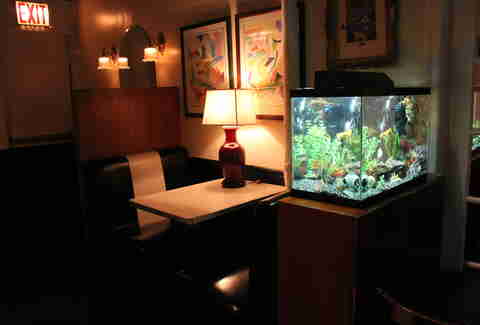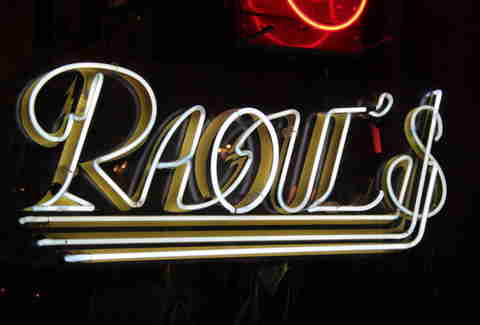 Previous Venue
Next Venue
Venue Description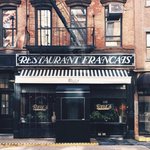 1. Raoul's
180 Prince Street, New York, NY 10012
If you'd never been to an old school-style steakhouse before you stepped into Raoul's, you'd know -- from the moment you crossed the threshold from Prince St. to the bistro's bohemian, time capsule of an interior -- that this is what it's supposed to feel like. This is what it's supposed to look like, sound like, and taste like. This is the real, live version of that place in your parents' favorite movies. From front dining room to bar to covered atrium behind the kitchen, a night at Raoul's, no matter where you sit, is an experience in French dining from decades past and as it was meant to be. It's a New York institution that has remained unchanged since the 70s, because Raoul's is perfect just the way it is… especially that steak au poivre.