America's all about making perfect things even more perfect -- like when Doritos went from nacho cheese to nacho cheesier, and smut went from free to steal from your dad, to just plain free. Extending the superlative, Franklin Cafe in Southie. Franklin's taken their foolproof South End upscale comfort food formula over the highway and into the sleek Allele Lofts, keeping the late night full menu ('til 1:30am) and affordable price points (no entree over a Jackson), but adding enough novel tweaks that you could feel almost cheated if you dine at the original. To bolster the menu, the Southie location's chef has added new items (grilled prime sirloin with celery root tater tots, short ribs with salsify puree and bing cherries, poached salmon over lobster & butternut squash risotto, etc) to go along with Franklin classics (garlic grilled basil pesto calamari/baby white beans/citron blanc); there's also a unique-to-this-location raw bar serving oysters, cocktail shrimp, and littlenecks, all in a town famous for burly Irish dudes without them. Drinkwise, they've augmented Boston's best wine policy (no matter the bottle, it's only $12 over wholesale) with three handpicked beers on tap: Sierra Nevada, O'Hara's Irish Stout, and Chimay, which at 9% ABV is like adding a Budweiser to a Budweiser. The new Franklin plans on adding brunch this weekend, and will offer outdoor seating as soon as the weather turns -- a perfect setting that would be even more perfecter if we weren't staring down the barrel of six months of bleak-ass winter.
Recommended Video
Go Camping in the Comfort of Your Own Home With S'mores Dip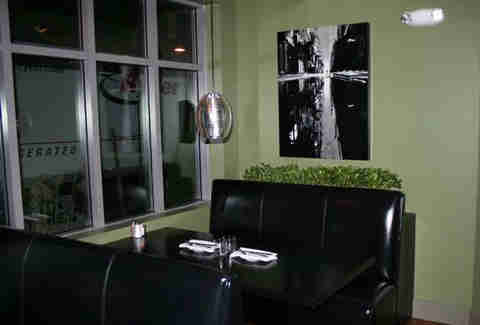 Previous Venue
Next Venue
Venue Description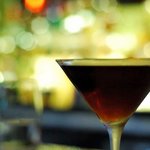 1. Franklin Cafe
278 Shawmut Ave, Boston, MA 02118
Go to Franklin Cafe to enjoy a beer or craft cocktail from their extensive list, stop by for a pre-theater dinner, or even show up late night (the kitchen's open until 130a). Just make sure you go, unless you feel like missing out on the likes of smoked mussels, braised short rib, and steak frites.