The 6 Best Barrel Aged Gins You Should Drink Right Now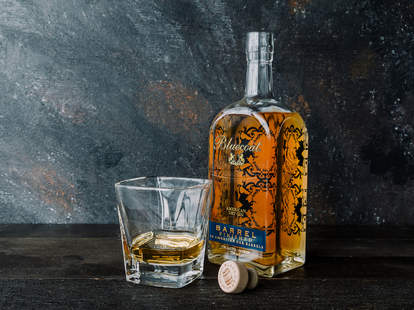 Courtesy of Philadelphia Distilling
Aged gin has been around nearly as long as gin itself. Transporting the botanical spirit to all corners of the world required traders to store the gin in barrels, accidentally aging the spirit (which turned out to taste pretty good) in the process. While some aged gins do taste wonderfully of oak, others take subtler character from their time resting in wood and develop deeper, vibrant undertones and mouthfeels. Here are the six best aged gins you should be drinking now.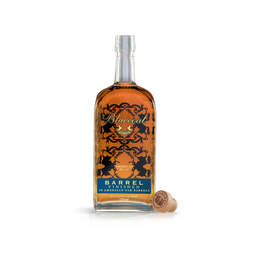 Courtesy of Philadelphia Distilling
Philadelphia Distilling has been showing Pennsylvanians how to make great craft booze since 2005 when it became the first distillery in the state since Prohibition. During those years, they  perfected an industry standard in Bluecoat Gin, a booze so good it became the official drink of the DNC when they came to town in 2016, as well as an aged version, which takes their flagship to new heights. The influence of the barrel is obvious on the nose; the gin smells like a bouquet of orange products from blossom to marmalade, along with oak, caramel and cinnamon. Lime and lemon peel come take over on the palate, with bursts of spices like cardamom and clove.
Courtesy of Caledonia Spirits
Barr Hill deserves a big hunk of ice and your full attention. This Old Tom-style gin is rounded out with a touch of local Vermont raw honey, which adds more flavor than sweetness. Honey billows out on the nose with candied ginger right alongside. The mouthfeel is at once buttery, spicy and energetic, delivering more delicate tastes of honeycomb, earl grey tea, shortbread and cherry blossom.
Take note brands that seal bottles with wax: Always include a little pull string to rip through the wax like Breukelen does on its bottle. But this spirit is more than just an ergonomic masterpiece. On the nose, the gin smells strongly of spearmint gum with touches of lemon pie and the humid scent of steamy plant shops. The mint is outweighed on the palate by ginger candy, which spreads quickly across the tongue but remains light. Creamy vanilla and white chocolate back up the sweet ginger spice, while oak joins just on the finish.
Courtesy of Few Spirits
This Chicago-born gin is anything but subtle. The aroma explodes with jasmine, bubble gum and wax. On first sip, the gin spreads quickly with a mouth-coating, nearly oily feeling that's oddly addicting. But the gin takes a right turn when it comes to taste, fleeing the floral and diving into deeper flavors of anise, vanilla, corn, sarsaparilla and fennel. Oak isn't obvious in any part but plays a supporting role all around, rounding the corners and adding vibrant caramel undertones. We can definitely imagine this gin singing in an Aviation.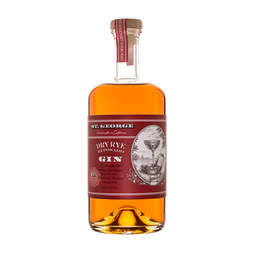 Courtesy of St George Spirits
The name may be confusing, but the gin is clearly a winner. Arbol chiles, yeast and mesquite smoke emerge on the nose, immediately separating this oddball gin from the pack. The taste, which is full and round on the palate, is slightly bitter with toasted cayenne and white pepper, anchored by flavors of brown butter and snickerdoodles with a light juniper finish. A hybrid between a Gimlet and a Margarita would really highlight this gin's enigmatic personality.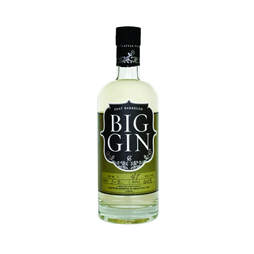 Courtesy of Captive Spirits Distilling
This gin won't please any fans of scotches that taste like peat monsters from the bog, but it will please any drinkers who like a more savory-sour gin. Aged in American peated whiskey barrels from Westland Distillery in Washington state, the gin takes on only a subtle first degree burn from the fiery influence. With strong notes of lemon and salt verging on brine, this gin evokes more of the damp woodiness of scotch than the infamous smoke. It's difficult to suss out much peat on the nose or the forefront of the flavor, but you'll find it lingering around the edges and on the finish. Big Gin suggests mixing it in savory and herbal-learning cocktails, like the Big Alaskan with yellow Chartreuse and orange bitters, which brings out the gin's pine notes and enhances its citrusy side with a sweet kick.