The Best New Gins of 2017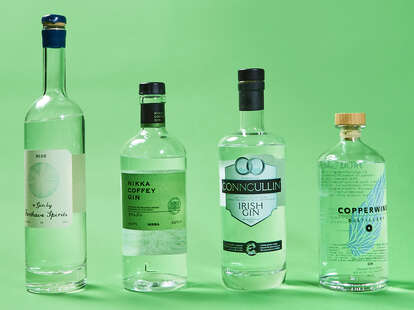 Marisa Chafetz / Supercall

In 2017, gin went global. In addition to new American bottlings, gins from Japan, Canada and Ireland came onto the market. Made with unique bases like apple brandy, these far flung spirits are infused with unusual botanicals like yuzu, Saskatoon berry and hawthorn berry, and they're influenced by all sorts of other spirits from amaro to Japanese whisky. With a world of gin knocking on your door, we narrowed down the year's releases to seven favorites.
You can pretty much trust that anything with the name Nikka on the label will be pure gold. The Japanese whisky distillery has racked up plenty of accolades since Jim Murray directed Americans' attentions to the awesome dark spirits coming from across the Pacific, but the clear spirits produced on the brand's signature Coffey still are equally worthy of praise.
Infused with several types of Japanese citrus including yuzu, along with sanshō peppers, the gin bursts from the glass with floral and citrus notes, as well as sour candy, licorice and even turmeric underneath. The taste is incredibly light and slightly herbal. Sweet lemon dominates, tinged with vanilla, followed by sage, mandarin, green tea, grapefruit and hints of cardamom. The complex profile can make it a bit tricky, but our favorite drinks to make with it are a delightful Fevertree G&T and a surprisingly complex Singapore Sling.
Craft distillery Eau Claire has been winning awards for their gin for over a year now up in Canada (thus the "ou" in Parlour), but this London Dry only made its way south in late 2017. Saskatoon berry and rosehip augment the usual juniper, making for a compelling yet balanced gin worth sipping neat. Mint, lawn clippings, dry dirt and plum tickle the nose, while the taste reveals more fruity elements both sweet and bitter. Orange pith mingles with strawberry and light tannins, before eucalyptus and licorice dry up the finish. With its sweetness, Parlour Gin could make a quaffable Martini, but consider drying it out further by splitting the base in a Vesper, which you should probably make with one of the bottles on our best vodkas of 2017 list.
This is juniper-forward gin done right. It won't turn heads with odd botanicals or quirky infusions like some other American gins, but the Original Gin from Minnesota distillery Copperwing should become the workhorse of your bar. Round juniper leads on the nose with some rose and savory spice, but just wait until you taste it. The texture is downright velvety, with a thick sweetness that flows through the entire time you're drinking. Juniper again leads, accompanied by peach and apple, white pepper, light wood and a hint of grapefruit. Buoyed by yeasty Champagne, Copperwine would blossom in a French 75 and would surprise guests in a silky Martini.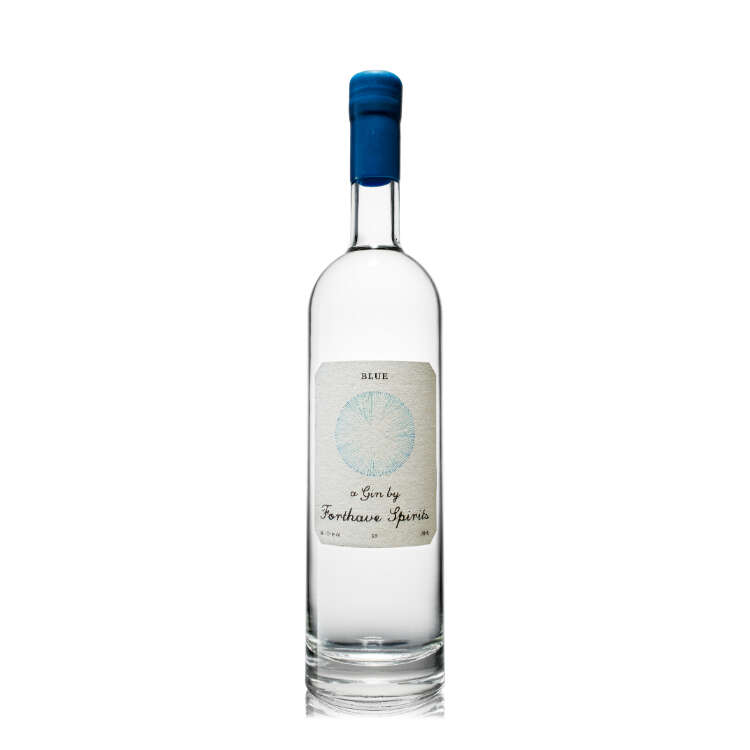 Forthave launched this year with a proudly Brooklyn amaro and aperitivo, so it's no surprise that their gin overflows with a floral barrage. Lavender and violet jump from the glass, with mint, blueberry and seawater on the finish. The gin also hits the palate just right, with high notes in the middle like lemon juice and oil, salty grapefruit, anise and celery—but then it just hangs around. The finish is long verging on eternal, with a fruity tang that just won't quit and silky vanilla that coats the palate. This unfiltered gin will consume your taste buds, your cocktail and your dreams.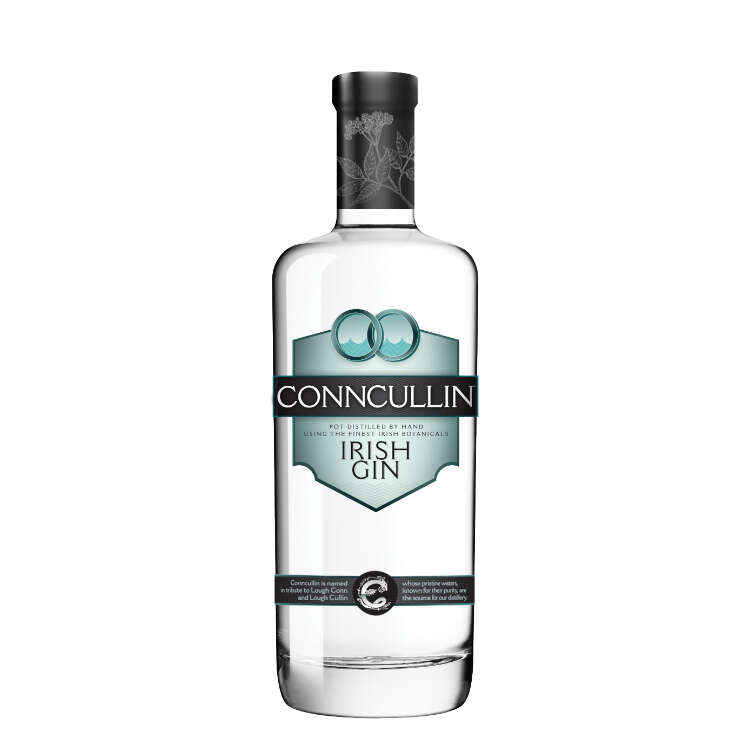 Not all gin distillers that rebel against the classic London Dry style of gin have an entire ocean between them and England. Conncullin, produced by Connacht Whiskey Company in Western Ireland, draws its flavor from local Irish botanicals and ingredients. The name Conncullin comes from two lakes nearby, Lough Conn and Lough Collin, from which the distillery sources its water. Along with the required juniper, Conncullin features elderberry flower and hawthorn berry, which lend a sweetness to the nose and palate and also offer some intriguing flavors beyond.
The gin smells almost savory with the aroma of sweet barbecue, ginger, fresh cream and dandelion. While Conncullin is a little hot at first, it finds a nice bed at the back of the tongue, where it curls up with flavors of pine, tangerine, olives, sage and white grape. It's at once feisty and floral, and a great representation of the gin coming out of the Emerald Isle now.
The gin produced by American brandy company Copper and Kings is totally enigmatic, but you wouldn't expect less of a gin distilled from apple brandy in a copper pot still. The nose betrays this fruity backstory, with cinnamon and raisins bubbling up, joined by lighter notes like anise and fresh cut grass, along with a mysterious meaty quality. If presented with this gin blindfolded, you might well believe you were smelling an unaged brandy, but one sip will change your mind. The gin tastes heavily of pine, mint and baking spices, with some fermented apple arriving late accompanied by menthol. It's hot on the palate and shockingly dry compared to the sweet, stewed aromas, but it finishes quickly. We're not sure we can recommend a surefire cocktail for this oddball gin, but we're excited to play around with it in a Tuxedo (where the gin's funk may mingle with the dry funk of sherry), mixed with soda, and maybe even in a seriously baffling Negroni.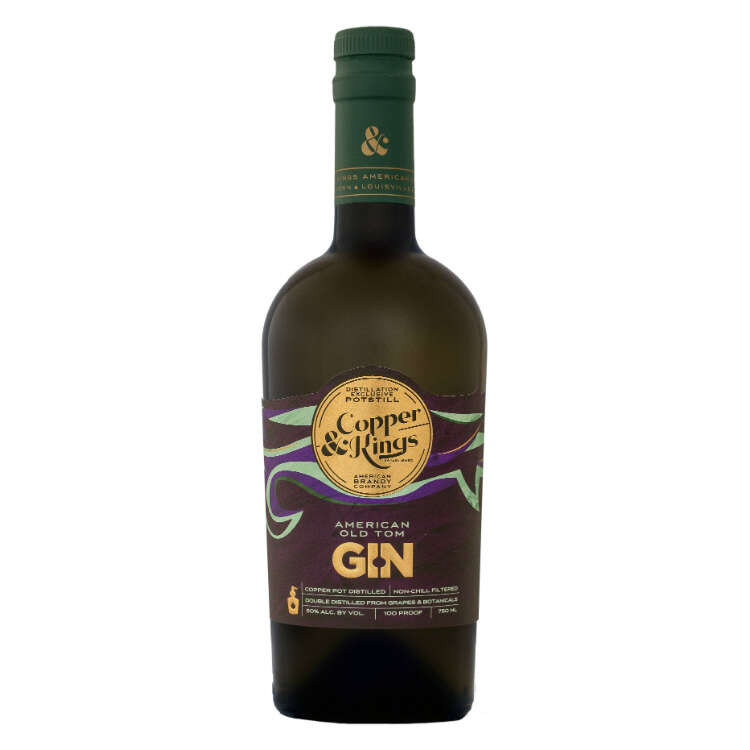 In addition to their American Dry gin, Copper and Kings also produced an Old Tom gin this year. Based on the distillery's grape brandy (as opposed to the apple brandy used for its American Dry), the Copper and Kings Old Tom screams holiday season. On the nose it's brimming with peppermint, ginger snap cookies, rosemary, pine needles and tobacco. The mouthfeel is similarly dry-spiced, and the cozy flavors nearly tumble straight over each other, with dried cranberry, candied ginger, allspice, rose, suede, potpourri and rose. The distillers recommend trying it in a classic Ampersand (equal parts Cognac, Old Tom gin and sweet vermouth, with a few dashes of orange bitters), but we think it's perfect for our own Holiday G&T.
Wigle Tomfoolery is about as far from gin as one can get and still claim the category. Distillers infuse their wheat whiskey with juniper, angelica and licorice among other botanicals, before resting the Old Tom in wheat whiskey barrels for eight months. The resulting liquid smells of allspice, coriander, burnt wood, cinnamon candy and brown butter. Those caramelled, buttery flavors continue on the palate with wood immediate on the tongue and apple in the back, with a sweet spice that tingles yet finishes dry. Wigle Tomfoolery would easily fit in cocktails that ride the line between the classic gin and whiskey canons, like the Martinez, or other whiskey cocktails that could benefit from some bright botanical overtones, like an Old Fashioned or Sazerac.