Recommended Video
Thrillist's Best (and the Rest): What You Actually Need to Know About Natural Wine
This drinkable Christmas tree is made with the fruit of the Arolla Stone Pine found in the Alps, which are essentially pre-pinecones. Traditionally, mountaineers ascend to high elevations in the mountains, climb the pine trees and handpick the fruit for this liqueur. Drink it après ski, or mix it into a wintery Negroni.  
Also known by the harder to pronounce moniker Lakkalikööri, this golden Finnish liqueur is flavored with the ethereal-sounding cloudberry fruit—an Arctic berry often described as a bittersweet, subtler raspberry. Sip it straight or mix it into cocktails, and you'll soon see why it has such a dedicated Scandinavian following.
We'll award a trophy to anyone who can say this tongue-tying liqueur three times fast, and another for the first to bravely drink it. Popular amongst teens in Finland in the 1990s, this viscous liqueur made from Koskenkorva Viina vodka and salty liquorice tastes of (unsurprisingly) black licorice and salt—a combination the Finnish swear is delightful. If you love Fernet, this midnight-hued liqueur should definitely be on your bucket list.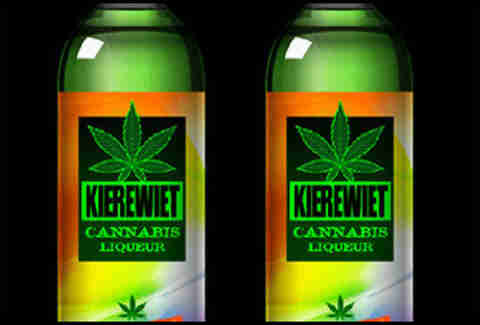 Kierewiet
Of course Amsterdam would enter the cannabis-infused booze market long before it was trendy stateside. The green-colored weed booze has a marijuana leaf on the label (so you can't miss it) and is billed as a digestif, despite pot's traditional association with the munchies.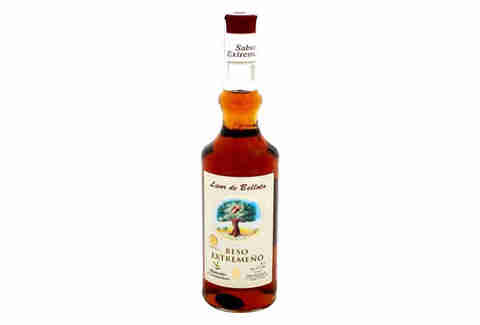 This mildly nutty acorn liqueur from Southwest Spain is the chosen alcohol of squirrels everywhere. Sip it on the rocks with a platter of jamón ibérico de bellota (ultra premium Spanish ham made from wild pigs fed on acorns) for the ultimate acorn meal. 
This South African cream liqueur is made with fruit from the African Marula tree, locally known as the Elephant Tree because elephants love to eat the tree's fruit. It is complex for a cream liqueur, tasting of chocolate-dipped strawberries, mango and caramel. The distillery also supports elephant conservation efforts and features a real African elephant named Sebaqwe on the label. He gets a new picture taken for the bottle every year.
This traditional Dutch liqueur, made from egg yolks, sugar and brandy, is super rich and creamy, like a boozy egg custard. The bright yellow liqueur can be enjoyed on its own, mixed into an Italian take on Eggnog or even poured over waffles or ice cream.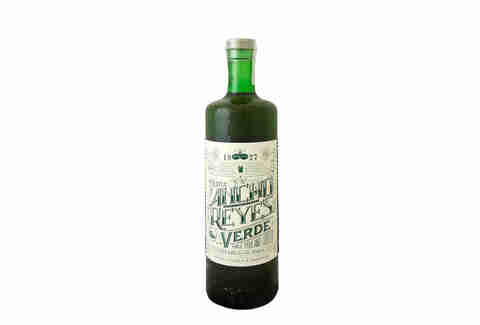 The original chile-flavored Ancho Reyes liqueur was a runaway success, and it can now be found in cocktails across the country. But the distillery's follow-up poblano-flavored liqueur is still new to the market. The green liqueur tastes fresher and more vegetal than the original while still bringing the heat. It's incredible in almost any tequila or mezcal cocktail, like an eye-opening Bloody Maria.
Combat the sun from the inside out with this cooling liqueur made from aloe vera, cucumber, spearmint and lemon peel. The invigorating blend tastes particularly delicious in summery cocktails like this cachaça and coconut water cocktail.
Made from 72 varieties of fully ripened, hand-plucked heirloom tomatoes, this tomato liqueur tastes like a summer garden. The tomatoes are seeded and macerated in brandy for 10 months, then pressed and re-distilled. It's perfect for when you're craving tomatoes but aren't quite in the mood to go full Bloody Mary.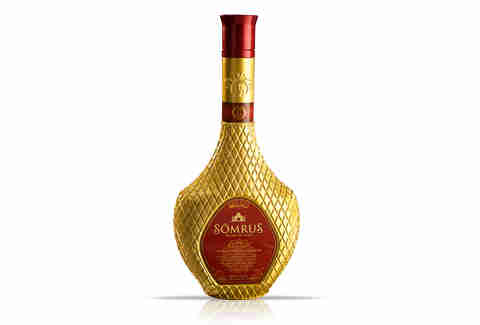 A floral and spicy alternative to mild Baileys or fruity Amarula, this Indian cream liqueur blends cardamom, rose, saffron, almonds and pistachios with Caribbean rum. It comes in an ostentatious gold-scaled bottle and makes for a luxe after-dinner sipper.  
While using straight yogurt in cocktails is becoming increasingly popular amongst mixologists, home bartenders can have it even easier with Bols' yogurt liqueur. Made from fermented cow's milk, this slightly sour, shelf-stable liqueur is a good replacement for cream in cocktails, like an ersatz Piña Colada, especially if you're looking to cut down on some fat.
Rather than sweetening a mezcal cocktail with agave syrup, cut out the middleman and use this agave liqueur instead. The liqueur uses mezcal as a base, sweetened with agave syrup. Just add mixer.