The Best New Mezcals of 2017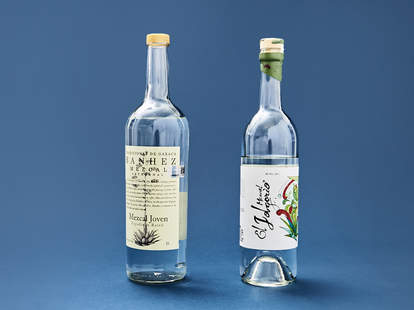 Marisa Chefetz / Supercall
Mezcal, the overarching group of agave spirits—which you may have heard incorrectly referred to as tequila's less-refined cousin—has had quite a moment in the last few years. With more and more brands (and styles) of mezcal available in the United States, and more a more bars devoted solely to it, there has never been a better time to be a mezcal drinker. In 2017, mezcals continued to expand beyond the borders of Oaxaca, stretching out to include states throughout the entire country of Mexico. Each Mexican state has its own style of mezcal, its own diverse array of indigenous agave, and its own cultural traditions for producing spirits. Out of our list of favorite mezcals this year, only one is made from the common espadín agave plant, and only one comes from the state of Oaxaca. After copious tastings, these are our seven picks for the best mezcals of 2017.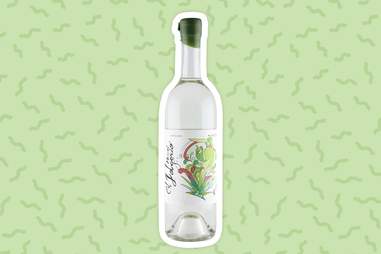 Marc Yocca / Supercall
This limited release from El Jolgorio uses only espadín plants found in the wild (most espadíns use cloned, farmed agave plants). Distilled in 2009, the El Jolgorio Wild Espadín is aged in glass carboys for over 17 years before being bottled. Thanks to its long resting period, this bottling doesn't have the sharp, volatile alcoholic edge, of most espadíns we've tried. In the glass, the mezcal gives off a heavy aroma reminiscent of a wet cave, with more vegetal notes of roasted jalapeño following the damp mustiness. As the spirit opens more, there are subtle whiffs of dusty smoke, clay and barbecued peppers. On the palate, the mezcal is extremely complex and layered, with flavors of wet granite, roasted chili peppers, lime pith and sea salt. On the finish there's a piney florality, a touch of honeycomb sweetness and white pepper heat. The spirit's tannic dryness sucks all the moisture from your tongue as it lingers in your mouth. We've been really trying to save and savor our bottle as its highly allocated (i.e., a small number of bottles are released to select bars and shops)—so get it before it disappears forever.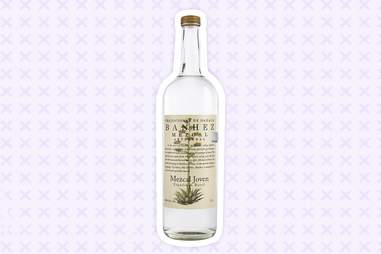 Mark Yocca / Supercall
This mezcal was designed specifically to be both drinkable and mixable. If its a sign of either, we've personally crushed two full-liter bottles of this mezcal since we discovered it. Not only is it absolutely wonderful on its own, it is the perfect companion to tart and bitter grapefruit juice (or grapefruit soda), as well as vibrant tropical fruits like pineapple and guava. Produced in the tiny village of San Miguel Ejutla in the central valley of Oaxaca, Báñhez is a blend of 90 percent espadín (farmed) and 10 percent wild barril agave. Unlike other mezcals distributed in the United States, Báñhez Mezcal is represented by a co-op of over 20 different families that live in the village where it is produced, rather than a singular American representative. On the nose the mezcal has aromas of caramelized brown sugar, roasted squash, fresh hay and a touch of barnyardy funk. On the palate, it's more savory than fruity, with notes of sage, fresh parsley, moss and menthol. The mezcal finishes with a mild sweet tropicality, and has a woodsy tannic edge as it leaves your tongue. Thankfully Báñhez is widely available and easy to procure. Although, after it won double gold and best mezcal at the San Francisco World Spirits Competition, you might have to work a little harder to get a bottle.
Mark Yocca / Supercall
With a focus on sustainability, Tosba mezcal is one of the first distilleries to attempt to clone and farm rare wild agave plants for production of their mezcal. This limited release is distilled from the tepeztate agave plant, an extremely rare species that grows on rocky cliffs and takes over 25 years to reach full maturity. Defined by savory qualities, tepeztate mezcals are some of the most sought after mezcals among mezcal aficionados. This bottling is no exception, and it's one of the most beautiful and unique mezcals that we tasted all year. On the nose, the spirit is vibrant and fresh, with aromas of garlic scapes, fresh dill, celery, wet gravel and steamed asparagus. As you sip it, there are notes of spring vegetables, including sugar snap peas and ramps, and flourishes of fresh dill and tarragon. As it finishes on your palate, the mezcal leaves a mouth watering saltiness and notes of roasted red bell peppers. The entire Tosba line is new to the market this year and the Tepeztate has not been widely released as of yet. Make sure to keep your eyes peeled for the bottle to drop online. This is definitely a mezcal that you are going to want to own and savor.
Mark Yocca / Supercall
One of the first mezcals to be released from the Mexican state of Puebla, this exciting new mezcal is distilled from the cenzio agave plant— better known by as tobalá agave (producers from different states and even different villages use different names for the same agave). This wild agave takes up to 11 years to reach maturity for harvest, and is defined by lively fruity characteristics. In the glass, the Puebla mezcal has a piquant bouquet, with savory aromas of freshly ground black pepper, steak drippings, salami and sour cherries. Most interesting is the palate, which is completely different than the nose and unexpectedly juicy and quaffable. Bright citrus tones intermingle with flavors of green apple peel, fresh cantaloupe (lots and lots of cantaloupe), and pickled melon rind. The mezcal has a soft mineral-heavy finish, with flourishes of sea salt and brine. The Puebla is absolutely delicious, and in our opinion, it's currently the best bottle from the Mezcal De Leyenda brand.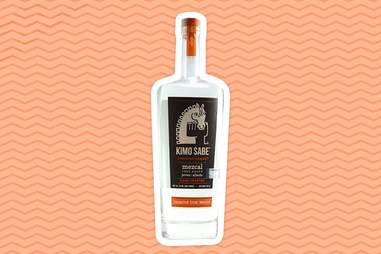 Mark Yocca / Supercall
Produced by a father-daughter team of chocolate farmers from Hawaii, the Kimo Sabe mezcal line is composed of spirits produced, and aged, in both Oaxaca and Zacatecas. Their Joven (or
albedo
as they call it on their site) is one of the smoothest and most drinkable mezcals that we tasted this year. The spirit actually has a lot of similarities to some of our favorite tequilas—including a horchata-esque, cinnamon creaminess—while retaining the rawness of the best Oaxacan mezcals. In the glass, the Joven reveals aromas of freshly washed laundry (and dryer sheets), wildflowers and wet stone. On the palate, it's big and round, with notes of cumin, wildflower honey and chamomile, and it has a long, velvety finish. This is an excellent mezcal for beginners and experts alike.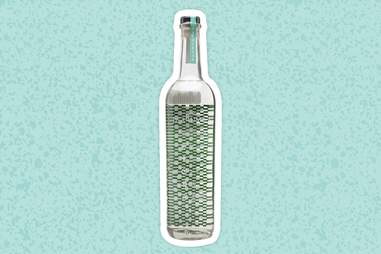 Mark Yocca / Supercall
This new release from the Derrumbes mezcal company was one of the most interesting and significant mezcal releases this year. Made from 100 percent blue weber agave in the state of Zacatecas (the distillery borders the region of Tequila in Jalisco), this bottling reveals what ancestral tequila would taste like before industrialization and mass consumption. While it uses the same agave as all the tequilas on the market currently, it tastes nothing like them. Made using pre-colonial techniques and methods more commonly associated with mezcal production—including pit-roasting rather than steaming the agave piñas—this mezcal is raw, aggressive and all the more delicious for it. Extremely vegetal and savory, the Derrumbes Zacatecas smells like a Dirty Martini, with aromas of freshly dried hay, juniper, angelica root and lemon. On the palate, the mezcal has flavors of sauteed celery, sea salt, wet stone, olive brine and fried sage. On the finish there is a honeycomb sweetness, notes of unripened mango and flourishes of soft smoke. If you're a tequila fan, you need to try this spirit to see how tequila should taste.
Mark Yocca / Supercall
And the nominee for the most out of this world, mind-blowing, fantastically delicious mezcal goes to this stunning beauty. We were lucky enough to try this mezcal before its debut stateside, and its unusual taste haunted us all year until we could finally purchase a bottle. It's made from the durangesis agave, a species indigenous to the state of Durango where the mezcal is produced (it is only the second mezcal in the United States to be released from this Mexican state). Once you uncork it, you immediately know that this spirit is different than anything else you've come across before. In the glass, it has notes of rancid mangoes, compost pile funk and blue cheese, along with a heavy creaminess that crawls up your nostrils and sits there. As you drink it, the mezcal opens with flavors of Fruit Loops cereal, then reveals notes of jackfruit, creme brulee and vanilla pudding. As it finishes on your palate, the mezcal has a really strong hit of lactic acid and notes of overripe tropical fruit. Damn this stuff is good. It needs to be tried to be believed—and nothing else will come close to topping it afterwards.
Mark Yocca / Supercall
Honorable Mentions
We adored two bottlings from Mezcal Koch, which makes a diverse array of mezcals from in and around Oaxaca, but they're so limited you have to be a hardcore agave hunter to find a bottle. Their Penca Larga mezcal, made from 100 percent wild rodacanta agave, tastes like pretzels, salted caramel, honey baked ham and au jus dipping sauce.
Mezcal Koch's Pulquero
($120), made from 100 percent wild pulquero agave from San Jeronimo (another rare species), was incredibly complex, with notes of Cheez-Its, cotija cheese, sagebrush and menthol. If you can find either, we highly recommend buying them.