The Best Coconut Rums for Grown Ups
Coconut rum gets a bad rap. Like most flavored spirits, it's usually chock full of artificial flavorings and is best used sparingly to avoid overpowering cocktails with excessive sweetness. But many distilleries are starting to transform coconut rum's reputation by creating alternatives that favor balance and natural flavorings. Not only are they pleasing to the palate, but they're also easier to mix, adding a well-rounded touch of the tropics to cocktails like the Bay Breeze—a blend of cranberry and pineapple juices commonly spiked with coconut rum. So the next time you want to give your Bay Breeze (or any other tropical cocktail) a touch of island magic, reach for one of these five luscious bottles.
You've probably tried the original Malibu—a hyper-sweet, 42-proof blend of light rum and coconut liqueur—but this is something else entirely. Malibu's dark rum bottling amps up the ABV for a more balanced blend that tastes far less sweet and packs a harder punch at 70 proof. Malibu Black has a deeper, full-bodied rum flavor with notes of caramel and chocolate, making it a delicious, affordable and easy-to-find option for mixing.
If you love the O.G. Malibu and aren't quite ready to transition to its dark side, this small-batch rum from the Muddy River Distillery in Belmont, North Carolina, is an ideal choice. A little more potent and balanced than the typical coconut rum, it comes in at 70 proof and is infused with natural coconut flavors. The result is a sweet-leaning rum that goes down easy, but it manages to stand up to the tart cranberry and pineapple juice in a Bay Breeze.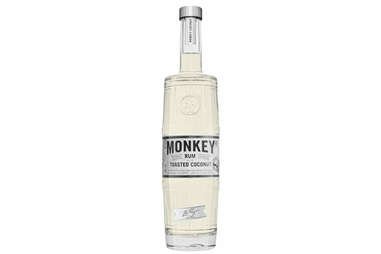 Despite its light color, Monkey Rum with Toasted Coconut is packed full of flavor. Not only is it distilled from Caribbean molasses and barrel-aged for up to a year in ex-bourbon barrels, but the rum is also blended with smoked hickory—hence the toasted flavor—and natural coconut flavors. The result is smooth, lightly sweet and tasty enough to drink by itself, though it's particularly delicious when mixed in a Bay Breeze or Piña Colada. Even cooler? The bottle is designed to be upcycled into a rocks glass, pint glass or wine goblet, which you can redeem through the distillery or at participating retailers.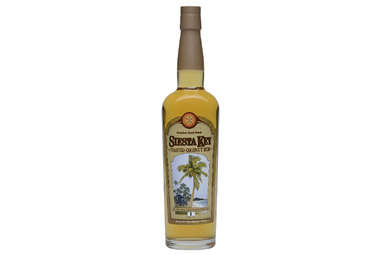 Made by Drum Circle Distilling in Sarasota, Florida, this small-batch rum is infused with real toasted coconut and without the addition of any artificial flavors or sweeteners. The buttery base of golden rum, with hints of vanilla, honey and spices, would be delicious on its own, but the coco flavor puts it over the top, channeling a tropical paradise. Though we like it best in rum-spiked cocktails, it could easily be enjoyed solo.
This Hawaiian rum may be pricey, but it's got the goods to back it up. Made from raw cane sugar and cut with filtered rainwater from ancient Mount Waialeale, Koloa Kauaʻi Coconut Rum is bottled at 80-proof with a soft coconut aroma, a natural twinge of green and a viscous mouthfeel. Though at first it tastes dry like a typical white rum, the flavor of fresh coconut reveals itself on the palate, finishing with notes of toasted coconut, citrus, caramel and pineapple. It's almost too delicious to mix, but if you insist, prepare for the tastiest Bay Breeze of your life.