The Best New Rum Brands You Can Buy Right Now
When it comes to sales, rum may not be a powerhouse spirit category like vodka or whiskey, but this past year's new releases certainly make an argument for drinking more of the sweet-and-funky spirit. With American-made craft rums on the rise and the country in the throes of a full-blown tiki revival, there's more and more amazing bottles flooding the market and more and more bartenders spreading the gospel of great rum.
As rum fanatics ourselves, we couldn't be happier with this rum renaissance. Here are our favorite new releases from 2016.
Crafted specifically for tiki cocktails, this powerful 138-proof spirit is a blend of Guyanese, Jamaican, and Barbados rums. Inspired by the rums consumed by pirates and sailors during the "Age of Sail," this blend was created by a cadre of spirit and cocktail legends, including Maison Ferrand's master blender and proprietor, Alexandre Gabriel, Jeff "Beachbum" Berry, Martin Cate of Smuggler's Cove fame, Paul McFadyen, Scotty Schuder, Paul McGee of Lost Lake in Chicago and cocktail historian David Wondrich. Bravo, gentlemen.This rum truly steals the show. It is delicious and dank, with flavors of cooked pineapple and burnt candied satsuma, with a mellow oakiness to balance the sweetness. Despite being such a high-proof spirit, there's little to no burn on the finish, making it great for drinking neat. When mixing, try this bad boy in classic tiki drinks like Planter's Punch, a Navy Grog or a Cobra's Fang for exceptional results. O.F.T.D. officially stands for Old Fashioned Traditional Dark, but unofficially it was originally called Oh F**k That's Delicious. And it really is.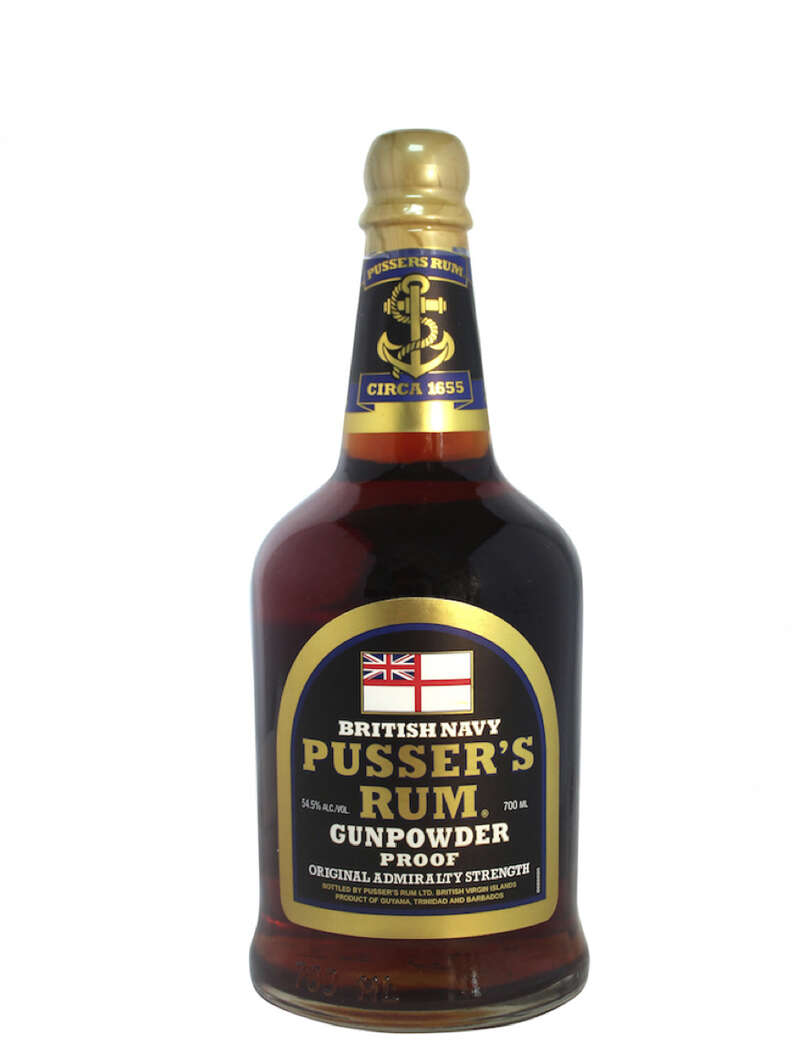 This rum was one of the most unusual, yet delicious, spirits we tasted all year. Adapted from a recipe used by the British Royal Navy, this rum is bottled at Admiralty strength (110-proof). The first whiffs that emanate from the glass are of bananas, wet dirt and decaying leaves, with an undertone of freshly laid barkdust. The taste is an explosion of strangeness that slowly unfolds on your tongue: First there's notes of green onion mixed with a tobacco funkiness, then guava and passion fruit sourness followed by a long, muggy finish full of burnt demerara sweetness. As the rum coats your mouth it makes you salivate, like an ultra-effective aperitif. After sipping, the rum takes its precious time leaving your palate, like a tropical Everlasting Gobstopper. Drink this rum on the rocks or in tropical libations with coconut, guava or pineapple. A Painkiller made with this spirit rather than traditional Pusser's is mindblowing.
Pronounced dam-wah-so, this overproof rhum agricole hails from the island of Guadeloupe. It is a phenomenal, complex spirit, and the only unfiltered, overproof agricole currently available on U.S. shelves. On the nose there is the smell of vanilla sweetness, wet jungle and guarapo de caña (a freshly pressed sugar cane drink, common in the Caribbean). At first it tastes like fresh cut grass, then layers of lingering raw-cane-sugar sweetness and a slight salinity reminiscent of olive brine roll across your tongue. On the finish, diesel funkiness combines with a lasting, dry, heat from the high alcohol. Damoiseau is exceptional in tiki cocktails; the spirit was made to be mixed with other rums—especially aged, molasses or demerara rums—making it perfect for multi-rum cocktails like the Mai Tai or as a substitute for Lemon Hart 151 in a Zombie.
Distilled from fresh cane juice (much like Martinique's rhum agricole), Boukman rum is the first non-commercial, small batch rum from Haiti to be imported into the United States. Unlike most spiced rums, Boukman is not syrupy or sweet, and is made without artificial flavors or ingredients. In Haiti the style is called Clairin trempè, in which a raw, undiluted spirit is macerated with spices and botanicals indigenous to the island, such as native barks, clove, allspice and bitter almond. The spirit smells dark and earthy, with baking spices and a touch of humid funk, common in agricoles. On the palate, Boukman is tannic with subtle, bitter root flavors like an Italian amaro. The finish is mouth coating and dry. We like to sip this straight or over one big cube of ice. But if you choose to mix it in cocktails, use it in spirit-forward stirred drinks like a Manhattan or Old Fashioned.
An American rum from the ski resort town of Crested Butte, Colorado, this spirit is pot still-distilled from sugarcane grown and milled in Louisiana. Aged for two years in American white oak that once stored whiskey, the Exclusiva rum is then finished in French oak barrels previously used to age a Cabernet Sauvignon-based port. Mouth-coating and full bodied, this rum sets a new standard. Bread yeast, oak, vanilla and caramel are predominant on the nose, with an undertone of fruitiness, while traditional whiskey flavors linger on the forefront of the palate. As it opens up, the rum becomes very fruity and floral, with flavors of toasted coconut custard, fig and raisin. The time spent in port barrels lends the rum a dry, malty finish. This is a rum for whiskey drinkers looking to make the jump to rum (or vice-versa). Due to limited production, this rum is, sadly, only available in Colorado.
This American-made spiced rum is from Bloomington, Indiana newcomer Cardinal Spirits. Before distillation, the distillery ferments cane juice and light molasses with a mixture of Hefeweizen beer yeast and a yeast cultivated from wild sugarcane. After distillation, the neutral spirit (sold separately as the company's Tiki Rum) is then macerated with all-natural, whole botanicals such as orange peel, vanilla and cardamom. The spirit has dry and hot aromatics, with a heavy scent of cinchona bark (used in aromatic bitters) and cinnamon. It's dry and tannic with flavors of tree bark, earth and baking spices. As the rum sits on your palate, it sucks all the moisture from your mouth and leaves a heavy, spicy finish of black pepper and ceylon cinnamon. This rum's dryness lends itself perfectly to sweeter cocktails like the Cuba Libre, Dark & Stormy or fruity tropical punches. Currently, it is only available in Indiana.