The Top 5 Rums to Make Your Summer Tiki-tastic
We strongly advocate the consumption of rum, especially when it's muggier than a Florida swamp outside. Recently, though, the category has exploded, leaving even us at a loss for which bottles to buy. Which is why this summer we'll be bringing you portfolios of rums curated for specific uses. First up: tiki.
There's no better way to beat the heat than in proper Polynesian fashion. While these certainly aren't the only bottles you'll need if you want to be the next Don the Beachcomber, they will help you get started or help beef up your growing collection.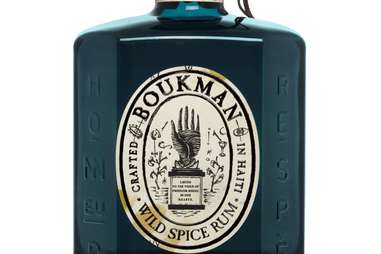 Best Rhum: Boukman Wild Spice Rum ($42)
Boukman rum is the first non-commercial, small batch rum from Haiti to be imported into the United States. Distilled from fresh cane juice (much like Martinique's rhum agricole), Boukman is a spiced rum made without artificial flavors or ingredients. (In Haiti the style is called Clairin Trempe.) Instead, it is macerated with spices and botanicals indigenous to Haiti. Dry and tannic with subtle bitter, root flavors like an amaro, it's surprisingly good in place of whiskey in an Old Fashioned or, of course, in a Rum Punch.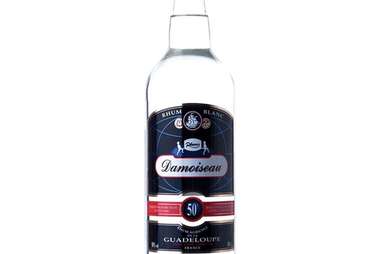 Best Overproof Rum: Damoiseau 110 Proof Pure Cane Rum ($35)
Pronounced dam-wah-so, this rhum agricole from the island of Guadeloupe is in a class all of its own. Only just now popping up on shelves, it is the only unfiltered, overproof agricole currently available in the U.S. It tastes like fresh cut grass and raw cane sugar, with a diesel funkiness. Damoiseau plays well with other rums—especially aged, molasses or demerara rums—making it a perfect contender for multi-rum cocktails like the Mai Tai. You could also try drinking it like the Guadeloupeans, with just a touch of fresh lime and raw sugar cane syrup—ice not included.
Best Gold Rum: Appleton Estate Reserve Blend ($28)
Appleton Estate Reserve Rum is pure Jamaican liquid gold. It's better than most whiskeys on the market and half the price. Take your Daiquiris to the next level with this bad boy, or if you're not afraid to commit cocktail blasphemy, use it to make yourself one of the best Manhattans ever. (Who needs whiskey?) The flavor profile is everything you could ever want from an aged spirit (rum or otherwise) with notes of baking spices, citrus zest, vanilla and earthiness.
Best White Rum: Banks 5 Island Rum ($30)
Many tiki drinks call for multiple rums from different Caribbean islands. Rather than break the bank buying up the entire rum section of a liquor store, we suggest purchasing just one bottle: Banks 5 Island Rum. A blend of twenty different rums from five different islands (hence the name), this white rum works well in just about any cocktail. It's clean and bright with just the right amount of depth and a touch of exotica.
Best Rum for Sipping: Ron "Navazos Palazzi" Spanish Rum ($150)
When we first tried this rum, we tried desperately to steal the bottle. A collaboration between sherry producer Equipo Navazos and Nicolas Palazzi of PM Spirits, it's a molasses-based rum that's aged for five years in bourbon barrels in the Caribbean, before being shipped to Spain where it spends another 10 years in oloroso sherry casks. Extremely limited (only 1,500 bottles were allocated to the U.S.) and admittedly pricier than the rest of the rums on our list, this is a beast of a spirit and not meant for mixing. It packs a gourmet gift basket of flavors, ranging from prunes to fig jam to roasted almonds and sea salt. If sipping rum straight doesn't sound very tiki to you, just consider this: What do pirates drink? Straight rum. And it doesn't get much more tiki than a pirate.