The Best New Scotch Whiskies of 2017
Marisa Chafetz / Supercall

Just like our heroes Ron Burgundy and Ron Swanson, we love scotch … scotchy, scotch, scotch (sorry, we have to do that). And 2017 was certainly a great year to be a whisky fan, with releases from both Highlands behemoths as well as from some under-the-radar distilleries. It was a year of briny peat bombs and delicate, golden syrups. It was a really good year (for scotch, at least), which made picking the best new releases incredibly difficult (luckily we had some good whisky to get us through it). Here are our top 11 favorite scotches of the year.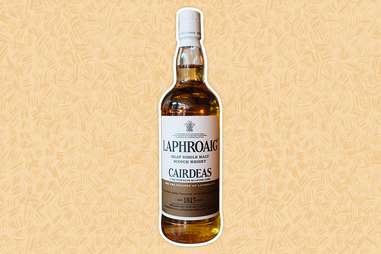 This is what a beach bonfire would taste like were you to lick a still-burning log. Hefty with tons of smoke and wet wood on the nose, this year's bottling of Laphroaig's Cairdeas is packed full of fire with a deliciously caramelized finish. Producers initially aged the liquid in first-fill bourbon casks before finishing it in American oak quarter casks, giving it some extra contact with the wood. It's cask-strength, so sip slowly.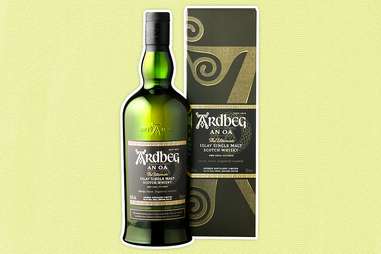 Islay lovers, this is your bottle of the year. With aromas of seaweed and briney smoke, this thick, almost meaty scotch conjures up images of moody cliffsides and seaside fog so dense you can taste it. It's a blend of whiskies aged in a variety of barrels including sherry, bourbon and charred virgin oak. The blend mellows and mingles in the distillery's oak "gathering vat" before it's bottled. This would be a great whisky for $100, let alone less than $60.
Created for bartenders by bartenders (12 of them from the U.S., Canada, Germany, Sweden and the U.K., to be exact), this Lowland scotch is made up of whiskies from a 50-year span, with no whisky less than six years old. These whiskies saw time in barrels like ex-Laphroaig casks and ex-rum casks before coming together to form an extremely easy-going and mixable malt. There's lots of spice and mild grain with hints of apple and honey—perfect for everyday drinking or stirring into a cocktail.
If you know you love The Macallan, then you'll definitely love this bottling, which packs in all of the distillery's signature toffee-covered orange flavors. It's nutty (thanks to some time in Oloroso sherry casks) with some hints of salted caramel and a full, spicy finish that lasts and lasts. It's damn good and as indulgent as a scotch can get.
You might not have heard of this coastal Highlands distillery, but that doesn't mean you haven't sipped its whiskies—much of the stock from Teaninich goes into Johnnie Walker whisky. But this single malt proves it can stand on its own. The whisky is bright with lots of honeysuckle, and one sip makes you feel like you're traipsing through a sunlit field of wild flowers. It is just plain delightful—and cask strength to boot.
The first official Blair Athol release since 2003, this Highlands bottling is powerful and earthy with rich notes of jammy cooked raspberries. Those fruity flavors come from the unique way in which this bottling is finished: It's aged in oak barrels that were scraped, toasted, charred and filled with fortified wine. Taking a sip is like slipping on a fleece-lined onesie—it's incredibly cozy.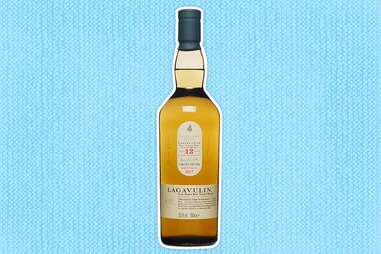 If you dream of sipping scotch on the rocky Atlantic coast, close your eyes, take a whiff of this new release and you'll be there. But then take a sip—there are none of the expected flavors. This scotch tastes like charred pepper and spice, full of Szechuan peppercorns and hot sauce, jalapeño and fresh coriander. It is wholly unique.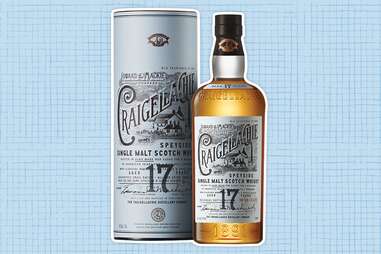 With an aroma of chocolate-covered oranges and buttercream frosting, this easy-drinking Speyside whisky comes with the region's signature green apple and honey flavors. While the distillery is still fairly new to the market (it comes from the John Dewar & Sons portfolio), you'll certainly start to see more of it, as this is quickly becoming a favorite amongst Speyside fans and skeptics alike.
Peat, basil and poultry brine—intrigued? And those were just taken from notes on the whisky's aroma. On the palate, this cask-strength spirit is surprisingly balanced and light, with flavors like fresh pears and apples, as well as celery and just a hint of soft smoke on the finish. Settle into this complex but crisp whisky and, just when you think you have it figured out, add a couple drops of water. Then settle in all over again.
This cask-strength Speyside is a fusion of two batches of whisky made with two different yeasts, which is a fun fact to tell your friends as you wow them with this unique scotch. It's funky and earthy on the nose, but on the palate it opens up to fruit, honey and herbs. There are notes of charred vegetables and sage. Go ahead and drink this whisky before dinner.
A rare single-vintage bottling, this Speyside spirit is heavily peated, which is unusual for the region. Instead of briney Islay peat, the distillery uses Highland peat, which imparts a much earthier flavor. It tastes like honeycomb and vanilla, and settles into your chest with a lasting heat, just as it washes from your tongue. Be sure to snag a bottle if you see one.
We loved this bottle. We really, really loved this bottle. But its price point keeps us from including it in the main 11 bottles. A vintage Islay whisky from 1979, there's a very limited number of bottles out there—but if you ever get the chance to make someone buy one for you, do it. It tastes like strawberries and almonds and brine. And then there's the flavor of cannabis—not that we know what that tastes like. But there is an undeniable pot brownie component to this amazing scotch, and it is only for the better.