The 10 Best New Scotches of 2016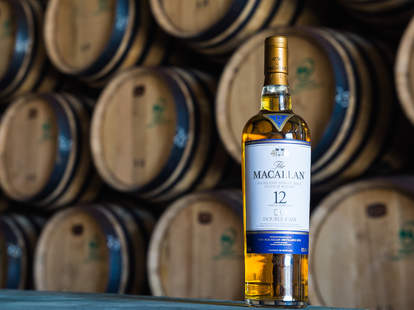 Using the word "new" to describe scotch seem paradoxical, as the industry is seemingly opposed to change and anything modern with every peaty fiber of its being. Scotch enthusiasts tend to fawn over ancient expressions made with antique stills and hoard prized bottles for years, doling out the precious drams to only the most worthy of fellow nerds. But scotch distillers are also perfectionists open to change, constantly hunting for new ways to improve their craft, new avenues of flavor, new fiery experiences to unleash on the tender palates of humble acolytes and curious neophytes alike.
This year saw distillers experimenting with unusually finished single malts, blends that reinterpret honored scotch traditions, expressions that explore the dark corners of brand heritage, and even a few extremely well-aged bottles that showcase innovations introduced years ago. Here, in no particular order, the best new Scotch whiskies of 2016.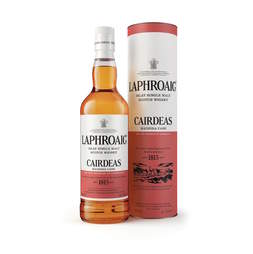 Courtesy of Laphroaig
When it comes to scotch tasting, hardcore whisky nerds may sequester themselves in high, Medieval towers to meditate over their dram in silent contemplation. But Laphroaig, the peaty shibboleth of Islay aficionados, knows whisky is better with friends. Cairdeas, which means "friends" in Scotch Gaelic, is the distillery's annual release of scotch aged in the ex-barrels of a variety of spirits, the precise selection of which depends on the year. The 2016 release was initially aged in ex-bourbon barrels, but its second interment in Madeira casks really makes the whisky unique. A sweetly spiced nose betrays the influences of the fortified wine immediately. The scotch coats the entire palate with creamy orange, before giving way to dry spice, but a splash of water really brings out the fruity wine notes. If you prefer something a bit more traditional, try Laphroaig Lore ($125), another new release this year, which has been hailed as the distillery's richest expression yet, with a finish longer than a scotch nerd's penchant for hyperbole.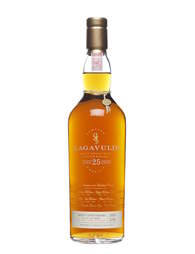 Courtesy of Lagavulin
Want to let all the drinkers in the room know that you mean business? Uncap a bottle of the Lagavulin 25, and watch the scent of Hebridean peat turn every head like catnip. This special edition Islay, released to celebrate the distillery's 200th anniversary, may cost an arm and a leg, but as long as you keep your taste buds, it still seems like a good deal to us. The first Lagavulin to be aged a quarter-century entirely in sherry casks, this bottling may shock you with the sweet aroma of jammy fruit, toffee, and marzipan, but the extra time aging in sherry's shadow rounds and darkens the taste. Smooth and pillowy, it tastes of ginger, pepper and dark fruit, with notes of oregano and sage. The lip-smacking finish, heavy with oil and salt, will leave you thirsty for another dram.
Courtesy of Highland Park
Whisky is often associated with fire, whether it's the hot burn of the liquid, the fire of the kiln, or the fireside by which you sip your dram on a cold winter's eve. Highland Park drew inspiration from a more primal fire when they created their new release: the fabled battle between the Fire Giants and the Norse gods. Pouring the ruby red scotch into your favorite snifter may almost convince you the whisky is infused with mythical brimstone, until you realize the color comes from time spent in port casks. The smell of salty bacon sizzling over coals mixes with baking spices like clove and cinnamon. Both the sweet and salty notes are also evident upon sipping, along with cherry, apple and oak. After tasting the Fire, try countering it with Highland Park's Ice edition ($240) with its rich notes of vanilla and orris root.
Courtesy of Chivas Regal
Master blenders are entrusted with immense power, as they weave a tapestry of taste from individual single grain and single malt scotches. Celebrating five generations of blending prowess with a special release, Chivas Regal ditched the single grain whiskies to create the brand's first blended malt whisky. The blend of five Speyside single malts—representing less than one percent of their massive inventory—evokes Chivas's home with a rich sweetness. The scent of vanilla, cake and fresh peaches gives way to a creamy and fruity taste, in which each of the precious single malts play a role. Tormore distillery contributes the citrusy notes of orange, creamy Longmorn adds butterscotch, Strathisla reinforces the vanilla and peach, Allt A'Bhainne spices the mix with bitter chocolate and ginger, and Braeval wraps things up quick with a rapid finish of soft honey.
Courtesy of Glenfiddich
Experimenting with finished and flavored spirits has led many wayward distillers down dark, twisted roads, but the esteemed Glenfiddich set out on firm ground when they launched their experimental series this year with an innovative IPA-finished single malt. Rather than throw their precious whisky into random ale casks and hope for the best, the Glenfiddich R&D team worked with a local Speyside craft brewer to create the right ale for the job—one that would not only complement their scotch but become an integral part of the finished product. The mad, wonderful experiment yielded a whisky that's hoppy from nose to tail. The aroma of hops mingles with wild flowers, briny stone fruit and honey, while the light taste of hops puts on a dazzling display on the palate with figs, vanilla and a hint of licorice. Experiment with this one over ice and a squeeze of blood orange.
Courtesy of The Balvenie
The Balvenie's latest release of their annual Tun 1509 single malt is a masterful blend of 31 casks: 12 sherry butts, 11 American oak hogsheads and eight refill American oak butts. The scotch is scented with fresh wood and corn, with a sour twinge, hinting at the complex taste to come. A legion of flavors, from concentrated caramel, to sour fruit, to nutty almond overlay the sweet honeyed reminiscence of sherry. It's limited to 2,100 bottles here in the States, so grab one while you can.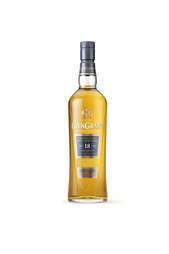 Courtesy of Glen Grant
Sleeping on this new release is as big a mistake as sleeping on a forest floor during a simultaneous storm and wildfire, which, coincidentally, is an accurate representation of this Speyside scotch's diverse ashy-yet-damp character. While we also liked the new 12-Year-Old ($47) for its silky, honeyed taste of apples, thyme and wild spice, it was the 18-Year-Old that sent embers through our hearts (in a good way). The same honeyed sweetness is there, but the scotch prods the palate with deeper flavor. It's at once round yet subtly astringent, and tastes of varnished wood, cinnamon and cigarettes over a deep vegetal undercurrent.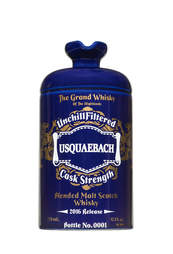 Courtesy of Usquaebach
Usquaebach has managed to channel ancient tradition into its newest scotch without regurgitating tired tropes. It comes as little surprise that the distillery would conjure tradition, given its name is derived from the Gaelic uisge-beatha or "water of life," and the entire range of Highland blends is bottled in old school ceramic flagons reminiscent of the industry's heritage. The new cask-strength bottling combines 20 single malts into a blend befitting of an expression named "the high king." It professes brioche, walnut and pineapple on the nose, and fills the mouth with a lovely, gum-like heft. It starts with a toasty, briny taste of charred sugar before ending with a long sweet finish. Long live the king.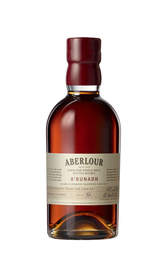 Courtesy of Aberlour
This Speyside single malt has garnered a loyal following by mimicking the methods of the distillery's founder James Fleming. Made without modern chill filtering or added water to temper the whisky's raw firepower, the cask-strength juice is instead balanced with a blanket of heavy cream flavor imparted by oloroso sherry casks. While Batches 54 through 56 all pleased fans this year with the series's distinctive, heavy style, we found Batch 56 juggled the hefty flavors especially well. It indulges with caramel, toffee and marzipan on the nose, and it coats the back of the tongue like sweet creamy suede. But the raw scotch also shines through on the tip of the tongue with dried ginger, salted popcorn and the tingling, nearly acidic taste of red hots.
Courtesy of The Macallan
Hello again, (12-year-)old friend. After three years of releasing non-age statement whiskies, The Macallan has emerged from its midlife crisis and is once again willing to declare its true age with its newest release. Single malts spend those 12 years separately in American and European oak sherry casks before combining, resulting in a lightly sherried compromise between The Macallan's other lines, the Sherry Oak series and the Fine Oak series, which involves aging in ex-bourbon barrels in addition to sherry casks. The concentrated Double Cask remains friendly to drinkers of American whiskey—with aromas of candied orange and custard, and a mixture of citrus, raisins and nutmeg—while coaxing them deeper into the traditional style of The Macallan scotch. Like a birthday party celebrated quietly with a nice bottle and a few old pals, the Double Cask eases whiskey drinkers everywhere into a new year, thankfully full of more scotch. Slàinte.