The Best Gifts for Scotch Lovers
While a bottle of whisky is an easy go-to gift for the scotch lover in your life (hello, stereotypical fathers-in-law!), people are going to catch on if you, once again, show up at Christmas dinner with a bottle of Johnnie Walker wrapped in a generic liquor store bag. This year, go beyond the basic bottle. Here, the ultimate gift guide for the scotch lover in your life.
Scotch Subscription
Give the gift that keeps on giving with a whisky subscription membership. Most subscription services like Pourmore ($80/month) or Taster's Club ($80/month) send a variety of curated whiskies, but there are some clubs like Spirited Gifts ($295/three month) or Clubs Galore ($95/month) that specialize in Scottish single-malt.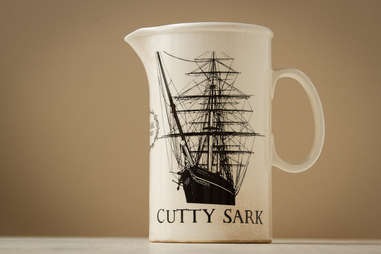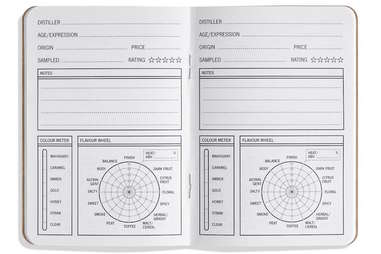 Scotch Tasting Journal
Record your every tasting note and whisky-fueled thought in the 33 Drams of Scotch ($5) whisky journal. The coolest part? The book is printed with ink infused with a tiny amount of real whisky.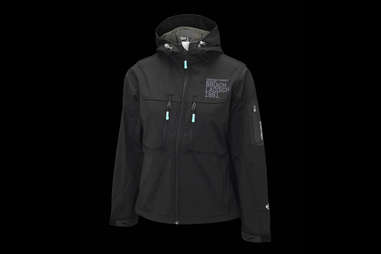 Distillery Swag
Some people clothe themselves in the colors of their favorite baseball or hockey team. But others opt to sport the logo of something that will never let them down: whisky. Most scotch distilleries offer branded gear on their websites but we're particularly fond of this Laphroaig tartan scarf (£20) and this Ardbeg tweed cap (£20).
Anchorman Merchandise
Was there ever a more iconic fictional scotch lover than Anchorman's 1970s newsman Ron Burgundy? Get his famous quote, "I love scotch. Scotchy scotch scotch scotch," printed for your scotch lover on a t-shirt ($26), a pillow set ($25), a mug ($18), an iPhone case ($26), an art print ($13)...you name it. Or, just get them the DVD ($4) (and a bottle of Glenlivet) for repeat viewings and endless quoting.
Whisky Aroma Kit
This whisky aroma kit includes bottles of the essential aromas found in whisky, as well as a guide to isolating those scents when you sniff a dram. You can get a beginner's 12-aroma training kit ($105) or a master's wooden box of 24 scents ($240). Soon, you and your friends will be pretentiously declaring a single malt as having strong phenolic qualities reminiscent of band-aids.
Whisky Advent Calendar
A perfect pre-holiday gift, this Whisky Advent Calendar ($164) offers a small dram of scotch for every day of December leading up to Christmas. Many of the whiskies are sourced from special bottlings and some very expensive, exclusive vintages.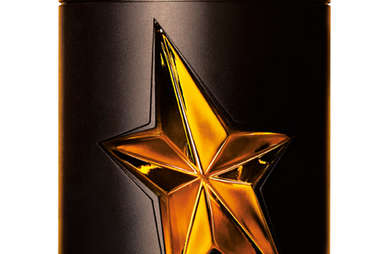 Peat-Scented Toiletries
To love scotch is to love the smell of toasted peat. For those who want to breathe that boggy scent in all day long, there's Ardbeg Peat Cones (£4), which release an Islay-inspired aroma when lit. Or, opt for this single malt soap ($6), which smells musky and peaty with an underlying aroma of chocolate. For those looking to attract an actual whisky lover, Thierry Mugler makes A*MEN Pure Malt cologne ($90).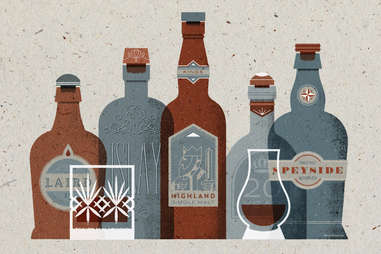 Scotch Art
Let your scotch fan display whisky passion on the walls of his or her home with decorative, modern prints like this tasting map ($30), this graphic guide ($80) on how to swirl whisky in a glass, or this minimalist depiction ($15) of regional scotch bottles.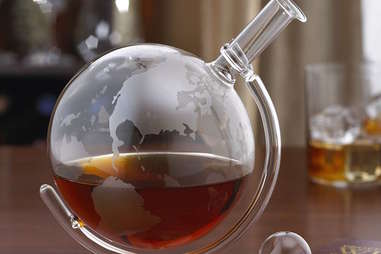 Scotch Glassware
Every single malt enthusiast needs a good decanter (or five, depending on the size of their scotch collection) and glasses. This Corbin Decanter ($30) from Crate & Barrel is a sleek, modernist take on the classic design, while this timeless design from Wine Enthusiast ($70) can be etched with your scotch lover's initials for a more personal touch. For the whimsical whisky lover, choose a playfully shaped decanter, such as this globe ($45) or even this horse ($60).
Personalized bottles
If you do decide to get your scotch lover another bottle to add to their collection, make it extra special by personalizing it. Many big brands like Glenfidditch (£36 for a 12-year) offer the opportunity to include a custom message or name on the label of the bottle. Or, for a little extra cash, you can get an engraved bottle of Johnnie Walker ($240).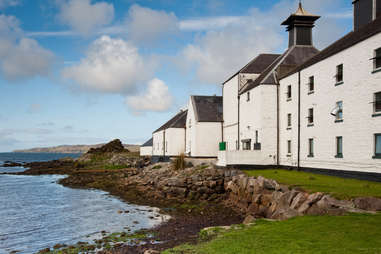 Epic Scotch Excursions
If you want to make your scotch lover's dreams come true, take them on a tour of Scotland's distilleries, like this four-day Islay whisky tour (£570)—which includes ferry trips to and from the island, tastings, tours of the distilleries and B&B accommodation at the Bowmore House—or this six-day tour of Scotland's four main whisky regions (£3,100 for two), during which you and your scotch loving buddy will experience remote distilleries, picturesque towns and some of the world's best whisky.