The 4 Best New Tequilas of 2017
Marisa Chafetz / Supercall
Tequila is a divisive spirit that can be scary if you've been burned by it before (shout out to that one night in college). But once you get to know tequila's grassy agave backbone and sweet, almost tropical notes, you'll fall in love with the Mexican spirit. Of all the new tequilas we sampled this year, these four were the best. From a bright pink expression to a bottling infused with habanero peppers, these are the newest tequilas you need to try.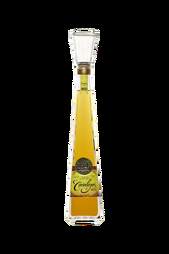 Courtesy of Tequila Corralejo
This rich amber tequila is named after the year Mexico became an independent country, and was released in the United States this September. The limited-edition bottling (only 1,000 cases were released stateside) is distilled from 100 percent Blue Weber agave that was slow cooked in stone clay ovens for 27 hours. Corralejo then double-distills the agave juice in copper pot stills using the 400-year-old Charentais method, which is often used to make Cognac. On the nose, this tequila has aromas of toasty cooked agave, honey and tropical touches like banana and coconut. Even as an extra añejo, it doesn't lose its agave sweetness in the barrel as notes of wood, caramel, cinnamon and vanilla are met with a grassy, vegetal roundness. Silky and viscous, it sips smooth with a tingly finish.
Not only is Código 1530 Rosa one of the tastiest tequilas we've had this year, its beautiful pink hue will instantly improve the look of any bar cart. Código rests its blanco expression for one month in uncharred Napa Cabernet French White Oak barrels to give the tequila its signature rosé hue and enrich the natural agave flavors without overpowering them. Those earthy, grassy notes are immediately apparent on the nose with an underlying sweet, fruity aroma. On the palate, Código 1530 Rosa is jammy and sweet upfront with warm, woody, peppery notes on the finish. It's light, creamy and leaves the lightest burn on the tongue to remind you that this pretty pink drink is still tequila.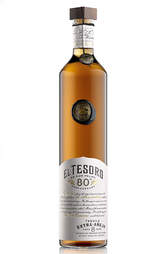 Courtesy of Beam Suntory
To celebrate the 80th anniversary of La Alteña distillery in Mexico's Jalisco highlands, El Tesoro released eight casks of this very special expression, solely to the United States. The process starts with 100 percent estate-grown blue agave piñas that are cooked in an old fashioned hornos oven for three days straight. The juice is then extracted, distilled and aged for eight years in American ex-bourbon barrels before it's bottled at 83 proof. It's funky and earthy on the nose with aromas of damp wood, agave syrup, and herbs like mint, sage and tarragon. The silky liquid has a pleasant spice throughout and is rife with flavors of menthol, pepper and grassy agave earthiness.
Courtesy of Tanteo
We love Tanteo's spicy tequilas, especially when mixed into a classic Margarita. Their newest expression is infused with hot habanero peppers from Yucatán, Mexico within 24 hours of harvesting. Tropical fruit notes burst forth on the nose with aromas of banana, mango, chocolate and bell peppers. The habanero peppers are immediately apparent upon first sip with a lightly sweet, fruity tinge upfront. This tequila's bright spice is light on the tongue and hot in the throat as it goes down, which makes it more ideal for cocktails than straight sipping.