7 Spicy Bottles That Pack Major Heat
The Scoville scale is having a moment. From sriracha to ghost peppers to good old jalapeños, people can't get enough spicy food. Luckily for cocktail enthusiasts who can take the heat, that trend has caught on in the booze world. For many, Fireball Cinnamon Whisky is the most notable burn-in-a-bottle out there, but there are so many more that deserve a spice seeker's attention too. Here, seven fiery offerings—from pepper-packed vodka to five-alarm rum—that will satisfy any flavor masochist.
A staple in any cocktail bar worth its pepper since it launched in 2013, this piquant liqueur from Ancho Reyes is infused with spicy ancho chiles (dried poblano peppers). Though it has an undeniable kick of peppery goodness, the flavor doesn't overpower the palate. All in all, it's a great way to add some ultra-drinkable spice to everything from hot chocolate to Margaritas.
Like Ancho Reyes, Tanteo's jalapeño-laced tequila is made in Mexico—and it illustrates yet again how well distillers from the vibrant country can tame the intense flavors of chile peppers. Not only did the brand manage to capture the fiery flavor of the jalapeño, but it also showcases the pepper's sweet side too, resulting in a spirit that can transform any classic tequila cocktail into a punchy work of spicy art.
If you're more inclined to reach for vodka than tequila, St. George has a similarly potent and peppery option. Its Green Chile Vodka is flavored with a blend of jalapeños, serranos, habaneros and red and yellow bell peppers grown in California, as well as lime peel and cilantro, to create a refreshing—and eye-opening—spirit. Try it in a Bloody Mary or in a Martini, if you're feeling brave.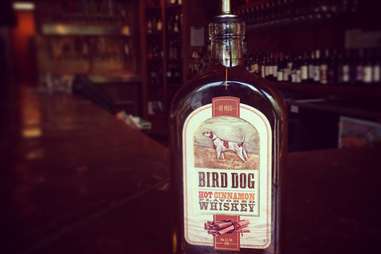 For anyone who's a fan of Fireball and wants to step up their cinnamon-whiskey game, this equally zippy, but more balanced take on the hot whiskey trend is a must-try. While you could throw it back shot-style, you can also mix it into your next Old Fashioned for a little extra zing.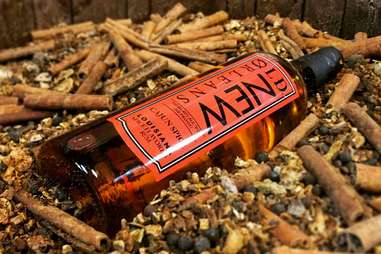 Everyone knows that cajun spice can make anything better—fish, chicken, Bloody Marys, you name it. So it's only natural that it could give spiced rum the makeover it didn't need, but desperately wanted. Allspice, nutmeg and five other secret spices give this rum life, while the base spirit keeps things balanced with hints of caramel.
Taking spicy tequila to the next level is this snappy, spice-forward bottle from Soltado. In addition to the already flavorful edge of aged tequila, it combines the forces of serrano peppers and cinnamon. We know, your mind (and palate) just exploded. You'll definitely want to have a glass of milk on hand for this fire starter.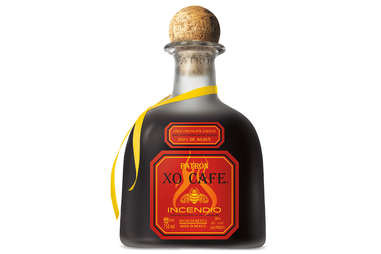 If you're a fan of Mexican hot chocolate, turn your eye toward this tequila-chile-chocolate liqueur. Infused with arbol chile and Criollo chocolate, it's creamy, spicy and all around delicious—especially over a bowl of ice cream.