11 Best Spirits to Drink This Fall (That Aren't Whiskey)
We'll say it one more time for those still holding tight to their bottles of bourbon: Fall is not just for whiskey. While the brown stuff is certainly delicious in autumn, there are endless other spirits that are perfectly suited for fall sipping (and no, we don't mean the pumpkin spice vodka the internet lost its mind over). From aged brandies to spiced rums, in flavors like apple, pear, fig and maple, these 11 spirits do fall even better than whiskey.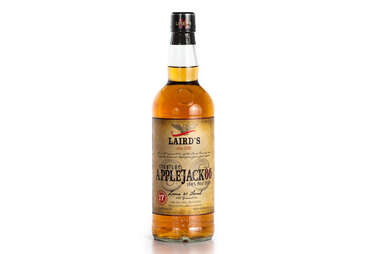 Laird's classic Applejack bottling is essential for fall favorites like the Jack Rose, but Laird & Company's newest offering is especially exciting for people who like their cocktails a little stiffer. Laird's Straight Applejack 86, which, you guessed it, comes in at 86 proof, revives the company's historic, pre-Prohibition recipe for 100-percent apple brandy. Tarter and stronger than most apple brandies, this full-bodied applejack is great in an autumnal riff on a Sour, but when it's sipped simply on the rocks you can taste all 17 pounds of fresh apples that went into the bottle.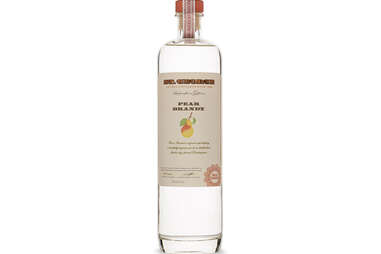 California-based St. George Spirits packs 30 pounds of organic Bartlett pears into every one of its elegantly designed bottles. The unsweetened brandy is a far cry from the saccharine fruit brandies you associate with the back of the liquor cabinet. Extraordinarily fruit-forward, this brandy tastes exactly like biting into a crisp, ripe pear, with an intense, natural pear aroma to match. It's also worth giving an honorable mention to St. George's Spiced Pear liqueur, which while not a straight spirit, is mind blowingly delicious and complex, like freshly-pressed Bartlett pear cider. We'd gladly drink either of their pear offerings by themselves.
Produced in the fall foliage paradise that is New York's Hudson Valley, Half Moon Orchard Gin comes from the same distillery that brought us the acclaimed range of Hudson Whiskey. The gin is distilled with New York's legendary apples, along with wheat and eight botanicals. In addition to the flavor and aroma of dried apples, you'll also find notes of nutmeg, orange and cardamom. Vodka fans would also be wise to check out their Indigenous Apple Vodka, which also has a pure apple essence without tasting like an artificial, apple-flavored vodka.
The seasonal obsession with flavored lattes proves that people can't get enough of sweet coffee beverages come fall. Rather than just spiking your coffee with whiskey or sipping on a syrupy, low-proof coffee liqueur, try this potent coffee-flavored vodka instead. A collaboration between Albany Distilling Co. and Death Wish Coffee, it is blended with cold-brewed coffee and a touch of cane sugar. The vodka tastes delicious on its own—not too sweet or heavy—but we like it best in a boozy PSL or an extra buzzy take on an Espresso Martini.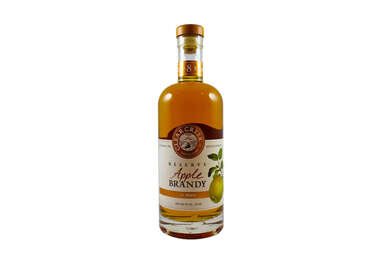 Portland, Oregon-based Clear Creek Distillery is no stranger to making a good fruit brandy; the distillery produces everything from cherry to plum to pear brandies, including one with a whole pear grown in the bottle. But our favorite to sip come fall is their barrel-aged Reserve Apple Brandy, aged eight years in new French Limousin oak barrels. Bolder than their three-year-old apple brandy, this reserve tastes just like a traditional French Calvados, with tons of apple notes on the nose and strong oaky, baking spice flavors on the palate. Drink it by itself, or use it in cocktails that call for Calvados, like the Corpse Reviver #1.
Many dark rums already feature subtle notes of maple, but people who really love to indulge in maple syrup need Dunc's Mill maple-flavored rum from Vermont—the maple syrup capital of the United States. Made with pure maple syrup, it's decadent and rich, with a well-balanced maple flavor that doesn't overpower the other flavors of the rum. Use it to fall-ify any tiki cocktail or just pour it over waffles. We won't judge. You won't find it available far outside of Vermont, so use it as an excuse to take a trip up to "watch the leaves change," or whatever outdoorsy people do in the fall.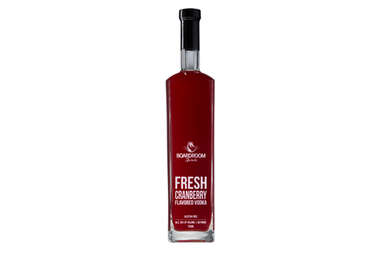 Pennsylvania distillery Boardroom Spirits produces one of our favorite flavored vodkas (their ginger offering), so we were already prepared to be obsessed with their ruby red Fresh Cranberry bottling. Unlike super-sweet cranberry flavored vodkas you'll find in most liquor stores, this vodka is infused with fresh, unsweetened cranberries that are bursting with juicy, tart flavor. Vodka Cranberry lovers can instantly upgrade their go-to by reaching for this bottle, but they should also definitely try it a twist on the Sea Breeze or Cosmopolitan.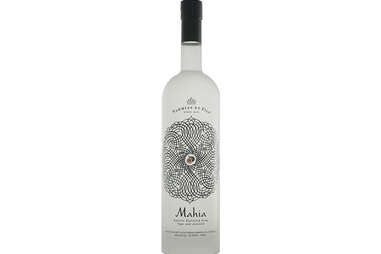 Mahia is a common spirit in Morocco, but you probably haven't heard of the fig spirit stateside because husband and wife duo Dorit and David Nahmias are the sole producers of mahia in America. Their mahia, distilled in Yonkers, NY, uses six pounds of California figs per bottle and a touch of aniseed to create an eau de vie with an intense aroma and sweet dried fruit flavor. If you manage to score a bottle (it's primarily available in and around NYC), try drinking it neat as a digestif, or mix it into drinks that call for stone fruit brandies.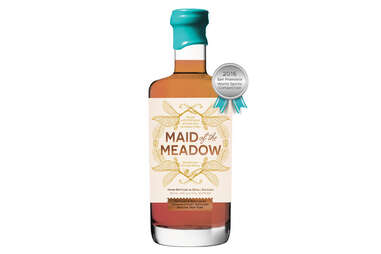 This flavored vodka from Denning's Point Distillery in Beacon, NY, (which is available in the Northeast and from online retailers) sips like a gin and tastes like freshly harvested, local honey. Made by infusing wheat vodka with wild honey and botanicals, the Maid of the Meadow is ultra comforting on its own, but would shine in a Hot Toddy. Mix with hot water and lemon juice (you don't even need to add baking spices, but doing so would really take it over the top), or simply add it to your favorite tea when the fall sniffles strike.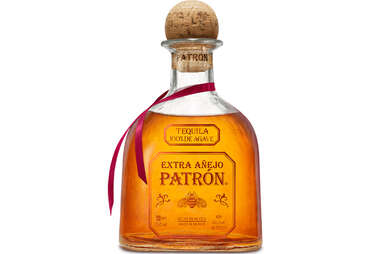 You can—and should—ball out on a premium spirit this fall that isn't whiskey. The new Extra Añejo tequila offering from Patrón, the first addition to their core portfolio in 25 years, is aged for a minimum of three years and provides the same caramel and vanilla flavors of a whiskey, with stronger notes of dried fruit, honey, cinnamon and nutmeg. Sip it neat or over a large rock, or use it as a replacement for whiskey in any fall cocktail that calls for it, like this pumpkin Old Fashioned.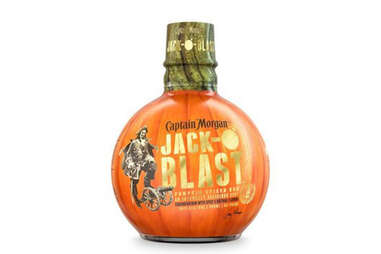 Fireball isn't the only cinnamon-spiced shot to get the party going this fall; Captain Morgan's Jack-O'Blast Spiced Rum is as fun to shoot back as it is to behold. Shaped like a round, bright orange pumpkin, this seasonal rum is flavored with notes of clove, ginger and vanilla—like liquid pumpkin pie. A fairly low-ABV and affordable price point make this whimsical rum a no-brainer for any Halloween party, and a guaranteed new obsession for anyone who belongs to the cult of pumpkin spice-flavored everything.