The Best Gifts for Vodka Lovers
It's hard to be a vodka lover. While whiskey fiends and gin fans are gifted with crystal decanters and exotic bottles, vodka lovers are left out in the cold with nothing but their trusted bottle of Ketel or Goose to comfort them. This year, treat the vodka lover in your life right and buy them something they'll love. From a Bloody Mary set to the perfect Moscow Mule mugs, these gifts will keep on giving long after the last sip.
Pottery Barn Monogram Moscow Mule Mugs, Set of 2
As every purist knows, a Moscow Mule just isn't the same if it's not sipped out of a traditional copper mug. This pair will look extra handsome on the home bar, especially if you choose to have the mugs monogrammed. It makes for the perfect gift paired with a bottle of vodka and some good ginger beer, but we won't tell if you want to buy it for yourself instead.
Monogram Moscow Mule Mugs, Set of 2, $44.50 without monogram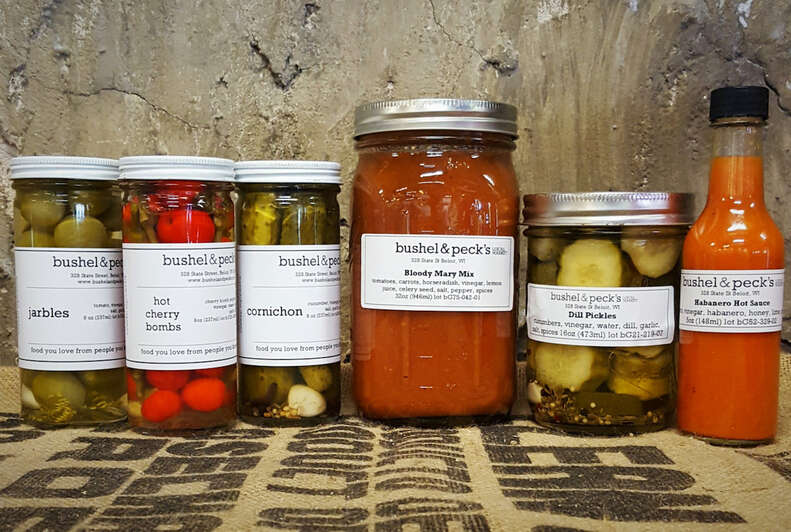 Bushel & Peck's Bloody Mary Gift Box
This Bloody Mary kit is packed with everything you need to make the perfect Bloody: horseradish-packed Bloody Mary mix, pickled green cherry tomatoes, spicy cherry bomb peppers, habanero hot sauce and dill pickles. The only thing missing is the vodka and the ice. It's all handcrafted by the folks at Bushel & Peck's, a Beloit, Wisconsin company that uses ingredients from their organic farm to make small batch preserved foods.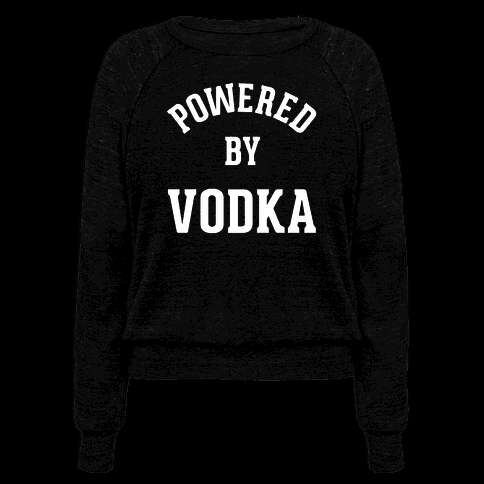 HUMAN "Powered by Vodka" Pullover
If you forgot to 'gram it last night, this sweatshirt will let everyone know what was in your glass. Designed to be extra soft and cozy, it will keep you warmer than a vodka buzz, whether you're lounging at home or layering up in the chillier months.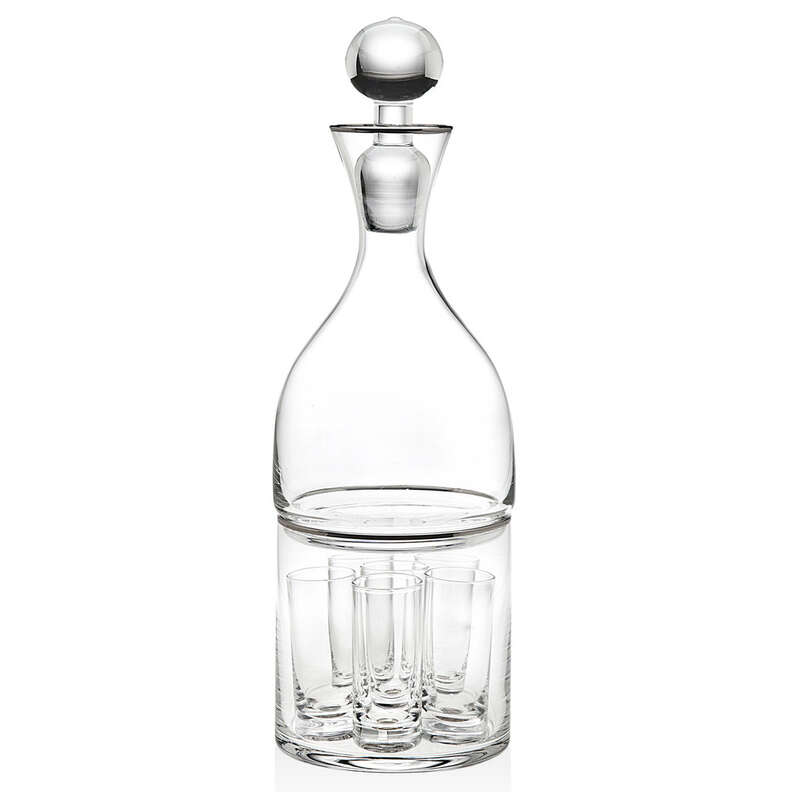 Godinger Silver Art Co 9-Piece Vodka Glass Set
We love bartending hacks for small spaces, so we're all about this decanter/ice bucket combo that doubles as a storage vessel for the included drinking glasses. Simply pour your favorite vodka into the decanter, fill the tub with ice and start serving. It's way cheaper—and classier—than bottle service at the club.
Grey Goose Upcycled Drinking Glasses, Set of 4
These glasses are perfect for Greyhounds or sipping vodka on the rocks. Each one is hand cut from a former liquor bottle. They're durable and dishwasher-safe for easy post-party clean up. More of a Ketel One fan than a Grey Goose enthusiast? The designer takes custom orders.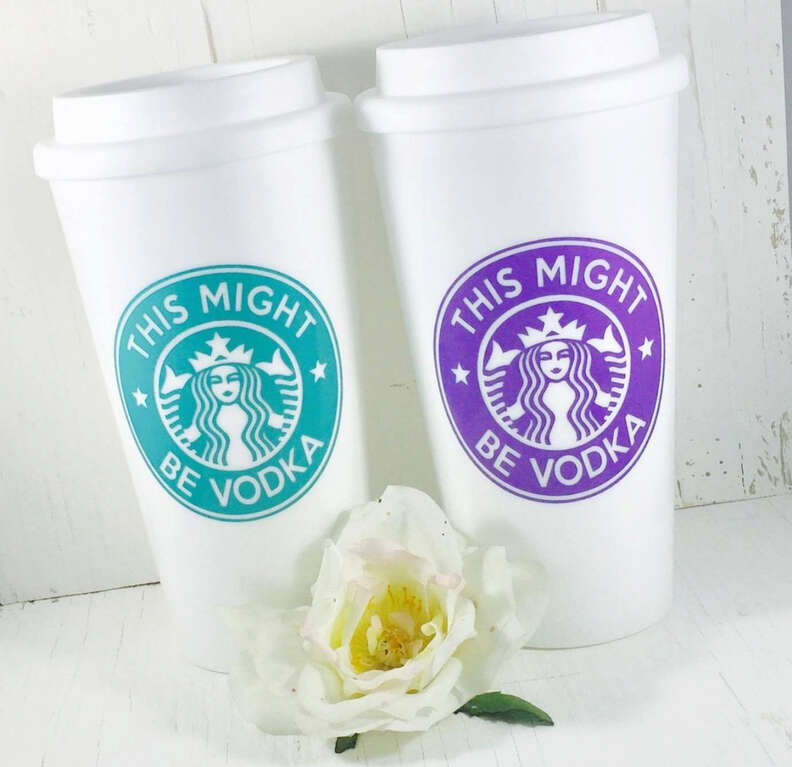 "This Might Be Vodka" To-Go Coffee Tumbler
We always jump at the chance to spike a Starbucks drink, and this handy to-go tumbler makes it even easier to boozify a beverage. It will also definitely turn some heads on your morning commute—even if it's just holding a hot cup of joe.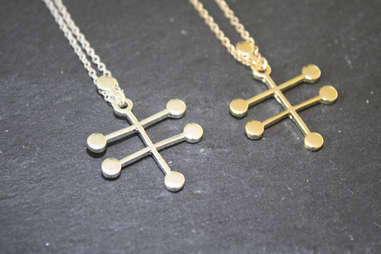 Vodka Molecule Charm Necklace
Here's a chemistry lesson we can get behind. This charm necklace represents the molecular structure of vodka and is available in both gold and silver (bonus points for knowing where those elements sit on the Periodic Table). It's subtle enough to wear at any occasion and makes for a great barstool conversation starter.
SPARQ Home Vodka Shooter Set with Ash Caddy
This elegant drinking set has a modern, rustic design that works in just about any home. Four stoneware vodka shooters fit nicely into the wooden caddy for easy portability (vodka picnic, anyone?) and storage.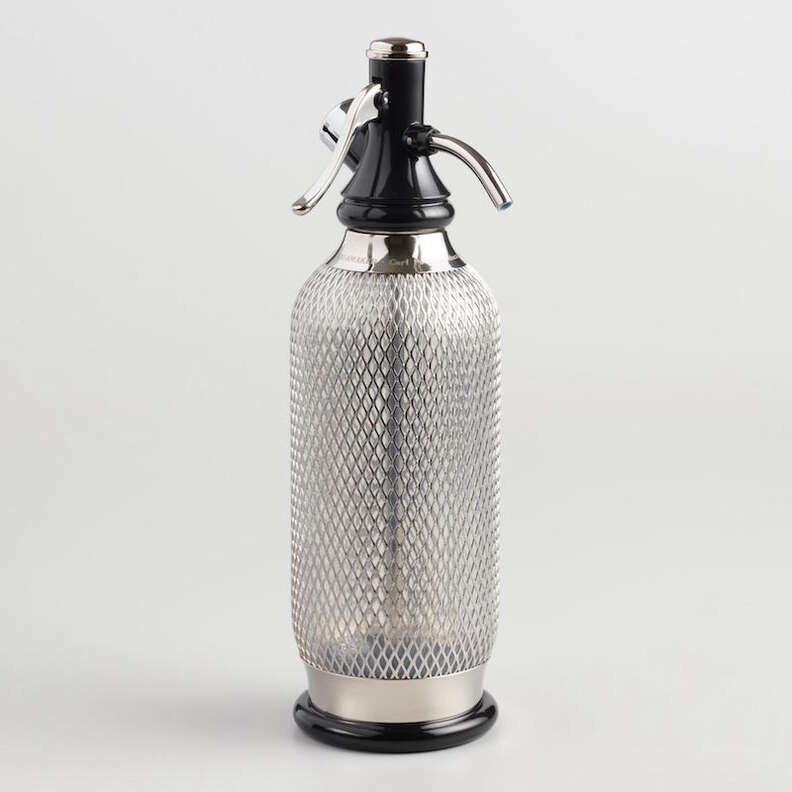 ISI Classic Sodamaker
This gorgeous vintage-style soda maker will take a Vodka Soda from basic to the classiest drink on the bar. The aluminum and glass design features a measuring tube to prevent overfilling and a pressure-regulated valve for easy, DIY bubbles. Not only is it highly functional, the classic cage design will look elegant on your bar cart.
Elyx Martini Gift Set
Vodka Martini lovers will go gaga for this gorgeous barware set from the copper kings at Absolut Elyx. Packaged in an elegant turquoise box, it comes complete with the all the tools you need to make a perfect stirred cocktail, including a mixing glass, jigger, bar spoon and Julep strainer—all printed with a handsome Damask pattern.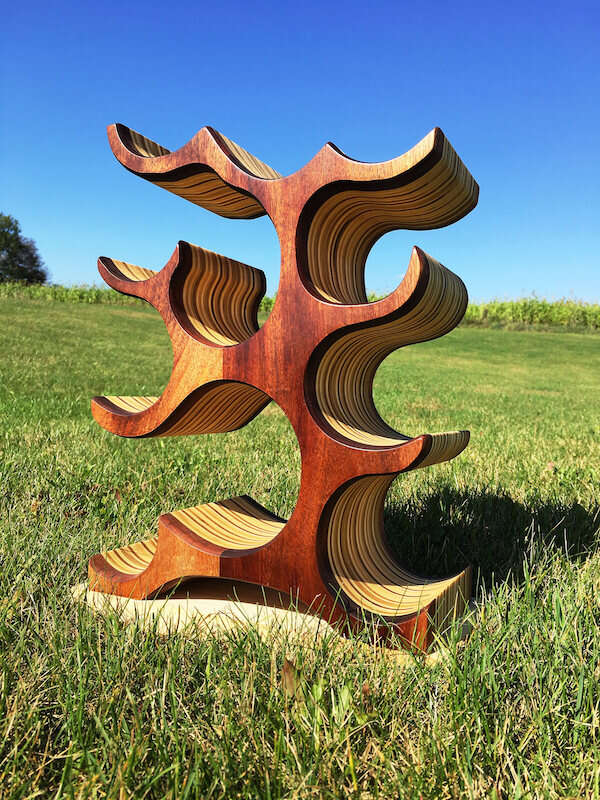 ClarkWoodshop Mahogany Vodka Rack
Crafted from rich mahogany and layered hardwood to create a unique design, this wooden rack is perfect for showing off your most prized bottles of booze. Each one is hand-finished with linseed oil and numbered, making this gift truly one-of-a-kind. The rack holds up to 11 bottles but looks great even if your collection is sparse.