The Best Vodka to Buy, According to Your Favorite Vodka Drink
People who don't respect vodka may claim that all vodka tastes the same, and that taste is "nothing." These people are downright wrong. Despite its neutral reputation, vodka has a wide range of flavor profiles, mouthfeels and aromas, which makes different brands better suited for different cocktails. Here are 10 of the best vodka brands to buy, based on your go-to vodka drink.
Vodka Soda fans love the cocktail for its clean and crisp taste (and virtually blameless calorie count). Our favorite new vodka of the year, Nikka Coffey Vodka, is a Vodka Soda's soulmate. Distilled from corn and barley, and refined with white birch charcoal, this Japanese vodka tastes of honeysuckle, mint, lemon oil, fresh cut grass and sugar snap peas. Basically, it's refreshing as heck.
But we're also huge fans of using a quality flavored vodka to take the neutral Highball up a notch with no extra effort. Skip weird dessert flavors in favor of something as cooling as the Vodka Soda itself: Crop Cucumber Organic Vodka. This flavored vodka from New York tastes like freshly muddled cucumbers and will instantly enliven your go-to drink without adding any extra calories.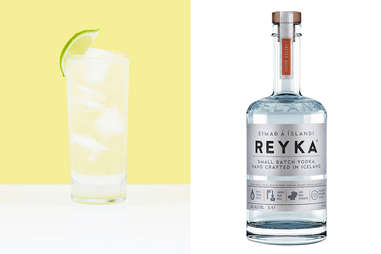 A Vodka Tonic certainly has a lot less going on than its junipery sister, the G&T, but we see that as a good thing—it means your palate can focus in on much subtler flavor profiles. Pair the herbaceous, bittersweet flavor of tonic water with an earthy, mineral-forward vodka like Icelandic brand Reyka. Made with water filtered through a 4000-year-old lava rock, this vodka has an herbaceous nose of mint and basil, with a cold, wet earth taste and a slightly sweet vanilla finish. It's the perfect foil to pungent tonic water.
There's nowhere to hide inferior vodka in a Vodka Martini, especially if you like things on the extra dry side. While the Martini is truly the canvas to experiment with a variety of vodka styles to see what best suits your preferences, Polish Chopin vodka is always a reliable favorite. Try all three of their styles: spicy rye for a zesty Martini, soft wheat for a floral, light Martini, or robust potato for a creamy, full-bodied Martini.
Purists would argue that you can't make a Moscow Mule without Smirnoff vodka. The cocktail was invented back in the 1940s in part because distributor John Martin was sitting on a huge Smirnoff surplus. Beyond the cocktail's origin story, the American-made vodka is a delicious match for the spicy Moscow Mule. Its ultra smooth mouthfeel and bright taste seamlessly blend with lime and ginger beer, whether you serve it in the iconic copper mug or not.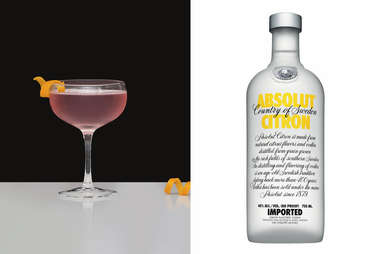 Another cocktail whose recipe was created with a specific brand in mind, the rosy Cosmopolitan simply tastes better when made with lemony Absolut Citron instead of boring ol' regular vodka. It gives further tartness to the mix of cranberry juice, lime and orange liqueur without adding unnecessary sweetness. Absolut Citron is also destined to be used in another happy hour favorite: the Lemon Drop Martini.
With all of the powerhouse flavors competing for center stage in a Bloody Mary, the vodka that you use is really the least of your worries. That said, you want to avoid any overly flavorful vodkas and opt for something that's pleasingly neutral instead. One of the best is Brooklyn distilled vodka Industry Standard. It's entirely inoffensive in every way with slightly earthy undertones, a light sweetness to play up the tomato, and a savoriness to go toe to toe with Worchestire and hot sauce.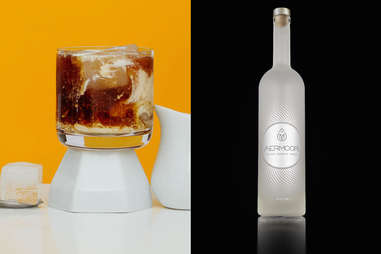 A guilty pleasure cocktail deserves a guilty pleasure vodka, and you'll have exactly that with a bottle of the newly released Aermoor. A 2017 favorite, cloud-distilled (yes, really) Aermoor tastes of buttered popcorn, vanilla frosting and birthday cake. If you can snag a bottle (it's primarily available around South Carolina), the spirit will take your decadent, creamy White Russian into overdrive. This sweet vodka will also taste amazing in other dessert tipples like a Chocolate or Espresso Martini.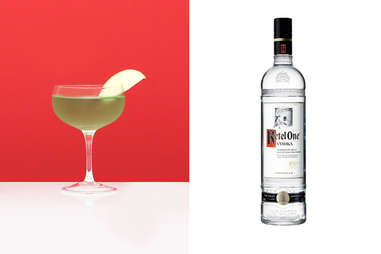 If you're making a sweet-tart, fruity "Martini"—like a Pomegranate, Lychee, Apple or French Martini—you don't want an overly sweet vodka. You want one that is slightly dry to keep things balanced. A great choice is Ketel One, which has a citrus-forward flavor profile but is still incredibly neutral with a smooth, dry finish.
You shouldn't break the bank buying an expensive vodka if you're just going to hide it in a long, juicy cocktail like a Sex on the Beach, Screwdriver, Sea Breeze or Midori Sour. Instead, pick a quality, budget-friendly bottle, like Texas-made Tito's Handmade Vodka, which has a cult following thanks to its easy-drinking taste and cheap price tag. While you're keeping things simple, Tito's is also great for shooting back straight, if chilly vodka shots are your scene.