Your go-to bottle of vodka doesn't just speak to your preferences on wheat versus potatoes, flavored vs unflavored, super expensive vs dirt cheap; it also says a lot about your personality. If you exclusively drink one of these popular vodka brands, from Absolut to Cîroc, this definitely describes you: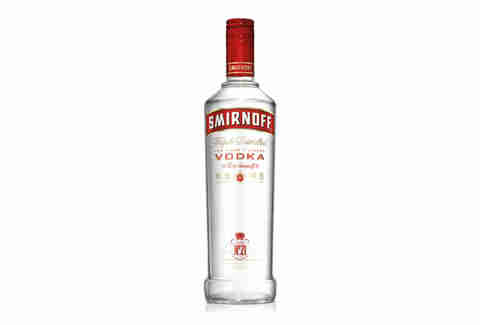 You're a dedicated purist who wouldn't dare make a Moscow Mule with anything other than Smirnoff vodka, knowing that OG Mule was made with it (and partially invented by Smirnoff's president) back in 1941. But you also secretly love at least one of Smirnoff's crazier flavors, like the scratch 'n' sniff Peppermint Twist bottle.
You're elegant and refined, probably a proper Martini drinker, and know that the true mark of class is a frosted bottle. There's no need to brush up on your French to pronounce flavors like poire and vanille—you're fluent in the language (at least when it comes to vodka bottlings) and waste no time in correcting others.
You love being the center of attention, and know how to throw a great party. Just like Absolut's many shiny, sequined, copper or rainbow-hued speciality edition bottles, you have a penchant for flair, style and above all, good taste.
If you call this vodka Stoli, you like to keep things to the point, shortening simple words to things like "oranj" "vanil" and "blueberi" because you can't be bothered with including all the letters. But if you call the brand by its full moniker, Stolichnaya, and pronounce it correctly, you're definitely a little bit of a show off.
Even though you're often facing an identity crisis—much like Cîroc's primary brand ambassador, Diddy/Puff Daddy/Brother Love(?)/Sean Jean Combs—you always manage to come out on top and keep a cool head, thanks in part to your go-to Cîroc, which is whatever flavor you're feeling that day. It changes a lot.
If there's one thing Tito's Handmade Vodka drinkers love, it's 'Murica. The Texas-made bottles embrace American craftsmanship, and the brand is known to be committed to supporting both veterans and man's furry best friend. Tito's is the vodka of patriots.
We're not saying you had a sexy robot fetish in the early 2000s—you probably just like Svedka for its fun ombre bottles with dual flavors like Strawberry Lemonade, Mango Pineapple and Cucumber Lime and … yeah, sorry, you definitely had a sexy robot fetish.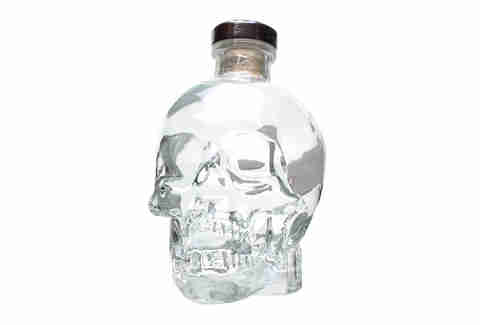 Just because you drink vodka doesn't mean you aren't as badass as a whiskey drinker. Show off your inner punk by following in the footsteps of Johnny Depp and Keith Richards (both fans of Crystal Head) by drinking Dan Aykroyd's edgy vodka straight from the skull.
You take vodka shots very seriously, and know that there is no better way to shoot back an icy shot of vodka than with a true Russian brand. A no frills bottle is the only option for a no flavor, no chaser kind of shot taker.
You're a fun-loving person who won't let the fact that you hate the taste of alcohol get in the way of enjoying a sweet buzz. Pinnacle's wild and extensive range of flavored vodkas includes everything from whipped cream to Swedish Fish, so you won't have to make a face everytime you take a drink.  
You are probably in college and have $10 to your name. No shame; we all had to start somewhere. Enjoy your massive handle for less than a Hamilton in a variety of college classics, from Jungle Juice to Jello Shots. All these other fancy schmancy vodkas will be ready for you when you decide to start adulting.