A real, dedicated vodka drinker doesn't just have a well-stocked vodka collection ranging from classic potato to crazily flavored. To be a true vodka enthusiast, you need a well-stocked fridge as well, so you can instantly whip up one of the cocktailing world's many great vodka-based drinks. Here, the essential shopping list for the vodka lover, organized by cocktail category. Focus on one area, or buy the whole lot and be prepared for any cocktail order you get. Grab your favorite bottle and let this list do the rest.
Recommended Video
This Bubble Tea Is Set on Fire
For Martinis

Some of our favorite Martini bars in the country serve the classic cocktail tableside via Martini carts, but the elegant presentation isn't limited to bars and restaurants. You can set up your own at home. Any bar cart will do—all you need to do is stock it with supplies for classic, dirty, French and Perfect Martinis. Don't forget the garnishes.
The Essentials:
Sweet vermouth
Quality jarred green olives
Lemons
Cocktail onions
Pineapple juice
Chambord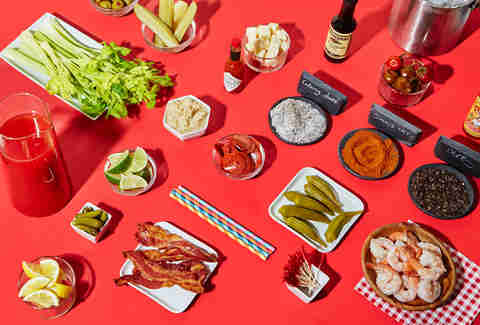 For Bloody Marys

Perhaps the most beloved of all the vodka drinks, the Bloody Mary and its variations are savory delights to be had at brunch, or anytime really. Keep these essentials around, and you'll be ready to set up a Bloody bar or mix a Bloody Caesar at a moment's notice.
The Essentials:
Lemon juice
Tomato juice
Clamato juice
Horseradish
Celery Salt
Tabasco Sauce
Worcestershire sauce
Celery stalks
Lemons and limes

The Extras:
Beef stock (for Bullshots)
Cooked shrimp
Cubed Cheese
Bacon strips
Old Bay
Olives
For Fruity Cocktails

Sometimes you just want to throw some vodka and fruit juice into a glass and call it a day. And that's fine by us—there are many tasty cocktails that are also extremely simple to make. Stock up on these essentials if you're in the mood for a Screwdriver, Greyhound or Sea Breeze.
The Essentials:
Orange juice
Grapefruit juice
Cranberry juice
Oranges
Lemons
Limes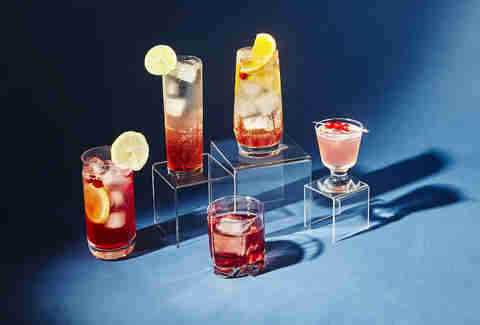 For the Vodka Cranberry

Yes, you need more than just cranberry juice to make a really great Vodka Cranberry. Forget about shoddily made dive bar drinks or bottle service at the club—our versions of the Vodka Cranberry are 10 times better than the original. Here's what you need to buy to make the best, kicked up Vodka Crans ever.
The Essentials:
Demerara sugar cubes
White sugar
Whole, fresh cranberries
Lemons
Limes
Oranges
Orange bitters
Allspice berries
Sparkling lemonade
Cranberry juice (if you insist on making the old-school version)
Soda water
Apple cider vinegar
For Black and White Russians

Whether you prefer a Black Russian or its creamier cousin, the White Russian, it's easy to keep the ingredients stocked for these cocktails.
The Essentials:
Coffee liqueur
Heavy cream

The Extras:
Non-dairy creamer (for The Dude wannabes)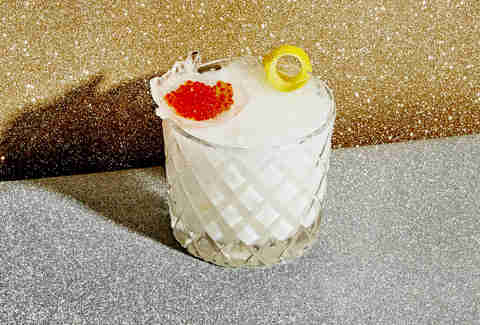 For the Ultimate Vodka and Caviar Experience

Whether it's New Year's Eve, Valentine's Day, an anniversary or just a classy evening in, caviar is the perfect way to celebrate. It also happens to be amazing with vodka. Whether you like it on the side with a cold shot of vodka or actually in your drink (as it is in the Roe Your Boat), here's everything you need to host an elegant, caviar-fueled cocktail hour.
The Cocktail Essentials:
Cacao blanc
White chocolate liqueur
Salt
Roe (we like bowfin, salmon and golden whitefish roes)
Lemons

The Caviar Essentials:
A variety of roes
Rye toast
Blini
Crackers
Sour cream
Scallions
Red Onions
Eggs
Truffle honey