If it came down to choosing between paying your electric bill or buying a $100 bottle of scotch, most of us would make the prudent choice to hold out on the liquor until the next paycheck. There are times in your life, however, when dropping more money than usual on a bottle of booze is totally merited. Whether you just got that holiday bonus, scored a raise after five years of drudgery or just need to splurge on yourself after a week from hell, here are seven expensive bottles worth every cent of your hard earned cash.
Recommended Video
Thrillist's Best (and the Rest): What You Actually Need to Know About Natural Wine
One of the first mezcals imported to the United States from the Mexican state of San Luis Potosí, this spirit is extremely flavorful and unique. Distilled from the region's rare, wild Salmiana agave, the mezcal's complexity reveals itself immediately; on the nose there is a sharp smell of green jalapeño and wet sand, with flavors of papaya, wet stone, steamed cactus and a long finish that starts floral and ends with dry, cotija cheese funkiness. At $70, this spirit is worth the splurge when you want to treat yourself to something out of the norm.
This Japanese whisky is worth every penny. The one downside is its popularity. If you don't get your hands on a bottle shortly after it's released, it will definitely disappear from the shelves. When a coworker asked, "What whisky should I bring to my sister's wedding as a gift?" we promptly replied, "Yamazaki 12 Year." This is a whisky to share with someone special and savor every sip.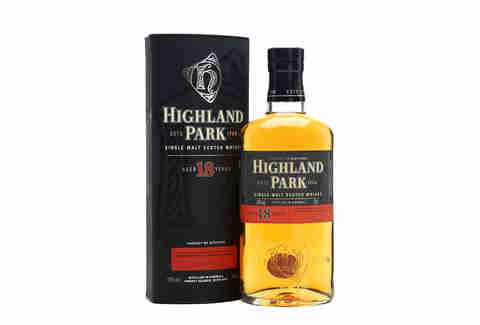 Awarded the "Best Spirit in the World" in 2005 by Spirit Journal, this scotch has maintained its exceptional quality ever since. Layered, balanced and complex, it has flavors of marzipan, dried apricot, raw honeycomb and a long tannic finish that ends with hints of smoke. If you have any scotch lovers in your life in need of a gift, look no further.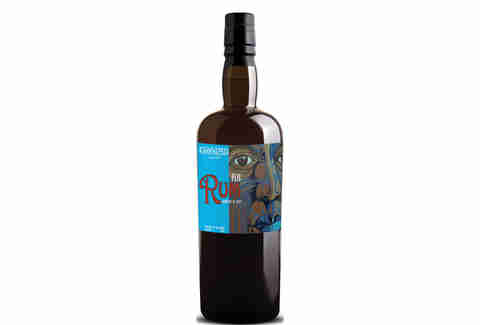 Samaroli buys single barrel rums from around the world, including Nicaragua, Cuba, Barbados and Fiji, and ages them in Scotland before bottling each spirit. Aged for over 12 years, this Fijian rum is one of our favorites. A rare commodity, it has a taste unique to the terroir where it is grown and made; you can taste the sea salt air and the volcanic soil. Other flavors on the palate include cacao, black truffle, allspice, brown sugar and custardy flan. While Samaroli's rare rums are all worth seeking out, this bottling has us checking the funds in our bank accounts every time we see it in the liquor store.
This is one of those mezcals that haunts you; you'll always remember when and where you first tasted it. It's made in the remote village of Lachigui, Mexico, where the wild Tobaziche agave is hand-harvested, roasted and distilled. On the palate, the flavors of tar and pit-fire smoke meld with green banana, notes of pine needle and a lasting finish of smoked fish and buttery uni.  This small-batch mezcal is not only worth the money, it's worth tracking down every bottle you can find.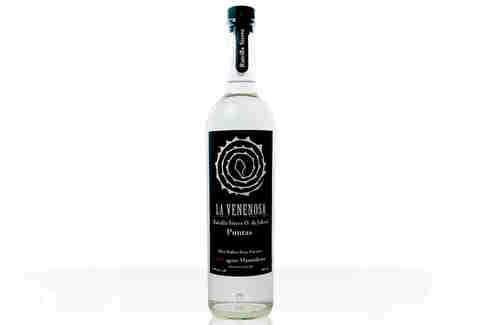 We can assure you that you've never tasted a spirit like this before. Ever. Raicilla is a moonshine-esque agave spirit from the Mexican state of Jalisco; it's like mezcal's older brother that no one knows about—-yet. At 126 proof, this undiluted, absolutely pure spirit is from the head, or "puntas," of the distillation, aka the first liquor to come out of the still. In Mexico, the puntas are normally reserved for the tabernero's family and friends, or special celebrations like a marriage, birth or a funeral. It tastes like perfume. It's like the lovechild of London Dry gin and mezcal, with white pepper heat and tropical fruit on the finish.
Aged for 18 years in Spanish sherry casks, this whiskey is luxurious on the palate. Tannic and rich, with notes of honeysuckle, golden raisins, baking spices and toffee. The finish is lasting and drying, with rich, woodsy smoke from the peat. Buy this bottle when there's a birth in the family, your parents turn 60 or you just won the lottery—actually, if that's the case, go ahead and buy a baker's dozen, and send us one of the bottles as a reward for making you aware of this spectacular whisky.