The 6 Best New American Whiskies of 2016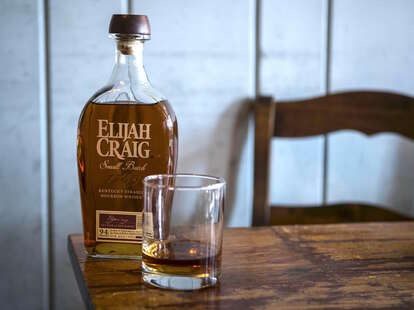 Whiskey has a cult following unlike any other spirit. People line up in the dead of night to get their hands on limited releases and drop $2,000 on a bottle of Pappy just to say they tasted it. Lucky for those rabid fans, 2016 was a great year for American whiskey. We tried many bottles that we loved and only a couple that were just okay—which made this list extra difficult to whittle down. But there were six new bottlings that stood out above the rest. Here, the best new American whiskies of 2016.
This might be the best new spirit of the year,
period
. St. George Spirits has does it again with their Baller Single Malt, a whiskey that distiller Lance Winters describes as "a California take on the Japanese spin on
Scotch whisky
." The spirit starts with 100 percent American barley that's distilled in eau de vie pot stills. It's then aged for three to four years in bourbon and French oak wine casks before it's filtered through maple charcoal. Distillers finish the whiskey in casks that once held umeshu, a Japanese-style plum
liqueur
. The sweet plums come through on those nose immediately along with an umami-rich fermented aroma. It's smooth on the palate and coats the mouth in smokiness before it finishes on an airy note. There's also notes of caramel, raisin and
cannabis
. This one should be sipped neat and deserves your undivided attention.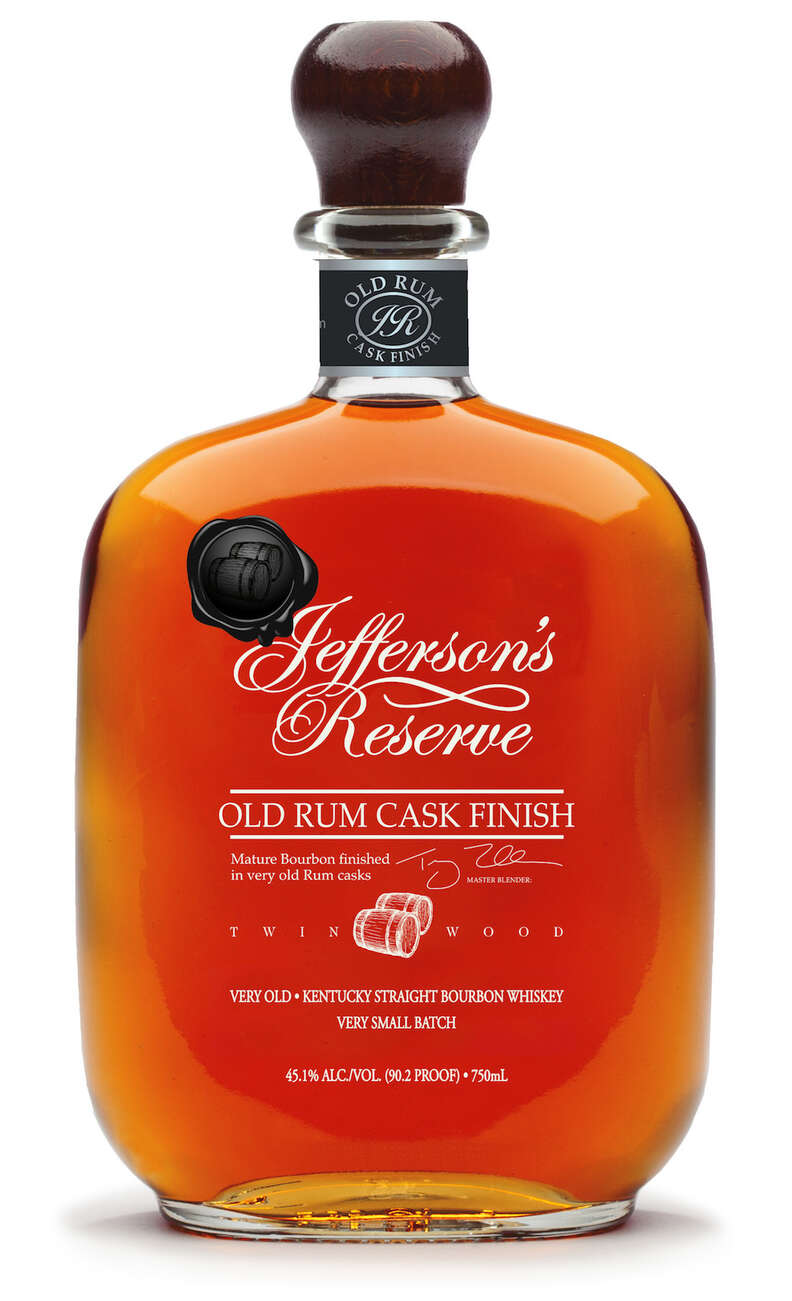 A couple of years ago, Trey Zoeller—founder of Jefferson's Bourbon—was drinking rum with Malcolm Gosling. Feeling bold, thanks to the rum, he decided to pour a little bit of Jefferson's Reserve into his glass of Gosling's Old Family Reserve
Rum
. He loved the blend so much, he asked Gosling if he could get ahold of the old rum casks for a little experiment. Gosling agreed, and the whiskey world is better for it. The barrels came with a storied career: They held bourbon for four years and Gosling's for 16 years before Zoeller dumped in his eight-year-old Kentucky bourbon into them, leaving them to sit for an additional 15 months. The result is a bourbon that smells deeply of
tropical
fruits like banana, pineapple and papaya as well as burnt sugar. It has a silky, smooth, syrup-like texture that feels like velvet on the tongue and finishes with an oaky whisper.
This year marks the 15th anniversary of Old Forester's Birthday Bourbon, and 2016's expression is one of our favorites to date. Ninety-three barrels of this spirit spent 12 years maturing on the fifth floor of Warehouse K at the Brown-Forman Distillery in Louisville, Kentucky. They were positioned near a window so the sun could warm the barrels and draw out the deep, rich flavors of the oak. The spirit smells intensely of caramel, vanilla and pecan with touches of orange. Though it burns slightly on the palate, it goes down easy with a long, tingly finish. As for the taste, this bourbon starts out with a slight peppery bite that smoothes out with flavors of burnt caramel, baking spices and bright, citrusy orange peel.
Although Elijah Craig Small Batch has been around for a couple years now, this year's expression was crafted with a brand new juice and got a sleek bottle redesign to boot. The spirit is made from a blend of of 8- to 12-year-old Kentucky bourbon. It has a light, mild aroma and a honeyed, syrupy consistency. The taste is smooth and warm with hints of molasses, baking spices and smoke. This bourbon is extremely versatile, so you can enjoy it neat or in a classic cocktail like an
Old Fashioned
.
We highly suggest getting your hands on a bottle of this limited-edition
rye
—if you can manage to find it. Booker's first ever rye whiskey is made with a never-before-released mash bill and bottled uncut and unfiltered at 136.2-proof. You'd think a whiskey of this strength would be rough, but it's much smoother than expected. Strong aromas of black pepper, baking spices and sweet fall fruits tickle the nose without overwhelming it. It's hot and heavy on the tongue and lingers in the mouth with a feeling of burning embers. But after the intense spice comes a sweet aftertaste of malted barley, dried fruit and persimmon. Sip this one neat or with a few drops of water.
The Volstead Act of 1920 outlawed the production, transport and sale of alcohol, kicking off that weird time in American history called
Prohibition
. But a limited number of permits were granted to distilleries to produce "
medicinal
" whiskey. Old Forester was given one of the 10 permits allotted, which makes it the only bourbon to be continually distilled by the same family before, during and after Prohibition. This 115-proof whiskey is a toast to the brand's legacy and represents the bourbon that company president Owsley Brown would have batched back in 1920. It's smoky on the nose with a light, oaky burn. It feels heavy on the tongue but has a smooth finish. This bourbon is spicier than most with layers of nutty malt, caramel, green peppercorn and sage.