The Best Shots for People Who Hate Taking Shots
The ritual of taking shots is one that can form a communal bond, break the ice and get the party going—and it's not something you want to miss out on just because of the tequila incident of 2009. While straight vodka, tequila and whiskey are the common shot orders, there's a wide range of spirits that can be taken as shots that won't inspire any nauseating flashbacks.
For the best recommendations, we turned to the pros. Here, bartenders from around the country on their favorite alternatives to traditional shots. Even avowed shot haters will want to try.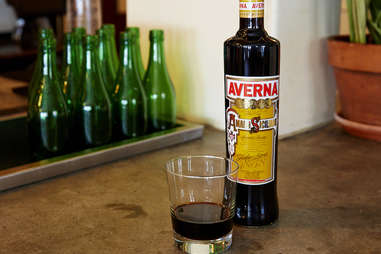 Bitter Italian liqueurs are popular options, as they're meant to be sipped solo, and they range in flavors from fruity to vegetal to herbaceous. They're also fairly low in ABV. "Several shots of amaro aren't going to have the same result as shots of whiskey, so it's a no brainer for someone trying to avoid a hangover and a bonfire esophagus," says bartender Mike Bohn of Olmsted in Brooklyn, New York. Here are some of bartenders' favorite brands.
"This Sicilian amaro is a little bitter, but how about that chocolate, caramel and orange zest flavor and herbal finish?" — Paul Wainright, Parkside, Austin, TX
"It's one of my go-to, introductory amari to serve to people because it works well as a quick shot after dinner and has a great balance between sweet and bitter." — Andrew Grenz, Kuneho, Austin, TX
"While super intense shots of bitters and amari like Fernet Branca and Underberg are a rite of passage for us in the industry, Amaro Nardini is much more delicate and balanced, while not too sweet." — Bryan Schneider, Quality Branded Group
"This herbaceous liqueur is typically enjoyed as an aperitif, but its mint flavor makes it very versatile and refreshing. Feel free to enjoy it in a shot glass whenever you'd like. You'll definitely feel more refreshed post-shot than your friend with the whiskey next you." — Morgan Zuch, Datz, Tampa, FL
Fruity Liqueurs
Fruit liqueurs are ideal shot options for someone with a sweet tooth—but be sure to avoid the cheap, highly sugary bottlings and opt instead for something with a little more nuance.
"As an 80-proof liqueur, comprised of blended Cognac, essence of orange and sugar, this shot is pleasantly sweet without compromising alcohol content. I like it chilled personally, but it is not a necessity." — Adam Clarke, Olive & June, Austin, TX
"It's a little viscous and sweet, but not cloyingly so, and tastes like apples. Although we got a weird look from the vendor when we told him we were using his product for shots, it's a pretty common one in our bar." — Colin Jansen, Russell's Tavern, Seattle, WA
Grappa
"Grappa is great because there are so many different varieties, and they are typically high proof. Plus, some are infused with fruits, seeds and leaves, unearthing another world of flavors. Try a shot of Nardini's Ruta Grappa ($50). It's light and has an herbaceous finish." — Rolan Meyer, Rosie's, New York, NY
Limoncello
"Limoncello usually has a vodka or clear spirit base, but then has lemon and sugar added, so it's as if you're shooting a Lemon Drop. The sweetness added to Limoncello cuts through the heat of the base for people who otherwise wouldn't be able to do straight vodka." — Colin Jansen
Orangecello
"An orangecello shot is the perfect shot that goes down smooth and easy, with a delicious tip-of-the-tongue finish." — Bruce Cole, Primehouse, Chicago, IL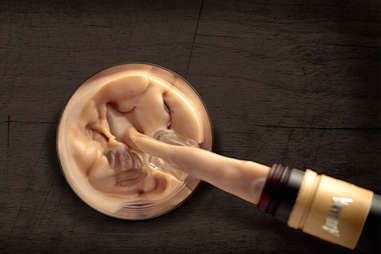 Cream liqueurs have next to no burn, so they're great for someone looking to taste as little alcohol in their shot as possible. While Baileys Original Irish Cream liqueur is widely available (and pretty darn tasty), here are a few other cream liqueurs to try.
"Sheridan's is uniquely bottled, consisting of two independent sections, separated by glass, but fused together. One section is filled with a black liqueur, consisting of whiskey and coffee flavors, while the other is filled with a white liqueur of white chocolate." — Dave Bumba, Yuzu, Lakewood, OH
"RumChata can be served at room temperature or chilled and has no bite whatsoever. It's also lower in alcohol, which makes it super easy as a shot, and you will not be falling over after multiple shots." — Amy Witz, Stetsons Modern Steak + Sushi at Hyatt Regency Chicago, Chicago, IL
"It's made with sugar, cream and the fruit of the African marula tree." — Dave Bumba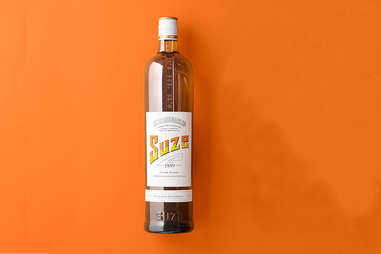 Herbal Liqueurs
Similar to Italian amari, these herbal liqueurs from around the globe are complexly layered with botanicals and natural flavorings. They can be a little bit of an acquired taste, but once you come around to them, you'll appreciate their refreshing herbaceousness.
"Green and Yellow Chartreuse are both good options. They're herbal liqueurs that aren't too sweet and have been produced by French monks since the 1700s. They have a lot of flavor, but the alcohol content isn't compromised. Those monks know what they're doing." — Morgan Zuch
"My go-to shot is Suze [a bitter Swiss liqueur made from gentian root]. It's low-ABV, clean, yet complex, bittersweet and thistle-y." — Billy Helmkamp, The Whistler, Chicago, IL
"This liqueur from the Savoy region of France is flavored with all of the artemisia shrubs in the area. It starts off sweet and honeyed, then makes way to some very pleasant minty flavors, and finishes like dried flowers, particularly chamomile. Beautiful stuff. It's about 90-proof—on par, if not higher than most whiskies or tequilas—so if getting a buzz on is your aim, it will do the job." — Dave Castillo, Workshop Kitchen + Bar and Truss & Twine, Palm Springs, CA
"Chareau liqueur has the most wonderful, refreshing finish. It feels like a juice cleanse more than a shot. It is made with aloe, cucumber and muskmelon, and it is low-ABV, so one or two won't sneak up on you." — Bryan Tetorakis, Polite Provisions, San Diego, CA
Mastiha
"Mastiha [a Mediterranean liqueur made from mastic tree resin] straight is very sweet, so it is extremely easy to enjoy on its own." — Johnny Livanos, Ousia, New York, NY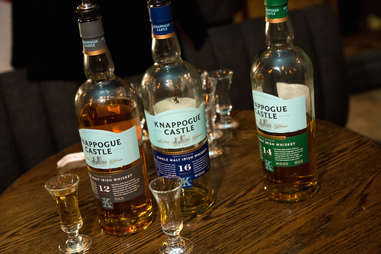 When in doubt, order Fireball, right? Well, while we are kind of obsessed with the cinnamon whiskey here at Supercall, there are other light and sweet whiskey options to order at the bar that will yield less side-eye.
"If you are a fan of Fireball-style spirits, there are lots of options on the market, like Jack Daniel's Honey ($37) and Jim Beam's cherry-infused bourbon called Red Stag ($20)." — Chris Young, El Che Bar, Chicago, IL
"Well-crafted Irish whiskey, like Redbreast ($60) or Knappogue Castle ($42). Irish whiskies are rarely peated and that results in a smoother product." — Bennett Turner, Huertas, New York, NY
"It has a sweetness from the natural rock sugar that makes it go down easy. It's training wheels for the person who wants to drink whiskey." — Johnny Swet, Cafe Clover, New York, NY
"It's derived from an authentic recipe developed by the descendants of the first settlers of Québec who brought whisky making techniques to the New World and added a local native ingredient, maple syrup, to create a new and unique blended spirit. That hint of maple syrup has just the right amount of sweetness and makes it the perfect shot for someone who doesn't like the taste of alcohol." — Yulia Paulavets, FireLake Grill House & Cocktail Bar at Mall of America, Bloomington, MN