5 Best Smoky, Peaty Scotches for $50 and Under
Those who love smoky, peaty scotch really love it. But, since most extra-smoky scotches come from the tiny island of Islay, which makes a relatively low supply, they're often seriously expensive. Lucky for all you smoke fiends out there, not all peaty scotches will cost you an arm and a leg, though. These five expressions are $50 or less.
A classic entry point into briny Islay bottlings, Laphroaig's 10-year-old scotch is slightly sweet with a luxuriously silky body and an oceanic finish. Smoky peat is immediately recognizable on the nose and trails along with every sip. At 80 proof, it's warming but still easy enough to sip alone—splash of water optional. Pro tip: Every bottle of Laphroaig comes with a little booklet containing information about the whisky, as well as a code that gets you one square-foot of land on the distillery property.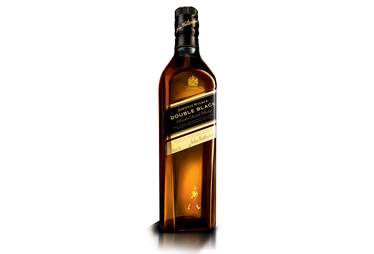 Courtesy of Johnnie Walker
Light and woodsy, with some zesty lemon notes and smoke running through it from start to finish, this blended dram needs no water. The whisky opens up immediately upon hitting the glass. It's not a peat monster, but it will certainly warm you up with its smoky tendrils.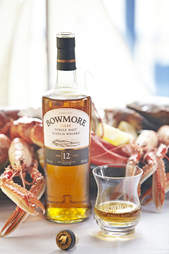 Courtesy of Bowmore
Here's an Islay whisky for those who like their peat—but aren't obsessed with it. Bowmore uses peaty flavors to add heft to their 12-year offering. The whisky is dry and slightly sweet, while the smoke certainly comes through but doesn't make you feel like you've been breathing in a campfire. The finish is creamy, honeyed and long lasting.
Courtesy of Pig's Nose
Primarily made up of single malts from Speyside and the Highlands, the final 5% of this five-year-old blend is straight from Islay. The result is a friendly, grain-forward mix with some orangey notes and a deliciously smoky finish. It's the perfect way to add that touch of Islay to a cocktail without feeling like you're wasting a good single malt.
If you want a peat bomb, look no further. Complex, funky, leathery and briny, this hardened whisky let's up mid-palate for a refreshing, almost menthol note, before diving back into a salted coffee finish. Sip it straight at the end of the night (don't even try to have a cocktail after coating your tongue with this beauty), or add a little water to open up some seaside flavors.