Win or lose, brews are common ground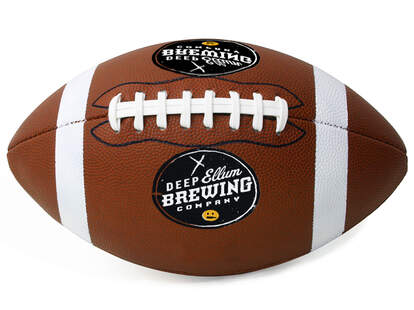 Border rivalry football bedlam hasn't been the same since the cops took West End south, so this year DEBC's throwing a three-day bash where you can indulge in beer, mutual hatred, and the mad, sometimes teary respect that arises when mutual hatred meets beer. What's going down, besides Landry Jones at least, like, five times:
Thursday: As students and man-children arrive in town, take a brewery tour and rock out to Grant Jones & The Pistol Grip Lassos, whose brand-new album Saints, Sinners & Liars is definitely about either Jonathan Vilma or Gregg Williams or Roger Goodell
Friday: The Cotton Bowl loses its charm without a hangover, so beer's flowing all night as America's Got Talent runner up Cas Haley follows the The O's, who for the first season since getting boned by Jeffrey Maier, also have talent
Game Day: The breakfast of Big XII champions involves beer & griddled goods from the Belgian Waffle Co truck at 9a. If you've got tix they'll shuttle you the mile to the fairgrounds, and if you don't, they'll have the game up on a big screen, with live music during commercials. Afterwards, they're having a Winners & Losers Party so you can drown your sorrows/joy in plenty of beer, accompanied by tunes from Sugarfoote & Co -- hey, who knew Chris Simms had a band?