The closest you've ever come to experiencing the "heat of battle"? That time Jackie made you spicy fajitas after the Chargers game. Well, that all changes the next time you're on the Strip thanks Battlefield Las Vegas. From a bunch of military vets who've created live action battle situations for Hollywood movies, the U.S. Military, and Hollywood movies about the U.S. Military, BLV's a five-acre, Strip-side military complex stocked with more than 350 weapons, and an indoor shooting range where you'll get to recreate 20 historic battles (using actual combat guns), like D-Day, The Battle of Iwo Jima, and Seal VI, a package featuring a Colt Close Quarter Battle Rifle with a muzzle velocity of 2625ft per second. Tired of defending Stalingrad? Lucky for you they'll also let you create your own World War, transporting you and your artillery via some of the 30+ military vehicles on hand (like an M35A2 2.5 transport truck, or a six-wheel/5-ton M923 off-road cargo truck) to a 200+ acre desert training site, but not a dessert training site as that would be way too cake. Once you're there, they'll let you fire grenade launchers and MG-42 machine guns from anti-aircraft tripods, or set your crew up in a M998 HMMWV Gun Truck that can be rigged to actually blow up (it's probably safe), while you fire at a barrage of targets that'll explode like Philip Rivers when you hit your mark.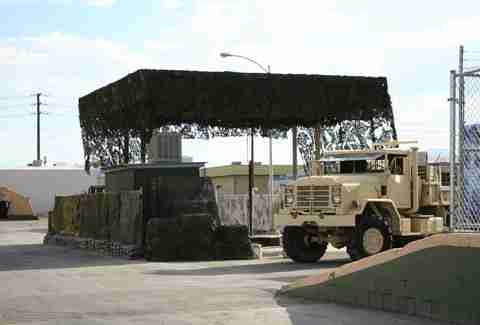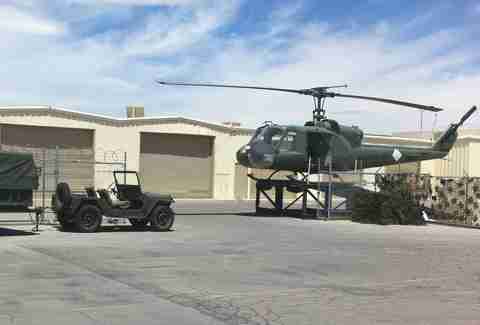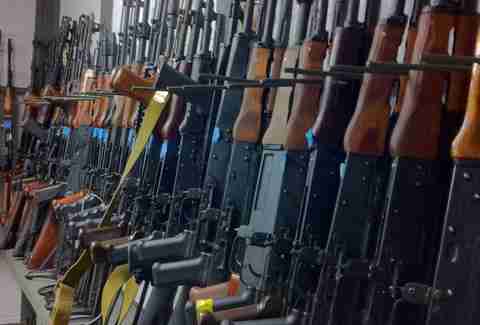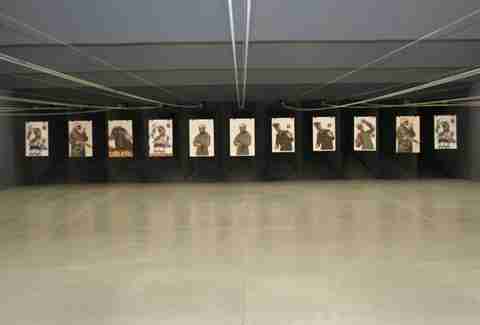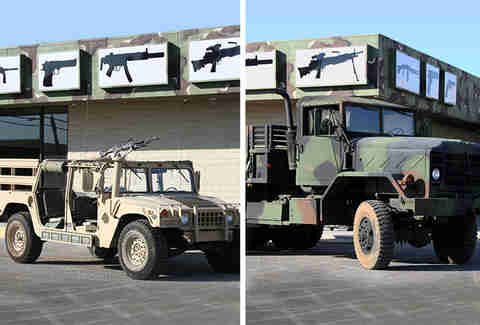 Previous Venue
Next Venue
Venue Description
1. Battlefield Las Vegas
2771 Industrial Road, Las Vegas, NV 89109
If your ego needs a bit of a boost, look no further. Battlefield is one of the most badass interactive attractions in Vegas (blows tequila shots and a soaked bathing suit out of the water), with over 25 real military vehicles and even more (real!) weapons. Grab one of 250 fully automatic machine guns and head out to the 200+ acres of desert battle grounds. Let er' rip!