If there's one thing in life you never quite mastered it's leg sweeping your way to an All Valley Karate Tournament title for the Cobra Kai, but if there's another, it's how to avoid getting gouged by ticket scalpers. Helping you Miyagi the latter, just in time for today's Giants home opener: The Thrillist How To, illustrated with LEGO men we found in our garage. This step-by-step will help you mind-eff the dudes loitering outside AT&T into giving you cheaper-than-face-value tickets, because all of its scalper secrets come courtesy of a real-life, seriously hardcore dude named "Reggie" who's been buying and reselling tickets for the last 10yrs. So grab a $10 bill, shoe polish your beard, and look through this photo-and-LEGO-filled primer on saving enough cash that you can finally take up Karate, Kid.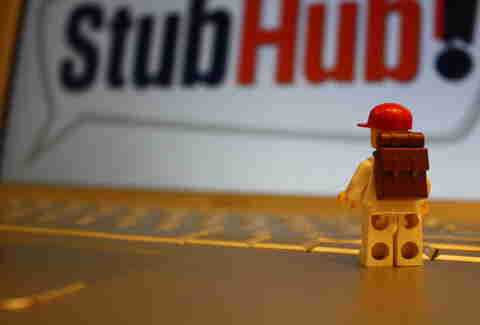 Okay, now use the internet for something other than p*rn. Seriously, do some research. Reggie: "The only way you really get gouged is having no information. If there are 2000 tickets left on StubHub, and the game is in 2hrs, the price is probably going to go down by the 2nd inning. If there are only 150, it's going to stay pretty strong out there. Also with group sales, the Giants sometimes offer 2-for-1 deals on season tickets in certain sections, so you're going to see a lot more supply in those sections."
Set your scalping expectations. Good opponents squeeze the market (fewer tickets = higher prices), bad weather floods it (more tickets = lower prices, even against good opponents), and park giveaways pretty much ruin everything. Reggie The Scalper: "If the cheap seats sell out because everyone wants a bobblehead, that could drive the price for a bad game way up."
P*rn crash your computer? Gauge the market when you get there. Provided you're not afraid to walk up to menacing dudes in misspelled Gients tees, this shouldn't take long. Reggie: "Look around. If one guy has 30 tickets, one guy has 40 tickets, hours before game, there are most likely plenty of tickets. If you go to one guy and he says 'My friend has two tickets' that means there aren't really that many."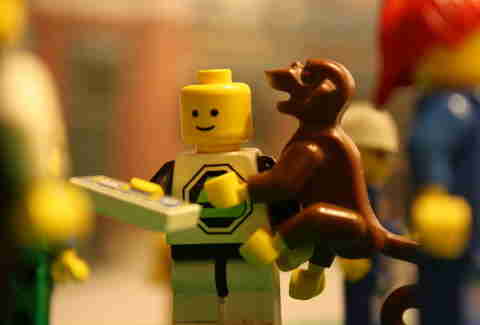 Now spilt up. Unlike every horror movie ever, it actually is a good idea for friends to leave each other to cover more ground. Reggie: "Each person might find a better guy. Just say 'Here's what we're going to spend', and call each other before you hand over the cash. Also: the guy with the baby, his extra tickets are going to be priced way below market because he just wants to get in the game. The scalper is going to hit him up real quick, so hit that guy right away if you can." So beat the scalper by beating the scalper.
Find out who they work for. Guys who're independent and buy the tickets themselves are going to be more willing to give you sweet scalper pwning satisfaction. Reggie: "A lot of scalpers are getting tickets from a broker. They're not out there buying and selling their own tickets, so they're not out any money if they don't sell 'em. Finding the right guy who has a bunch of tickets and actually bought the tickets -- he's more likely to give you a better deal, as opposed to a guy who has tickets from Joe Schmo Broker who doesn't care as much if he doesn't sell them."
Ask to see the tickets. If he doesn't have the tickets, punch him out of the dirigible and continue your quest for the Holy Grail find out who does. Reggie: "Half the time, one or two guys' tickets are being sold by 10 guys. They're all selling the same ticket. In the end, you want to deal with guy with the tickets. He's generally going to want the same amount, but he'll take less because no one's taking a cut from him if he sells it."
Don't a) try to trade stuff, b) buy a fake, or c) wear a suit. Reggie: "Most guys out there are all cash -- it's pretty hard to get them to trade stuff. If you have $50 tickets for some concert, they're going to give you a $20 credit for them. It's the same as trading in a car to a dealer... If the deal is too good to be true, it's too good to be true. If you think it's a fake ticket, ask them to walk over with you and watch you go in, or ask to take a photo of the ticket, then bring it over to the box office to see if it's real. He won't want to if it's fake... If you wear nicer clothes, your starting price might end up a little higher."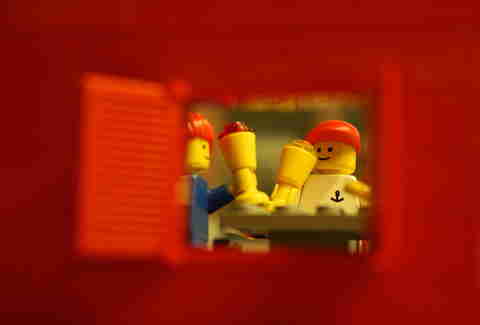 If there's a surplus of tickets, and you want to score a double-check-worthy discount, come up with a good back-story. Reggie: "Just say 'I've got $50, otherwise I'm just going to a bar and watching the game there and spending the money on beer'. They'll say 'okay' if there's no supply, but if there are a ton of tickets they'll say 'Let's see what we can work out'. You'll know pretty quickly. Also: If there are a ton of tickets available, but you still pretend to walk away, it's going to help you."
Don't go back to the same scalper. No matter what. Unless it's Reggie, who's totally a good dude. Reggie: "If you're chatting with a guy, leave, and then come back, it's like coming back with your tail between your legs. He sort of knows he has you in a corner. Start with somebody new."
Strike out with scalpers completely? Well, you're in luck. Reggie: "There's actually a StubHub office close to the Giants. If you go 20min before a game, they might just lower the price to get out of it." Huzzah!