They say Spring is a time when a young man's fancy turns to love, but there won't be any lovin' if you don't look fancy yourself. Thankfully, Thrillist has you covered both literally and figuratively with a smartly seasonal, laid-back-prep look put together by the good people at Haberdash.

To comb the look's sartorial sweetness in exquisite detail, be sure to check out our great-looking slideshow!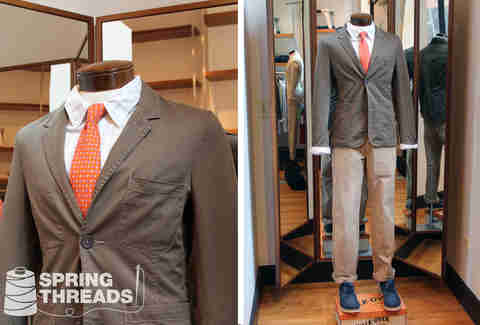 An unlined olive blazer from Universal Works...which it does!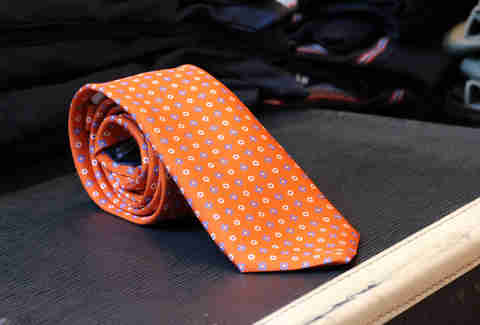 Haberdash has their silk ties specially made in Italy.
Chambray-lined chinos from Woolrich John Rich & Bros (motto: "Put on Bros before approaching hoes").
A lightweight cotton woven from BD Baggies in a tan/white gingham check.
Walk-Over's navy linen, calfskin-lined bucks'll have you looking like a million of them...which it does!
All available at Haberdash, now the object of your fancy.