Classy carousing leads to classy clothing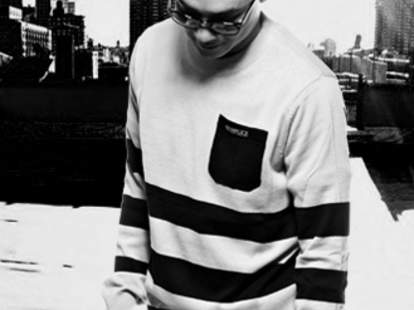 Cognac isn't usually the first choice for college guys looking to tip a few back, as it's actually easier to just push a cow over than to try to get it drunk. For next level duds inspired by the particular drinking habits of some collegiate chums, check out V.S.O.P
From the street-fashioners behind Denver-based Akomplice, the higher-end V.S.O.P's named after the $50+ bottles of 'gnac the owners drank whilst classmates guzzled cheap vodka; fittingly, the line itself boasts "a more refined look" while maintaining a "twist of street", which is also how krumpers get down to Chubby Checker. On to the freshness!
Portlander:
Made of water-resistant 100% poly, it was inspired by a co-owner's stay in rainy Oregon, and will keep you drier than a Fred Armisen bit about the hypocrisy of farm-to-table dining

Bannel:

This wool/cotton number's essentially a "blazer and a jacket fused together", which is also what happens when Portland's Jeff Pendergraph sits on the bench too long in his warm-up top

Diagonal Cut:

Also available in blue/ black and black/ red, this slanted tee rocks no graphics save their king chess piece logo, and is stylish enough to get you mated

And because button-ups usually always look fantastic on people, they've also dropped a new Oxford Killa, which's available in gray/ black colorways, and sports an open Cognac bottle revealed only when you pop the collar -- also the first choice for college guys who don't even need booze to take down a cow.