Because it's like three degrees warmer now that Spring is here, it's time to update your wardrobe accordingly, which's why we asked the style-savvy people at American Rag to put together a full Spring look for you, or some dude who's reading your email right now.
The whole thing's made to be just the right combo of totally casual and totally classy, so you can wear it just about anywhere, from west LA parental dinners (classy!), to east LA robbery homicides (casual!). Click below for a super-slick, homicide-free slideshow that'll show you exactly what you need to pull it off.
This just-casual-enough-for-Chili's-To-Go lightweight jacket features a specialty fabric that gets the ideal amount of wrinkle.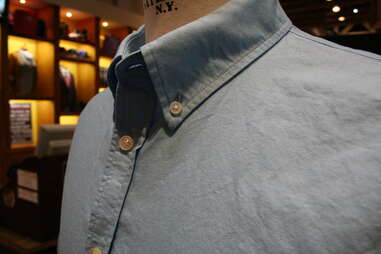 Button-up with this long-sleeve from a Canadian label that, not surprisingly, also makes a-boot.
Available in both normal and scratch-and-sniff-raspberry options, these denim pants are 100% cotton, and probably already eyed by Joe.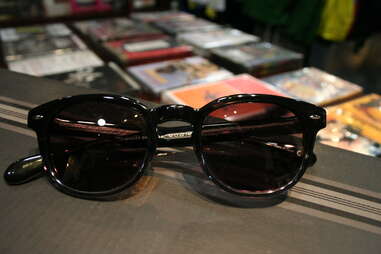 OP's sunnies are defined by thin arms and a rounded shape, just like you, if you had thin arms.
These kinda-dress-shoe, kinda-moccasin foot-numbers are both equipped with a rubber sole, no doubt procured in the Norwegian Wood(s).
All of the pieces're available at American Rag.