Duds and decor curated by experts in everything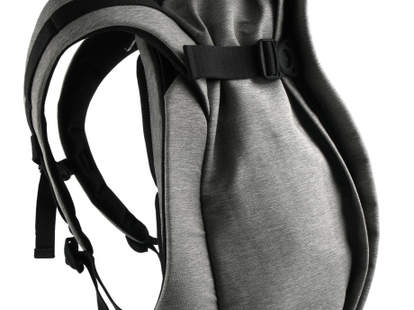 If there's one facet of ancient Greek society that has most influenced modern Western civilization, it's the acceptability of banging your servants in front of your mom while she rambles on about expanding the empire democracy. Giving voice to their people to make you look cool: Thaylor.
Calling themselves an "online city", Montreal-based Thaylor's global citizens include a range of artists, athletes, writers, musicians, and "creative thinkers", all of whom have a voice when it comes to curating understated goods that exemplify the "creative, independent" ideals that are "close to [their] hearts", but not close to their Hearts, because the Wilson sisters are actually wondering how they can get you alone. Highlights:
Curated Goods: Hyper-simple baggage from France's COTEetCIEL, hi-top Danish sneaks from Hummel, and high-qual clean-lined ceramic desk speakers from designer Joey Roth, who clearly isn't related to David Lee, as there wouldn't have been any lines left for him at all.
Originals: Black, grey & white graphic tees/henleys, zip-up French terry hoodies, and a smattering of other basics developed to embody "timeless design, performance, [and] old age thinking", so...they're kind of racist against Italians?
Collabs: A black & white Sigg water bottle, an old-school skateboard (done in partnership w/ three different brands) covered in Thaylor graphics, and a futuristic black & orange Furni alarm clock.
The project includes an editorial component, with content ranging from designer interviews to a retrospective on tennis racquets made of wood, a material the ancient Greeks clearly knew how to use better than us.