The tremendous growth of Japanese manufacturing in the '90s provoked stateside businesses to embark on an aggressive "made in America" campaign, which probably would have been a lot more successful if it didn't involve Whoopi Goldberg extolling the virtues of Sam Malone's seed. More evidence buying stuff from Japan's no big whoop, Diet Butcher Slim Skin. Still super rare stateside, this ###made-in-Japan###planofattack.jpgextra-long###scaryladder.jpg###, which is a nice compliment, but come on Whoopi, just stop talking about Ted already.
Recommended Video
Escape The Office With This Cook-Your-Own-Lunch Break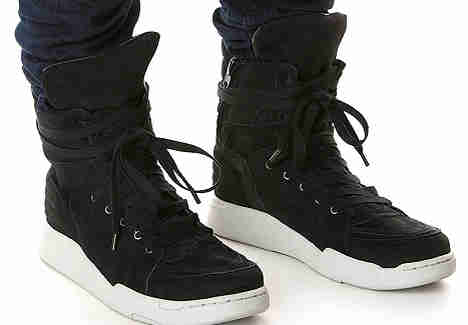 Previous Venue
Next Venue
Venue Description
1. Diet Butcher Slim Skin
5410 22nd Ave NW, Seattle, WA 98107
Still super rare stateside, this made-in-Japan line of spendy punk rock-inspired dude-wear was created over a decade ago as a means of cleverly fusing streetwear with high fashion by a designer who learned his skills growing up at a clothing company, and who named his latest drop (based on the changes that come with aging) "clouds/float", also known more colloquially as, "um.../duh!".