10 iPhone Apps Actually Worth Paying For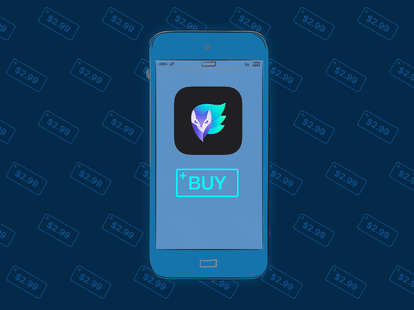 Jennifer Bui/Thrillist
Jennifer Bui/Thrillist
With so many free apps available for instant download in the App Store, you'd have to be a complete sucker to shell out cash for one, right? Not exactly. For every hundredth free app you download, there's one that's actually worth prying open your wallet. Here are 10 apps for your iPhone you'll be glad you paid for.
Manual
Price:$3.99
Some people say we only use 10% of our brains. I say we also only use 10% of our iPhone's camera. Don't get me wrong, the native camera app is great, but sometimes it's nice to be in control of aperture and shutter speed. Manual gives you the reigns and unlocks these controls, allowing you to squeeze out every bit of your camera's potential.

TapeACall Pro
Price:$9.99
Whether you're keeping track of business conversation details, making sure you don't forget a thing the recruiter mentioned in that phone interview, or gathering evidence against the mob, the ability to record a phone call makes life a lot easier. TapeACall Pro lets you record calls with an easy one-time fee. It's one of those "I never knew how much I needed this until I had it" apps.
Dark Sky
Price: $3.99
Weather apps aren't hard to find, but Dark Sky is one of the best out there, and not only because it sounds like a badass metal band. Using GPS, it delivers precision updates (like up-to-the-minute precipitation timelines) and several notification options in a simple interface. Not since your grandpa's trick knee has there been a more accurate weather predictor.

MotionX GPS
Price:$1.99
GPS has made asking for directions on the road a thing of the past, but Google Maps isn't much help when you're secluded in nature. Picking up where Google leaves off, MotionX GPS is the most useful outdoor navigation app on the market, putting free maps and marine charts, unlimited map downloading, and a sweet stopwatch feature at your disposal. The interface is a bit of a mess, but if you're regularly trekking around in the wilderness it's a must-have. Your move, Blair Witch.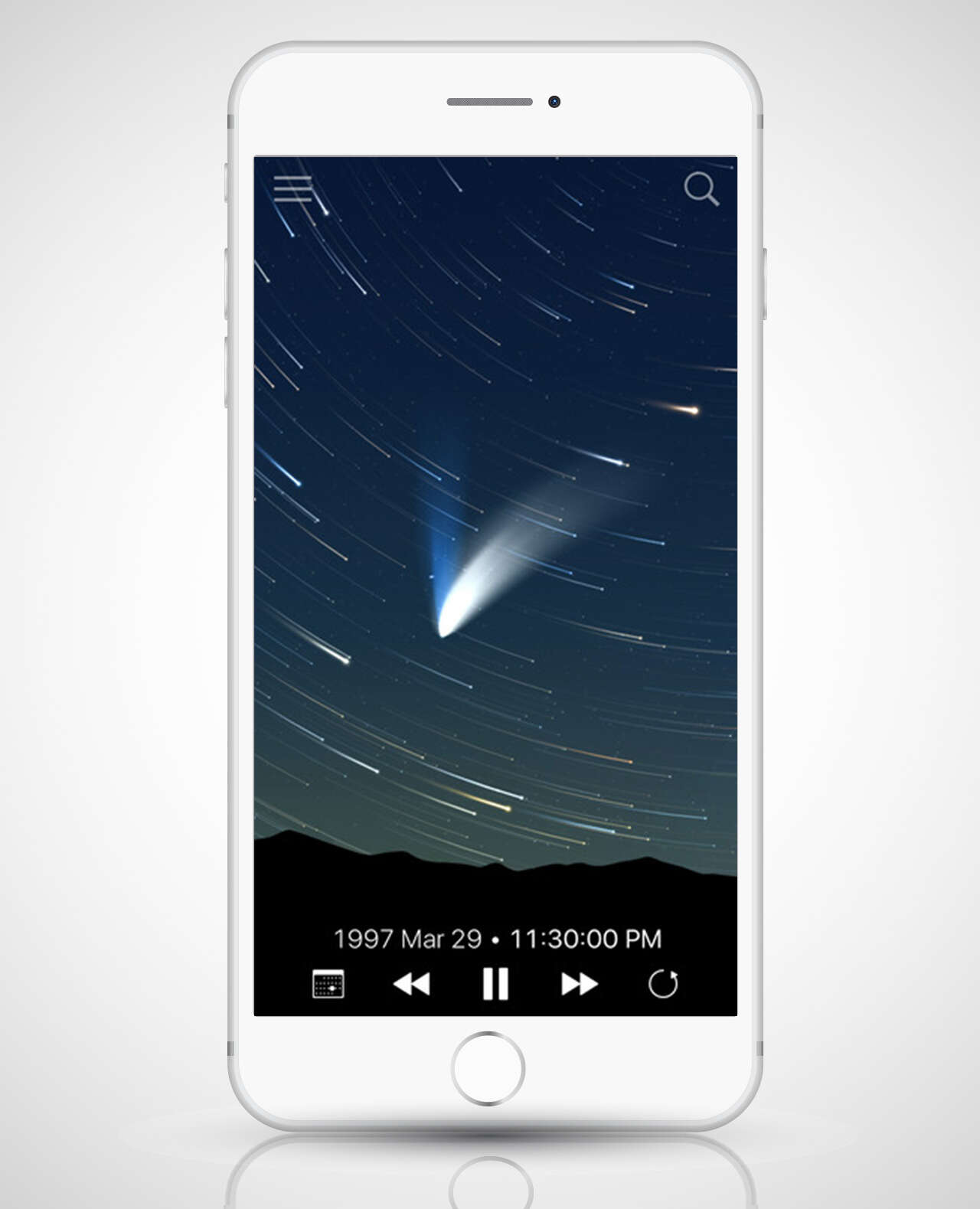 Sky Guide
Price:$2.99
Our ancestors may have been able to navigate by simply looking up at the stars, but these days, we're more likely to mistake Venus for a UFO. Sky Guide helps you rediscover the wonders of the night sky by identifying constellations, charting the position of the moon, and tracking comets. It's an extremely affordable way to make the most of staring out to space. Weed not included.

Fantastical 2
Price:$2.99
For the scatterbrained who need to schedule in every little thing during the day, but don't have the patience to create a ton of calendar events, Fantastical is your digital savior. Its intuitive design is lightyears above Apple's baked-in calendar app, providing a better and more enjoyable way to see an at-a-glance view of your day/week/month.
Plus, you don't need to go through a series of steps to set the time, date, and location for something -- it does the work for you when you include the info using natural language. For example, typing out the sentence "Lunch with Bob on Tuesday at 12:30 at Stella's" automatically pencils in a reminder with all event specifics.
Enlight
Price: $4.99
There's a reason Enlight grabbed a spot on Apple's Best Apps list. It's a powerful (and slickly designed) photo editor, packed with a load of professional-grade lighting and effects tools to transform your shots into weird and/or wonderful masterpieces.

Scanner Pro
Price:$3.99
This app transforms your phone into a pocket-sized scanner so you can easily digitize paper receipts, invoices, bills, legal docs, contracts, or files that would otherwise require a trip to your office's emotionally abusive copy machine. So what makes it better than, say, just using your camera to take a picture? Well, it's designed to automatically recognize particular documents, crops them for you, and organizes things neatly into special folders.
Workflow
Price: $2.99
No doubt smartphones have made everything easier -- from writing emails to hailing cabs -- but Workflow takes things a step further by helping you create custom shortcuts to streamline your day. For example, you can automate a function that tethers your calendar to the Uber app, so you can request a car to take you to your next meeting without having to manually enter the destination. Or set up another shortcut that shows you the way to the nearest coffee shop, wherever you are.

White Noise
Price: $0.99
Trouble sleeping? You could start a fight club, but if it escalates to Project Mayhem, catching some zzz's will be the least of your troubles. With White Noise, you can select from a long list of repeating sounds such as "beach waves crashing" or "crickets chirping" to help you drift off into dreamland. If sleeping isn't an issue, but staying on task is, sound choices like "vacuum cleaner" will block distractions. Best not to play that one when the dog is around, though.
Sign up here for our daily Thrillist email, and get your fix of the best in food/drink/fun.
Joe Oliveto is a former staff writer at Thrillist. Follow him on Twitter.
Joe McGauley is a senior writer for Thrillist. He's not entirely sure how the sound of a vacuum cleaner is meant to encourage focus, but OK.